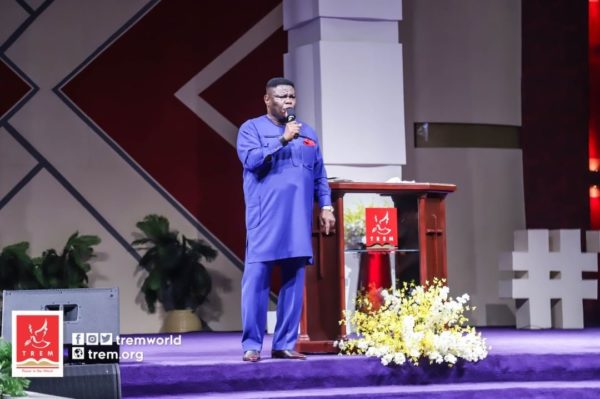 Topic: God Qualifies The Unqualified [TREM Devotional 24 April 2019]
"Then Samuel took the horn of oil, and anointed him in the midst of his brethren: and the Spirit of the LORD came upon David from that day forward." – 1 Samuel 16:13 KJV
David was the successor to Saul; the son of Kish and the first king of Israel. Saul had disobeyed God. Each time God instructed him to do something, he would rather do what he wanted. For this reason, God rejected him and said He had found for Himself a man in Jesse's house, after His heart. David was busy minding his business, not even counted among the potential kings. He didn't smell like a king. He didn't talk like one nor behaved like one. But he was chosen. His father didn't even want to call him up because he didn't see him as qualified. Have you been there? You were not among the chosen, yet you are now chosen?
David was at the back side of the desert, tending his father's sheep and the Holy Ghost zeroed in on him and brought him out while others were parading and presenting themselves. You had better not show up until the Holy Ghost shows you up. Anytime you show up when the Holy Ghost has not shown you up, get ready for a fall, and a woeful fall for that matter. That is the challenge with so many people who go about parading themselves for what they are not. I have found out that people who are 'something' hide. It is people who are 'nothing' that parade themselves.
All of David's brothers came to Samuel, putting down their heads for the anointing, but the oil refused to flow. Beloved, you don't need to struggle to become. When it is your time, God will show you up. I learnt that longest time in ministry, that if God does not give it to you, you don't have it. What God has not given to you, you cannot keep. But if He gives it to you, He also gives you the keeping grace.
Further Reading: 1 Samuel 16:1-13; 2:8
Daily Bible Reading: Morning- 2 Samuel 19-20; Evening- Luke 18:1-23
Written by Dr. Mike Okonkwo; Is the Presiding Bishop of The Redeemed Evangelical Mission (TREM); a versatile man of God with over 30 years of dedicated service unto the Lord.