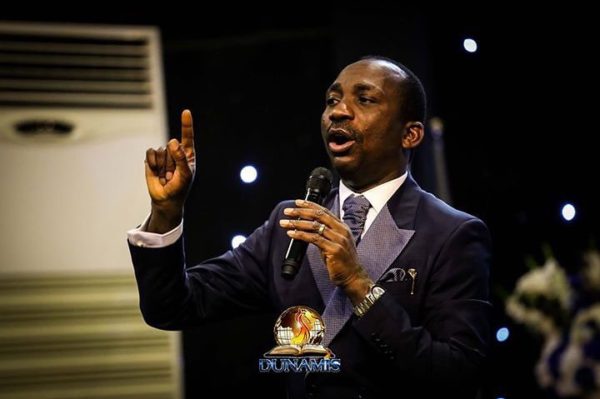 Topic: Understanding The Most Important Priority Of Life [Thursday April 19, 2018]
Scripture: This people have I formed for myself; they shall shew forth my praise. Isaiah 43:21.
Thought For The Day: Our most important priority on earth is living to worship and serve God.
It has been established that one of the greatest weapons of the devil is to make people live with misplaced priority in life. They tend to forget their primary reason for existence and so their lives are occupied with the minor issues of life. They major on the minor things and minor on the major things of life.
For example, imagine someone who goes to the university to study Law as a course and is made a student leader of his department. The question to ask is: being made a student leader and studying Law, which one is the most important thing to him? If he did not go to school to study Law, would he be made the leader of students in his department? Let us assume he abandons the study of Law and faces the responsibility of student leadership, will he be issued a certificate after graduation? No! The truth is, if he abandons the study of Law for the assignment of students' leadership, after a while, he would be shown the way out of the university because of academic failure. The school management would let him know that it was the course he came to the university to study that gave him the platform to be made a students' leader.
In the same way, our most important priority on earth is living to worship and serve God. Every other thing in life is a means to this end.
Beloved, make up your mind to give attention to the top priority of life; live to worship and serve God totally.
Remember this: Our most important priority on earth is living to worship and serve God.
Assignments:
1. Do not misplace your priorities in life.
2. Make God your most important priority in life.
Prayer: O Lord, I ask for the grace to make You my most important priority in life. Help me not to misplace my life's priorities, Lord, in Jesus' Name.
FOR FURTHER UNDERSTANDING, GET THIS MESSAGE: MAKING THE MOST OF LIFE (PART 1).
Daily Bible Reading: Joshua 19:1 to 20:9, Luke 19:28 to 48, Psalm 88:1 to 18, Proverbs 13:12 to 14
Amazing Fact: Humans are the only species of animals that produce emotional tears.
Today In History: 19/04/1897 – The first annual Boston Marathon was held. It was the first of its type in the U.S
Quote: Your aim in life determines your end in life. Culled from 30 SECRETS TO THE TOP Dr Paul Enenche.
Today's devotional was written by Pastor Paul Enenche of the Dunamis International Gospel Centre (DIGC), headquartered at Abuja, Nigeria, with Pastor Paul and Becky Enenche, as the Senior Pastors. It is a power-packed arena where God's Presence, Principles and Power are at work for the salvation, healing and restoration of human destinies and dignities.