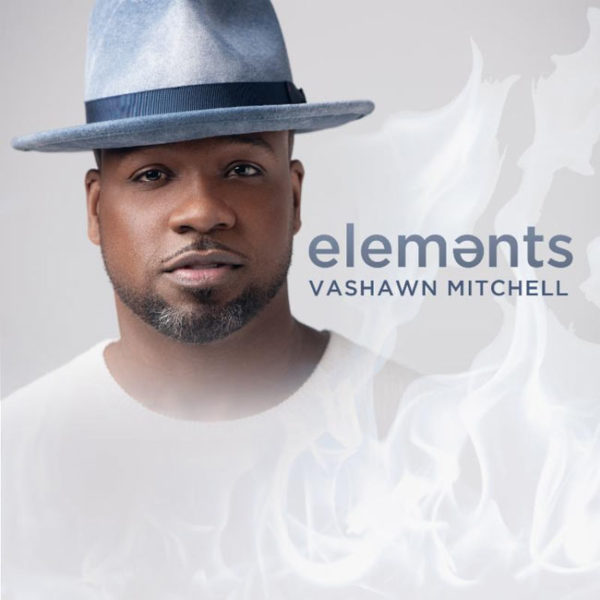 Multiple Stellar and Dove Award winner, and GRAMMY nominee, VaShawn Mitchell returns with prolific new album Elements.
In commemoration of his storied, and successful 20-year career Mitchell offers Elements as the culmination of the full breadth of his music journey. With a fusion of pop, rock, gospel and that signature Chicago Gospel sound that has defined him, ELEMENTS is a beautiful representation of Mitchell's continued evolution in music.
Elements is Mitchell's first album in three years, and he recently shared the album's cover on Instagram to tremendous excitement. Combining impassioned lyrics, and stellar musicianship, VaShawn has cultivated a hallmark sound that is life-affirming, inspiring and power-filled and it is his trademark that shines on this impressive 13-track album.
Elements is available for pre-order/pre-add on all digital platforms now. Mitchell also offers a new single "Anything Is Possible," available for streaming now, and for Apple Music users the song will be available for immediate download when the album is pre-ordered. Buzz about the new album has been jumpstarted by the success of Mitchell's first two singles "God Can Do Anything," and "Wind of God." Both singles continue to impact on streaming platforms and on radio.
"I was looking back at the twenty years, and thinking about my start in music, and what I've accomplished. I realize there are specific elements in life and elements of God that allowed me to get to where I am," Mitchell explained. "I purposely want to write music regarding my personal story, and how God used elements like fire, wind and rain to speak to me at times in my life that needed to be spoken to!"
Mitchell will hit the road in support of the albums with performances around the country in Detroit, Atlanta, Charlotte, New York, Indianapolis, Washington DC, Nashville, and his hometown of Chicago.