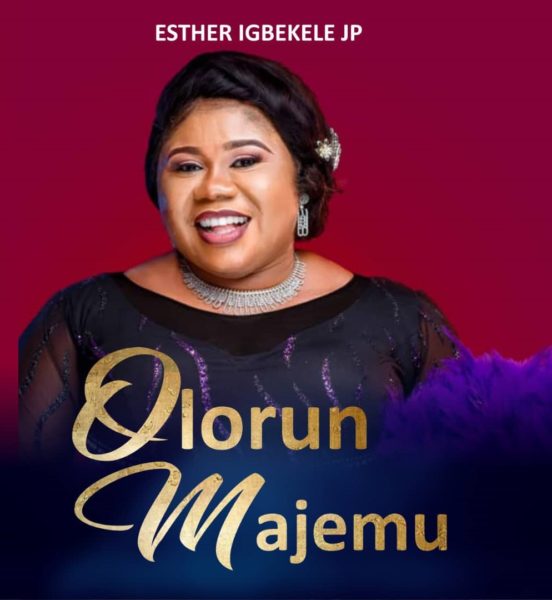 Following a series of outstanding releases in the year 2019, Esther Igbekele opens her 2020 music-release calendar with a new hit titled 'Olorun Majemu'.
The new song released in audio and video is a song of prayer request reminding the ever-faithful God of his promises and unfailing covenants.
Shot and directed by Blessing Fiteg for Fiteg media+, the video reflects Esther Igbekele's stand for quality and originality. The audio production on its own is mixed with strong prayer lines and a perfect blend of percussion and strings.
Watch Video Below;
About Esther Igbekele
Esther Igbekele is a well known Gospel musician who sings in the indigenous Yoruba language. Her genre of music is said to fall in category of Gospel Pop music.
She is a native of Ondo state born in Lagos to the family of Pastor and Mrs Isaac Oluwafemi Igbekele. She is one out of the five children of her parents.
At a very young age, she follows her father to church for choir rehearsals because of her love for music. At age seven she joined the senior choir of her church as a result of her unique talents for music. She later joined a band and began to develop her talent.
Esther joined quite a number of bands before finally starting her professional music career in 1996. She began associating with other gospel bands and singers to learn the tactics of music composition.
Her album list includes "Taking Over", "Sound of Joy", "Everlasting God", "Proclamation". Some of her songs includes "Praise medley", "Agbara Mi Ko", "Apata Ayeraye" and others.
She is married and blessed with children.