Video
[Video] Here To Give You Praise – Rhose Avwomakpa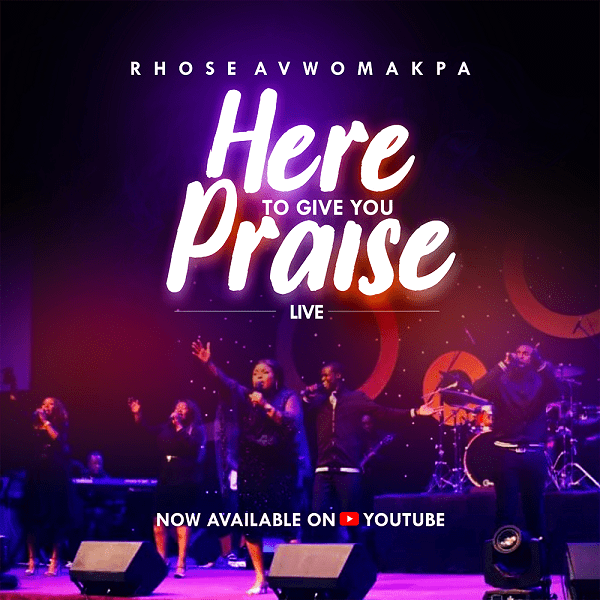 Renowned Praise/Worship leader, Rhose Avwomakpa releases new single 'Here to Give You Praise' from her recently released album "You Are Good" Live.
This is the second single she is releasing from the Praise and Worship album which is available on all digital stores. She released the first single "Mighty God" from the project a few weeks ago, and the song is still gaining massive airplay across radio stations.
According to her, "Here To Give You Praise Live' is a song from a deep place of worship. I strongly believe we are created to praise God. Psalms 102:18 says "This shall be written for the generation to come: and the people which shall be CREATED shall PRAISE the Lord".
In spite of what you are going through, declare with me "Lord, I give you praise".
Watch Video Below; 
Lyrics: Here To Give You Praise By Rhose Avwomakpa
Jesus
We are here for you
We are here to give you praise
For the things you've done
And the things you'll do
We are here to give you praise
We are here to give you praise
Here to give you praise
Here to give you praise
We are here to give you praise
Come before his presence
With thanksgiving in your heart
Enter his courts with praise
Be thankful unto him
And bless his holy name
He created us
We are not our own
We were made to give him praise
Designed to give him praise
Created to give him praise
We are here to give him praise
We are here to give you praise
Here to give you praise
Here to give you praise
We are here to give you praise
We give you praise
Give you (Repeat)
Here to give you praise (Repeat)
We are here to give you praise (End).a