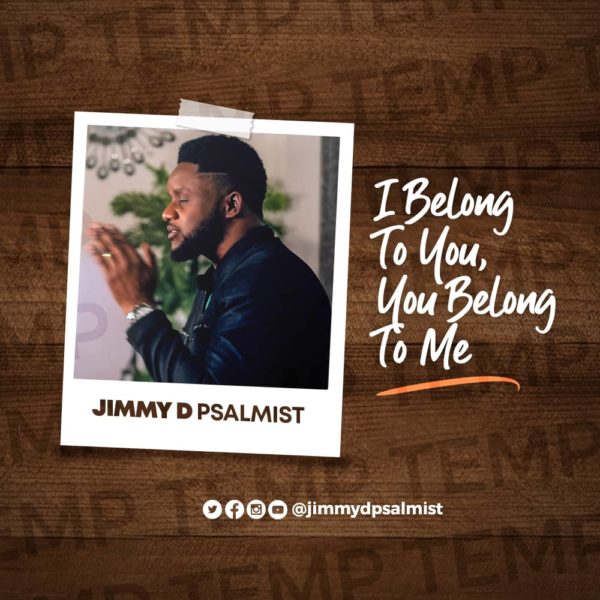 Just after the release of his recent track 'Holy Spirit', award winning Gospel minister and songwriter 'Jimmy D Psalmist' drops another new sound and its official video from the Consuming Fire album labeled – 'I Belong To You, You Belong To Me'.
Live in me; make your home in me just as I do in you. In the same way that a branch can't bear grapes by itself but only by being joined to the vine, you can't bear fruit unless you are joined with me (John 15:4 MSG) You + JESUS = ENDLESS POSSIBILITIES! – Jimmy D Psalmist
'I Belong To You, You Belong To Me' is produced by Ebenezer Iriemi for Riems Studio, directed by Abraham Daniel for Light Cinema and also available on all Digital Stores such as Amazon Music, Spotify and iTunes for download and streaming.
Watch Video &  Download Audio Below; 
Stay Safe!! Stream & Download Audio Below; 
Lyrics: I Belong To You, You Belong To Me By Jimmy D Psalmist
[Verse]
Abide in me and I in you o Lord
I am yours and you're my God
In you I live and have my being
Greater are who Lord that lives in me
Lord I need you and you need me
That is how you made it so
[Chorus]
I belong to you
You belong to me
We are a powerful team
I cannot live without you
[Vamp]
With you I can move mountains
With you I can break the chains
With you nothing is impossible