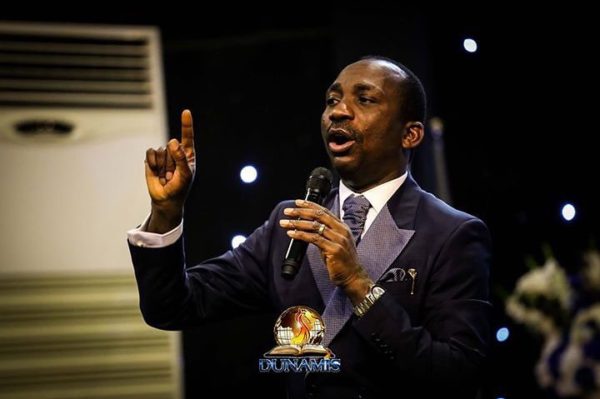 Topic: Wisdom Keys For Survival [Monday January 22nd, 2018]
Scripture: And Pharaoh said unto his servants, can we find such a one as this is, a man in whom the Spirit of God is? And Pharaoh said unto Joseph, Forasmuch as God hath shewed thee all this, there is none so discreet and wise as thou art. Genesis 41:38-39.
Thought For The Day: Always see the future before it arrives.
Yesterday, we saw how Joseph was made by the wisdom of God. He rose to the throne by wisdom. He did great exploits in the land of Egypt and became a reference point by the manifestation of the Spirit of wisdom in his life. That is why we need to learn God's wisdom from his life.

Today, we shall note eighteen wisdom keys from the life of Joseph, and they are:
1. Always take a stand against evil even if you have to stand alone.
2. Endeavour to secure parental goodwill and blessing.
3. Always see the future before it arrives.
4. Never reveal your dreams and visions to your adversaries.
5. Never allow the challenges of life to disconnect you from the Presence of your Maker.
6. Always display the character of faithfulness and trustworthiness in life.
7. Never bow for the pressure to compromise.
8. Never complain about the reaction of the enemy to your stand in integrity.
9. Always maintain the attitude of excitement and expectancy in all situations.
10. Always place service ahead of status.
11. Never hide or hoard your gifts and potentials.
12. Always place impact ahead of income.
13. Never leave your destiny in the hand of a man.
14. Never wait for opportunities before getting prepared; be prepared before opportunities arrive.
15. Always go the extra mile.
16. Never spend everything you get.
17. Never allow your past to bury your future.
18. Never give up on your God-given dreams and visions.
Beloved, I prophesy that God will usher you into the next level of your life, in Jesus' Name.
Remember This: Always see the future before it arrives.
Assignments:
Go through today's message again.

Endeavour to practice what you have learnt.
Prayer: O Lord, I ask that You grant me the grace to embark on profitable action that will lead to Divine wisdom, in Jesus' Name.
Amazing Fact: Scientists have counted over 500 different liver functions
Today In History: 22/01/1997 – The U.S. Senate confirmed Madeleine Albright as the first female secretary of state.
Daily Reading: Genesis 44:1 to 45:28, Matthew 14:13 to 36, Psalm 18:37 to 50, Proverbs 4:11 to 13.
Quote: By the wisdom of God, the earth has been in rotation but none of us is rotating along with it. Culled from BE WISE AND RISE by Paul Enenche.
Today's devotional was written by Pastor Paul Enenche of the Dunamis International Gospel Centre (DIGC), headquartered at Abuja, Nigeria, with Pastor Paul and Becky Enenche, as the Senior Pastors. It is a power-packed arena where God's Presence, Principles and Power are at work for the salvation, healing and restoration of human destinies and dignities.