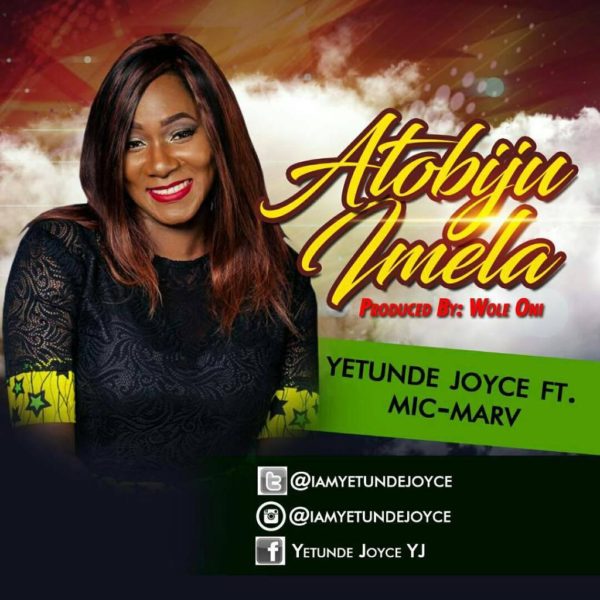 Yetunde Joyce who recently dealt with a major health challenge but survived, is out with a new song of gratitude unto God. She collaborates with Mic Marv on the Wole Oni produced single titled "Atobiju Imela".
Yetunde Joyce and Mic Marv are saying thank you Lord in Yoruba and Ibo language. "Atobiju" means Great/Almighty God, while "Imela" means Thank You.
"After going through so much; it is such a privilege to sing that we are made to worship and to sanctify God's heart with songs alone. We have come to give God all the worship and so we drop it at the altar of His throne. Our testimony is that God is the Jehovah Jireh (great provider), He heals our soul, He makes a way where there seems to be no way, He is the lifter of our head." – Yetunde Joyce
Download, Listen, Enjoy and Share!