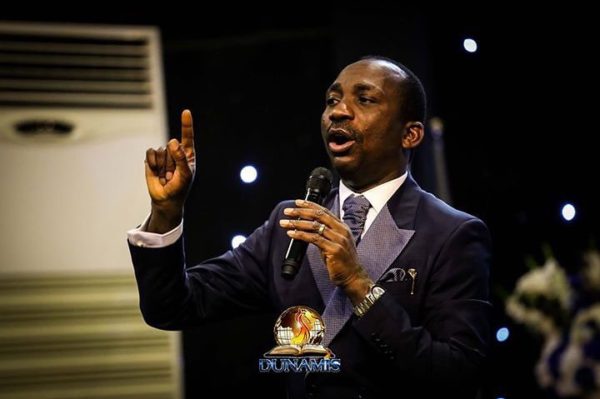 Topic: Your Passion For God And Your Welfare In Life [Tuesday February 6, 2018]

Scripture: But seek ye first the kingdom of God, and his righteousness; and all these things shall be added unto you. Mathew 6:33
Thought For The Day: Your passion for God determines your portion with God.
It has been proven that everyone has a passion for one thing or the other. The question is, where does that passion lie and where would it lead?

There are people who may sleep in church while the pastor is preaching for lack of passion for God but they can stay throughout the night watching movies because that is where their passion is.
The truth is, passion for God is the most profitable passion in life.
Concerning passion for God, let us take note of the following:
Your Passion for God determines your portion in life or your portion with God. If you do not love God, you have nothing with God (Mathew 6:33).

Passion for God determines prosperity in life (2 Chronicles 26:5). Prosperity is not all about money, it is all about total welfare. How you fare in this life and in eternity is determined by your passion for God.

Passion for God determines progress in life. Isaac was passionate for God and he made progress in life. Genesis 24:63 mentioned about how Isaac went to the field at eventide to meditate and in Genesis 26:13-14, he moved forward because of his passion for God. Passion for God determines progress in life. No devil, witch or power of the occult can tie down a person who is passionate for God.
Remember this: Your passion for God determines your portion with God.
Assignment (S):
Make demands on the grace for an unquenchable passion for God continuously.

Feed on the Word of God daily to increase your spiritual fire.

Live with the consciousness of eternity.
FOR FURTHER UNDERSTANDING, GET THIS MESSAGE: PASSION FOR GOD
Prayer: O Lord, give me a die-less passion for You. Let my will be buried in Your Will and let my portion in life be delivered to me, in Jesus' Name.
Daily Reading: Exodus 23:14 to 25:40, Matthew 24:29 to 51, Psalm 30:1 to 12, Proverbs 7:24 to 27
Quote: Your spirituality determines your sensitivity and your sensitivity determines your opportunity. Culled from REASON FOR LIVING by Dr Paul Enenche.
Amazing Fact: A shark can detect one part of blood in 100 million parts of water.
Today In History: 06/02/1819 – Sir Thomas Stamford Raffles founded Singapore.
Don't Forget To Attend: 2 Power-packed Communion Services tomorrow with friends and loved ones for the preservation of your life and destiny by 4:45pm & 6:30pm. God bless you as you come.
Today's devotional was written by Pastor Paul Enenche of the Dunamis International Gospel Centre (DIGC), headquartered at Abuja, Nigeria, with Pastor Paul and Becky Enenche, as the Senior Pastors. It is a power-packed arena where God's Presence, Principles and Power are at work for the salvation, healing and restoration of human destinies and dignities.