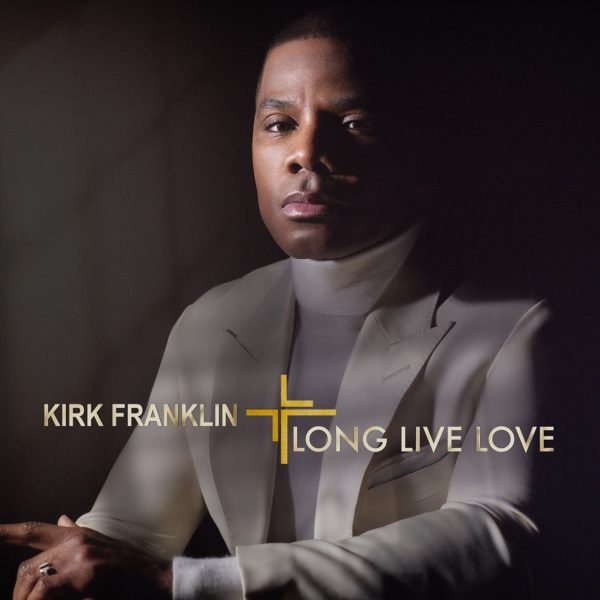 Kirk Dewayne Franklin is an American gospel singer, musician, choir director, songwriter and author. He is known for his contemporary urban-style gospel choirs. He has been a leading figure in many gospels choirs like One Nation Crew and God's Property. His music career spans more than 20 years. Through the years, Kirk Franklin songs have gained popularity and won him many awards.
Kirk Franklin revolutionized the gospel music industry. He used an unprecedented mix of religious messages and sophisticated sounds to sing. That trend is still going on to date. Without a doubt, he gave Christian music a glossy veneer.
For Kirk Franklin, the medium for producing music was irrelevant to him. What was more relevant was the message his songs were conveying. He has been creating and directing heartfelt gospel songs. His music tells stories of people facing different tragic situations in their lives. He gives them hope and lets them know a higher power is always around to help them out.
When Did Kirk Franklin Start Singing?
Kirk Franklin started singing at an early age. He began by directing the church choir and co-founded a gospel group called The Humble Hearts by the age of 20. In 1990, Franklin led his choir at the Gospel Music Workshop of America Convention. Since then, he went ahead to form many other gospel groups and produced many songs.
Franklin has collaborated with many musicians and Christian groups over the years. He has produced many solo albums and performed live shows to pass God's message through music.
Best Kirk Franklin Songs Of All Time
To celebrate his incredible career, here is a look at some of the best songs by Kirk Franklin.
10. Love Theory
One of the latest Kirk Franklin songs you should listen to is Love Theory. He released it in 2019 as a praise track. It's composition shows Kirk still has some skills in writing music with good taste. Franklin has not left his traditional roots of writing tracks that make you want to dance. It is a Christian/Gospel song that combines secular instruments to make it easy for people to sing along.
Love Theory has attracted over 2.9 million views on YouTube. That is three months after it was uploaded on the platform. It highlights just how much people love it and Kirk Franklin in particular.
9. Declaration (This Is It)
The traditional gospel song by Kirk Franklin is from his studio album The Fight of My Life. He released it in 2007 as the first single from the album. Its lyric stirs and encourages the human soul to action. Singing it helps Christians to denounce the troubles they are currently facing. Instead, they should proclaim victory by having faith in God.
The song became a hit after its release. It peaked at number thirteen on the Billboard Hot Adult R&B Airplay Chart. Also, it ranked at number 35 on the Billboard Hot R&B/Hip-Hop Songs Chart. Its best position was at number one on the Billboard Hot Gospel Songs. Declaration (This Is It) got a nomination for a Dove Award for Urban Recorded Song of the Year. Online, over 4.2 million people have watched its music video.
8. 123 Victory
123 Victory is the third single from Kirk Franklin's studio album Losing My Religion. Kirk Franklin and Lawrence Parker wrote the hit and released it in 2015. It is a Christian/Gospel song that encourages people to wake up and go to victory. Christians should celebrate despite the challenges they are facing.
Kirk Franklin made a remix of the track in 2016. The remix came after the civil unrest and increased police shootings in America. 123 Victory won the Soul Train Music Award for Best Gospel/Inspirational Song. On YouTube, over 5.4 million people have watched its video.
7. My World Needs You
The song is the eleventh single from Kirk Franklin's studio album Losing My Religion. He released it in 2015 and featured Sarah Reeves, Tasha Cobbs, and Tamela Mann. People received the song positively praising it for being powerful, charismatic, and spirited. It also has a great concept and message that shows God's mercy and love.
My World Needs You is also one of those tunes that can uplift your spirit and awaken you. If you are a Christian, the hit serves as an acknowledgement of God's importance to your life. You should not be afraid or ashamed to ask Him for anything. Kirk Franklin got a BET Award nomination for Best Gospel/Inspirational Artist.
6. Wanna Be Happy?
The song is a single from Kirk Franklin's studio album Losing My Religion. He released it in 2015 as a first single from the album. Franklin uses this music to stress on the importance of being happy. Listening to it can get you through moments where you doubt yourself and the decisions you make. It also reminds you that God is still in control. You should not stress yourself because someone is handling everything for you.
Wanna Be Happy is one of the many tracks that have won Kirk Franklin many awards. The song itself won a Grammy Award for Best Gospel Performance. It also won the Billboard Music Award for Top Gospel Song. Its performance on Billboard saw it peak at number 19 in 2016 and stayed on the charts for 24 weeks.
5. Revolution
Revolution is the second track from Kirk Franklin's 1998 album titled The Nu Nation Project. It is a song that features Rodney Jerkins with background vocals by One Nation Crew. Franklin uses the song's lyrics to tell people they shall hunger or thirst no more. He also tells them their troubles will end because a revolution is coming if they are down with Christ.
Revolution is one of the best songs written by Kirk Franklin. It is also one of the earliest hype Christian/Gospel music used by Franklin to pass God's message. Christians love it because it forces them to dance intensely as they praise God.
4. Imagine Me
Imagine Me by Kirk Franklin is the seventh single from his third studio album Hero. Franklin released the tune in 2005 as an R&B/Soul and Christian/Gospel music. The track performed well on the charts. It peaked at number two on the Billboard Gospel Songs chart. Furthermore, it ranked at number 52 on the Billboard Hot R&B/Hip-Hop Songs chart.
Christians love the track because it touches more on insecurities and self-esteem issues. It teaches people to embrace who they are and let go of the things that pull them back. Imagine Me won the Grammy Award for Best Gospel Song in 2007. Kirk Franklin won the NAACP Image Award for Outstanding Gospel Artist. Over 38 million people have watched its music video on YouTube.
3. My Life Is In Your Hands
My Life is in Your Hands is a gospel track sung by Kirk Franklin and the gospel choir God's Property. It was released in 1997 as part of God's Property from Kirk Franklin's Nu Nation album. The worship song is one of the most popular pieces ever sung by Kirk Franklin and co. Churches across the world use the performance tracks during worship services.
The tracks have the anointing, and the gospel mood needed to take a worship session into God's presence. For Christians, the lyric has everything they need to revive their trust in God. Listening and singing along to it can get any Christian through some tough times.
2. Lean On Me 
Lean On Me is the first single released by Kirk Franklin in 1998. It comes from The Nu Nation Project and features Mary J. Blige, Bono, The Family, R. Kelly, and Crystal Lewis. This was the song that catapulted the album to become a 2x platinum gospel album.
The song performed well on the Billboard Charts at that time. It peaked at number 79 and remained on the charts for five weeks. Lean On Me got a nomination for Grammy Award for Best R&B Performance by a Duo or Group with Vocals. Performances from the artists saw it win the NAACP Image Award for Outstanding Song.
1. I Smile
One of the top Kirk Franklin songs of all time is I Smile. He released the track as a single in the contemporary gospel music gentre. The track is part of his 12th studio album named Hello Fear. It is an urban, fun, melody track written by himself. The song gives an assertive statement that a person should not live their lives based on how they feel. Instead, they should live their lives based on the word of God.
After releasing the song in 2011, it received positive reviews from gospel enthusiasts. I Smile won the NAACP Image Award for Outstanding Song. It also reached Hot 100 making it the first ever Kirk Franklin's single to achieve the milestone.
Kirk Franklin songs have won him many awards over the years. He has won the Grammy Awards, BET Awards, and American Music Awards. Franklin has also won the Soul Train Awards, NAACP Awards, and Dove Awards.
Many people believe he has won over 50 awards to his name. Regardless, his music has always had an impact on people's lives. It creates movements that give people hope. His music gives Christians the belief that joy comes in the morning, and troubles do not last always.