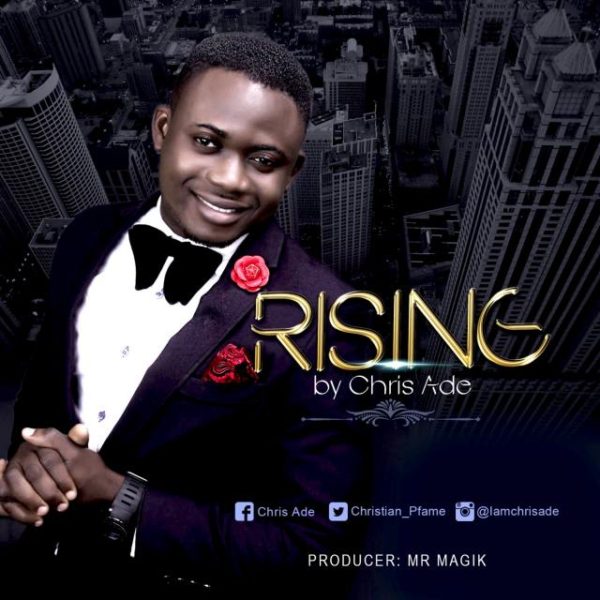 Award winning singer and former MTN Project fame contestant, 
Chris Ade
 has released another soul steering song titled 
"Rising"
 after the much sought after 
Love and Peace 
which also earned him an award in the recent 
Selah Awards ceremony.
The Song Rising is a song of strength and upliftment centred on changing your life positively and this can happen happen by changing your confession, even in the midst of scarcity, I see abundance, in the midst of recession and hardship we will keep rising, we keep soaring beyond the skies, through the fire, I won't burn, through the water I won't drown, we're seated with GOD in Heavenly places and nothing can stop us, nothing can hold us.
It's a powerful song that you must have in your playlist. Click on any of the links below to buy.