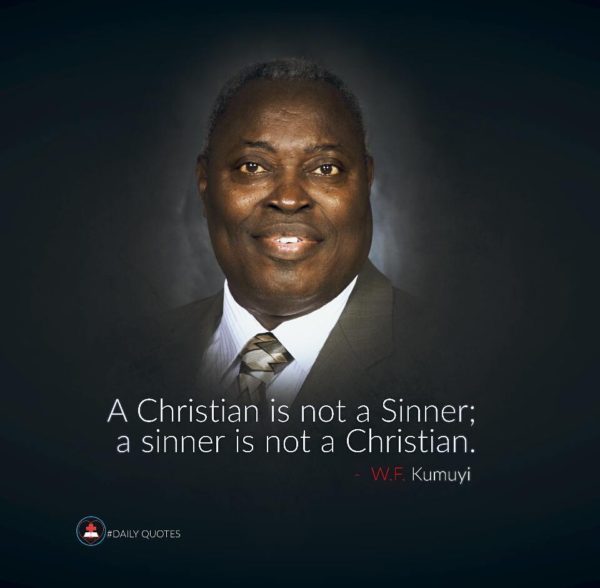 Topic: A Dangerous Captivity [Friday March 2nd, 2018]
Text: 1 Chronicles 9:1-13 (KJV)
Key Verse: "So all Israel were reckoned by genealogies; and, behold, they were written in the book of the kings of Israel and Judah, who were carried away to Babylon for their transgression" (1 Chronicles 9:1).
MESSAGE:
The Nigerian Civil War (1967-1970) ended nearly 50 years ago. Yet, the experiences of some people concerning certain events that took place within the main theatre of war or on the other side still linger.
Israel went into several captivities due to transgression,the longest being the Babylonian captivity which lasted for 70 years. Now the captivity was over and it was time to return to their native land. The first batch of such returnees released by King Cyrus in 537BC was 49,897 with a second group 1,750 men and their families in 458/457BC. Although some returned to their homeland from Babylon, their lives were never the same again.
The captivity was now over and so it was time, upon their return, for all Israel to be enrolled by genealogies.
The earliest returnees were the priests, the Levites and Temple servants whom God appointed to restore the true order of worship that was lost during the captivity. A vacuum was created as they lost true relationship with God because of their transgression. They had to begin all over again.
National captivity is a terrible evil upon any nation and its people. The captivity might have ended but the vestiges of their bitter experiences would not be lost upon the survivors for a long time. We must endeavour to avoid anything that will make us disobey God's commandments and thus escape the captivity of sin. Unlike national or territorial captivities which could be epochal and time-bound, captivities could evoke spiritual, physical and eternal death, an endless separation from God and unending agonies in the lake of fire.
Thought For The Day: Sin brings reproach and loss of relationship with God.
Bible Reading in a Year: Numbers 16-17
DCLM Daily Manna was written by Pastor William Folorunso Kumuyi; is the founder and General Superintendent of the Deeper Life Bible Church situated at KM 42 on the busy Lagos-Ibadan Expressway, Nigeria.