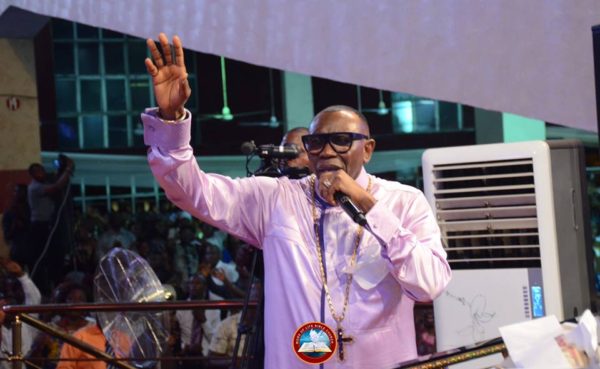 Topic: Acting With Speed [Tuesday February 28, 2017]
"Now therefore take, I pray thee, thy weapons, thy quiver and thy bow, and go out to the field, and take me some venison; And make me savory meat, such as I love, and bring it to me, that I may eat; that my soul may bless thee before I die." (Gen 27:3-4)
God saw that Esau's birthright had been taken away. Being the God of a second chance, He decided to give him another chance to be blessed. So he used Isaac. When Isaac received the instruction to bless Esau, he gave him an assignment.
Isaac, in other words, told Esau to use what he had to get what he wanted. "Use what you have to get what you want," is by no means a call to lawlessness and sin. Rather, it is a call to use your God-given gift to get God's blessing.
Esau was slow to understand that God wanted to bless him. He went to the field and didn't return until Jacob had collected the available blessing. If you don't understand the Bible, you would think Jacob actually stole Esau's blessing, but the truth is that as at that time, Esau had married two Hittite women who were a grief of mind unto Isaac and Rebecca. They refused to worship Jehovah, made Esau serve their gods, and drove him far from God's altar. Jacob was still very close to God's altar. When an Esau grieves his mother, she turns around to support Jacob.
If you stay close to God's altar, there is no way he will bless another who is dependent on another altar ahead of you.
Esau demonstrated his lack of understanding of spiritual things. He was slow because he had strayed from God's altar. You must not be slow when it comes to God's business.
WORDS OF WISDOM: When an Esau grieves his mother, she turns around to support Jacob.
PRAYER/CONFESSION: Father, give me understanding and speed when it comes to obeying your word, in Jesus' name.
FURTHER READING: 1 Sam. 21:8, Gen. 26:35
Eagles Devotional is a daily revelatory and inspirational Publication by Pastor Ayo Oritsejafor, the founder and presiding Pastor of Word of Life Bible Church, Warri, Nigeria.