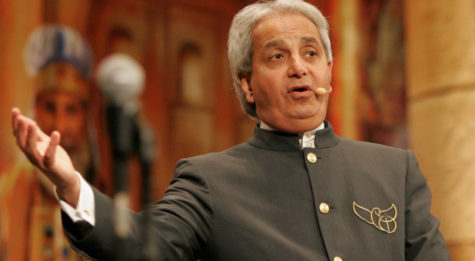 Televangelist, Benny Hinn Dallas office has been raided by IRS agents according to reports.  
It's been reported that "a large number of agents" were seen carrying boxes in and out of Hinn's offices, beginning at about 9 a.m. this morning.
A federal source told WFAA that it has been a lengthy IRS investigation, although agents at the scene were vague about the scope and target of their search warrant.
"Today, we are here on official business, we are conducting a search warrant on the premises, basically that's all I can tell you today," said Special Agent Michael Moseley with IRS Criminal Investigations.
State documents confirm the location belongs to Hinn's ministry. Federal investigators with the IRS and Postal Inspection Police have been entering and leaving the building in the 3400 block of William D. Tate Freeway. Crews have been taking boxes and other items out of the trucks and placing them inside the building.