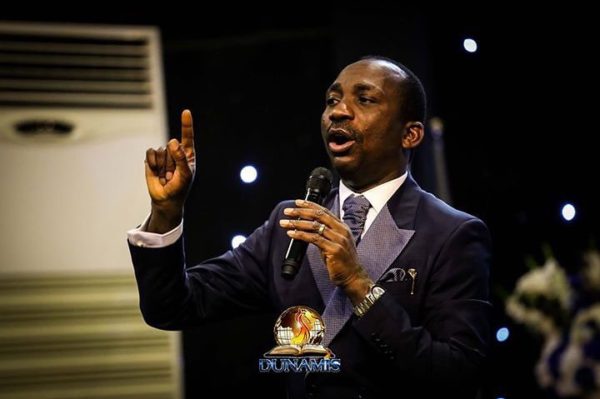 Topic: Categories of People In Relation To Vision [Saturday January 13th, 2018]
Scripture: Where there is no vision, the people perish: but he that keepeth the law, happy is he.Proverb 29:18
Thought For The Day: In life, when we arrive too soon, we arrive too small.
In one of my books, '21 Foolish Things People Do', it was made very clear that one of the foolish things people do is living without a future plan. When a man has a vision for tomorrow, it gives him strength and wisdom for today.

Now, I want to give you five categories of people as far as vision is concerned:
People with no vision
This group of people are those who live their lives at random. They do not have a mind of their own; they run with any option on ground because they have no definite vision for living.
People with vision but no pursuit
This group of people only day dream; they have vision but lack the power to pursue it. All they live with is fantasy.
People with abandoned vision
This group of people had vision at one point or the other in their lives but they encountered failure, resistance and opposition and so, abandoned their vision like Moses. It is important to know that opposition is the strength of vision; any vision that is not opposed is not genuine or authentic. The devil fights what he fears; if he does not fear you, he will not fight you.
Apart from the opposition from the enemy, some people lack the right strategy in achieving their vision.
People who stop before full realization of their vision
This group of people began to see the realization of their vision but stopped along the line. They may have started succeeding in fulfilling God's purpose but the feeling of success and premature contentment made them to abandon their vision. When we arrive too soon, we arrive too small. That is the story of people who stopped before full realization.
People on the pathway of vision
This group of people are very few on earth. These are people who do not only conceive vision but pursue vision until they see manifestation.
Beloved, may God give you the grace to belong to the fifth category of people listed above in Jesus Name.
Remember This: In life, when we arrive too soon, we arrive too small.
Assignments:
Make up your mind not to live your life to chance.

Conceive, pursue and realize the vision for life and destiny.
Prayer: O Lord, help me not to live my life at random. Give me the grace to live according to Your Purpose for my life, in Jesus' Name.
Amazing Fact: The brain is more active at night than during the day.
Today In History: 13/01/1942 – Henry Ford patented the plastic automobile referred to as the "Soybean Car." The car was 30% lighter than the average car.
Daily Reading: Genesis 28:1 to 29:35, Matthew 9:18 to 38, Psalm 11:1 to 7, Proverbs 3:11 to 12.
Quote: When a man has a vision for tomorrow, it gives him strength and wisdom for today. Culled from 21 FOOLISH THINGS PEOPLE DO By Dr Paul Enenche.
Don't Forget To Attend: The 6 over-flooded services tomorrow by 6 am, 7:20 am, 8:40 am, 10 am, 11:20 am & 12:40pm.

Today's devotional was written by Pastor Paul Enenche of the Dunamis International Gospel Centre (DIGC), headquartered at Abuja, Nigeria, with Pastor Paul and Becky Enenche, as the Senior Pastors. It is a power-packed arena where God's Presence, Principles and Power are at work for the salvation, healing and restoration of human destinies and dignities.