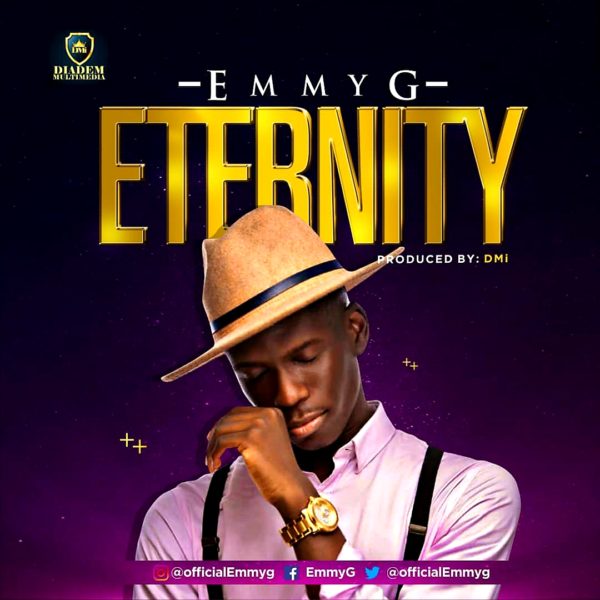 Gospel recording artiste, Emmy G has released his new single 'Eternity', via Diadem Multimedia International (DMi).
The contemporary Gospel tune adopts praise sub-theme in its declaration of the conviction that "there's no one like God".
In his words: "Eternity was written out of inspiration and my desire for a different sound… something out of the usual gospel vibe. My message and intention is basically getting people to realize that there's not a being like God in existence. My project 'Eternity' circles around man's failure in his search of something more like God."
Stream & Download Audio Below; 
About Emmy G
Emmanuel George popularly known as EmmyG, is a Nigeria based contemporary gospel artiste.
Born in the late 90's on the 1st of September into the family of late captain Benimo George Appah and Bishop Kate George. Being born into a Christian home, he was guided and carefully trained in the ways of the Lord. At the age of 8 Emmanuel became the youngest member of an RCCG choir (Sure House Parish) located in the city of Port Harcourt.
With his continuous hunger for music, he made bigger steps by becoming a member of a non-denominational teenage mass choir (Heart To Soul) from which he became even more intentional about his music life. From one stage and platform to another he became a young interesting face to look out for.
In 2016 at the age of 17, Emmanuel became the Winner of the first G-influence talent hunt held in Port Harcourt. This victory paved way for him on platforms within and outside port Harcourt.
In 2017 he became a part of the COLT OF DIAMONDS (COD), a band under Diadem Multimedia International (DMi) affiliated with one of the biggest annual concert held in south south Nigeria (Praise Wine).
In 2018 he signed a recording contract with DMi and released his debut single that same year on the 1st of October 2019 titled "GOD". His debut single placed him on the map after getting a feature on iHeartRADIO (USA). He is currently working on projects ready to make impact on the world.