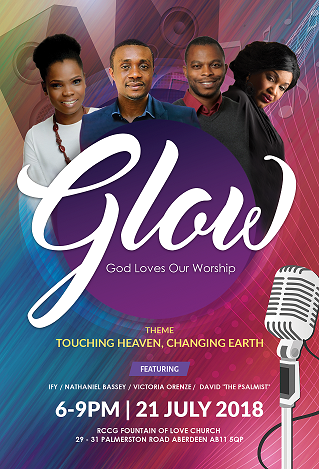 Join anointed music ministers: Ify, Nathaniel Bassey, Victoria Orenze and David "The Psalmist" for a powerful evening of praise and worship under one roof to lift up the name of Jesus!
Theme: Touching Heaven, Changing Earth
Date: Saturday, 21st of July 2018
Venue: RCCG Fountain Of Love Church, 29-31 Palmerston Road, Aberdeen AB11 5QP.
Time: 6-9PM
Entry is FREE!