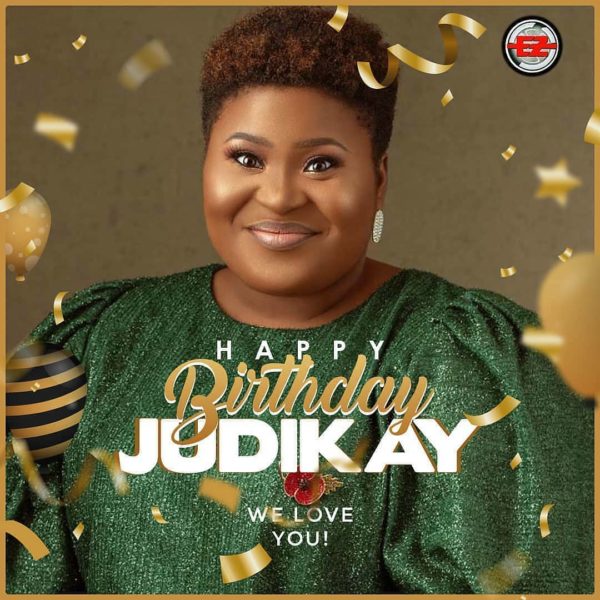 It's the celebration of a new year for Nigerian Gospel music singer, Judith Kanayo popularly known as 'Judikay' as she is celebrating her birthday today October 26th 2020.
The Eezee Conceptz record label artiste and "More Than Gold" crooner in a brief message wrote on social media via Instagram: "As I clock a year older today, I am MOST thankful for the visions of a NEW NIGERIA that has consumed my heart and has been set before us. This is dedicated to us as Nigerians as we march onto victory. Nigeria is the Lord's and even now HE is working. FAITH IS RISING…"
Judikay's birthday celebration is followed by the release of the official music video for her song titled "Capable God"
The music minister also received heartwarming wishes from Nigerian Gospel artistes including Mercy Chinwo, Efe Nathan, Freke Umoh, Minister GUC, Chioma Jesus, Chris Morgan, Enkay and others.
Recall that Judikay recently has her traditional marriage ceremony on August 15th 2020 and she was to have her official white wedding ceremony on Saturday, 24th October. However, due to the country's current situation it has now been postponed till November 7th 2020, according to Eezee Conceptz.
Judith Kanayo aka Judiaky is a prominent Gospel music minister and recording artiste and a graduate of Theatre Arts from Redeemer's University. She began her musical career being backup singer for Akinwunmi Nathan Oluniyi also known as 'Florocka'. She released her debut single titled "Nobody Else" in 2013.
Judikay came into limelight through her hit single "More Than Gold" in 2019 and has continuously been blessing lives with her soul inspiring songs including 'Capable God', 'Idinma', 'Songs of Angels', 'Alaanu' and her 14-track debut album, 'Man of Galilee' (2019) to mention a few.
Happy Birthday Minister Judikay, We Celebrate and Love You! – Team GospelHotspot