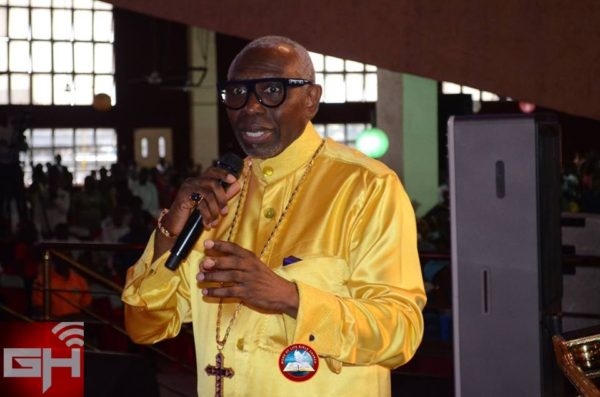 Topic: Heaven's Gate [Thursday March 23, 2017]
"… And this is the gate of heaven." (Genesis 28:17).
Wicked people operate and carry out mischief on altars. They often go back to such altars to offer sacrifices in order to re-empower or renew the efficacy of their evil manifestations. Sacrifices service altars. They make altars function. Without sacrifices, altars would not be empowered to do anything.
You understand that your help comes from God's altar. Yes, I know David said, "My help cometh from the LORD, which made heaven and earth" (Psalm 121:2). But the place where the LORD holds sessions with you is His altar. The altar constantly helps you connect with the God of heaven. That was why Jacob said, "And this is the gate of heaven." The gate of heaven to which Jacob referred is God's altar. The altar is the channel through which your prayers ascend to heaven and answers to your prayers come down to you. The altar is the gate to the spiritual heaven for Christians.
The Old Testament's sacrifice is different from that of the New Testament's. In the Old Testament, they offered animals, but in the New Testament, we offer ourselves, our thanks, and our tears. Also, we offer out time, talent, and money. Let me give you an example. What choristers do takes time. They have their own businesses, careers, and jobs, but they come to church for choir practice, function in their teaching centres, and attend home fellowship. They give their talent, time, money, and themselves to God. What they may not know is that they have put those things on the altar as sacrifices. I only used the choristers as an example. Actually, everyone functioning properly and without financial rewards in the house of God, are offering spiritual sacrifices.
Your sacrifice has acquired a very large and strong voice. Your voice will be heard around the world.
WORD OF WISDOM: Without sacrifices, altars would have no power for anything.
PRAYER/CONFESSION: in Jesus name! LORD, do not pass my fire by but reach me and turn my life around, in Jesus name!
FURTHER READING: Rom. 12:1
Eagles Devotional is a daily revelatory and inspirational Publication by Pastor Ayo Oritsejafor, the founder and presiding Pastor of Word of Life Bible Church, Warri, Nigeria.