Church Updates
I Love To Give You Praise – Minista ChiNonso Ft. Sharon Andrew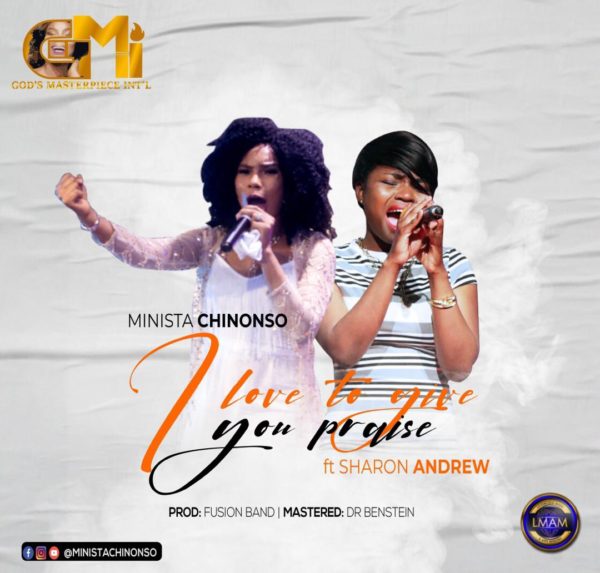 UK-Based Nigerian gospel music minister and recording artist, Minista ChiNonso has released a brand new single "I Love To Give You Praise," featuring Sharon Andrew. It's a rejuvenating song that expresses the singer's heart of praise and gratitude to God.
Formerly known as Minista JAIHO, Minista ChiNonso is a passionate worshiper known for her diverse vocal range and spirit-filled sounds: inspirational and healing worship songs birthed from a place of prayer. Her latest single "I Love to Give You Praise," is produced by Fusion Band and mastered by Dr. Benstein.
In other news, Minista ChiNonso is set to hold the 2020 edition of her annual concert "Alive to God" on Saturday, October 31st. This year's edition will be virtual (online) and streamed live via her YouTube Channel.
"Alive to God" Experience 2020 will feature Minista ChiNonso (host), Victoria Smart, Pastor Kennedy Joseph, Voices Beyond, Northfacemuzic, Phreddyblazer, E.S_keys_official, Oscar & many more.
Speaking about the event, Minista ChiNonso said: "Nigeria, Africa, UK, U.S., and other nations of the world will be rejuvenated from the trying times in 2020. It is a miracle that we are alive. 'My prayer is that God's presence will shield you; you will be moved to a new financial level and interesting dimensions of fellowship with the Holy Spirit."
It promises to be a life-changing experience of worship and praise as you tune in this Saturday.
Stay Safe!! Stream & Download Audio Below;