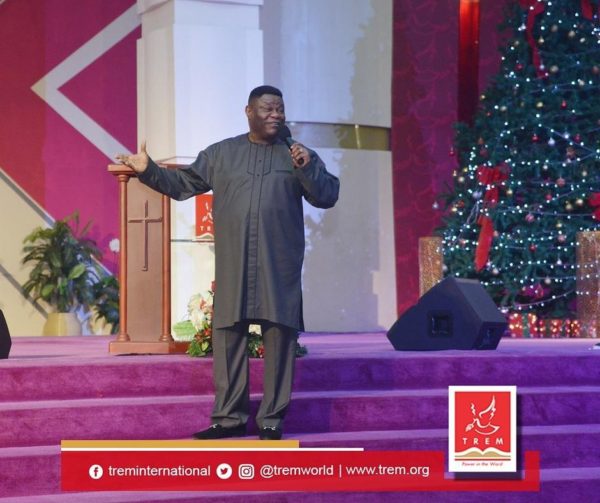 Topic: It Is Confession That Brings Possession [Thursday February 15, 2018]
"A man's belly shall be satisfied with the fruit of his mouth; and with the increase of his lips shall he be filled". Proverbs 18:20 (KJV)
For a lot of us, the challenge we have as believers is appropriating what God has said about us and what He has done through Christ. Little wonder Galatians 4:1 says, the heir as long as he is a child differeth nothing from a servant. Why? He is too young to appropriate his father's wealth! The same thing happens to believers who do not know their rights. While everything is at their disposal, they still carry cup in hand begging and the devil is excited. That is unacceptable! Child of God, I want to remind you today that you are not a straggler. You are not ordinary. God has deposited so much inside of you. You are called to make an impact.

In order to fully appropriate what God has said about you, you must be ready to open your mouth and declare what you want to see. Peter would have remained in the boat all of his life if he had not opened his mouth to place a demand on Jesus. (Matthew 14) He spoke his desire and his desire became reality. What has God said about you? Go ahead and verbalize it. Open your mouth and agree with what God has said. Philemon 1:6 says 'that the communication of thy faith may become effectual by the acknowledging of every good thing which is in you in Christ Jesus. Speak forth what is already inside you. Begin to prophesy over your life. Make declarations and refuse to keep quiet. Don't let the devil shut your mouth. Remember that it is confession that brings possession.
Beloved, as you consciously confess the word of God in all situations, I declare by the mandate of heaven that heavens will open over your life in a dimension that you have never imagined before. You will not see shame. You will not be embarrassed. Grace will work for you and covenant shall speak for you.
Further Reading: Galatians 4:1-2, Mathew 14:28-29, Romans 10:10

Daily Bible Reading: Morning- Leviticus 17-18; Evening- Matthew 27:27-50
Written by Dr. Mike Okonkwo; Is the Presiding Bishop of The Redeemed Evangelical Mission (TREM); a versatile man of God with over 30 years of dedicated service unto the Lord.