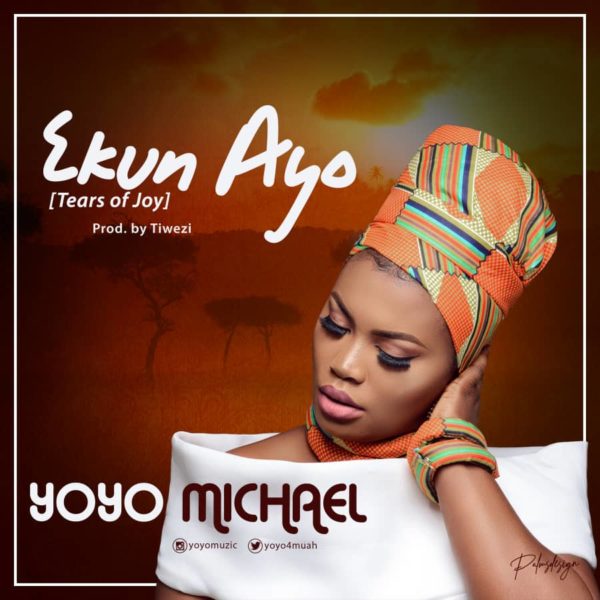 Dynamic and Energetic Gospel artiste, Yoyo Michael returns with brand new inspirational single titled "Ekun Ayo", which means "Tears Of Joy" in Yoruba (Nigerian dialect).
She said in her own words "The song Ekun Ayo is my story and it is dedicated to everyone who God has given a reason to shed tears of Joy, no one can tell your story like you".
Listen, Enjoy and Share!
Also Download On iTunes | Apple Music | Amazon | BoomPlay Music
Lyrics: Ekun Ayo By Yoyo Michael
No one can tell your story like you
It's funny how some people think they know you
Only God knows the story, that's true
He knows the ugly the bad and the good
Oh he turned my life around
Gave me a brand new start
Now my life is not the same
Oh Lord take all the praise
Ekun Ayo oooooo 2×
Ekun Ayo oooooooo 2×
Will never know the value of love if not for hurt
Will never know the value of peace if not for war
Can't understand the value of Joy if not for sorrow
Can't understand this song if you don't know my story
Oh he turned my life around
Gave me a brand-new start
Now my life is not the same
Oh Lord take all the praise
Ekun Ayo oooooo )2×
Ekun Ayo oooooo) 2x
Now i'm free
See his glory
Ekun mi ti d'Ayo ooooo
I don't know what I do that you love me any way
Ekun Ayooooooooo
Ekun Ayo ooooo 2×
Ekun Ayo ooooo 2×
The storm is over i'm taking over
Ekun mi ti d'Ayo Ekun mi ti dayo
Ekun Ayooooo Ekun Ayo oooooo