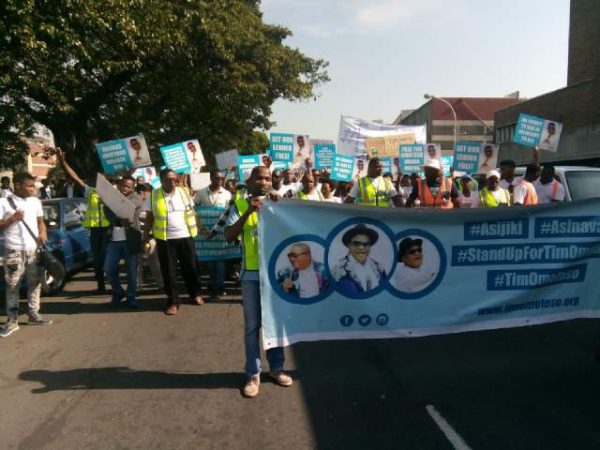 It was a beautiful bright and sunny day in Durban, KwaZulu Natal on Friday 11 August 2017 as members of Jesus Dominion International (JDI) gathered at King Dinizulu Park to stand up for their senior Pastor, Rev Tim Omotoso who God has used to change their lives for the better. People came from all 9 provinces of South Africa, some traveling through the night just to be in Durban. JDI members came from Johannesburg, Port Elizabeth, East London, Richards Bay, Umthatha to name a few cities. This was to support the #FreeTimOmotoso peace walk campaign. This drive was to demand justice for Rev Tim Omotoso who was unlawfully arrested on 20 April 2017 and four months later the court is yet to give him a second bail hearing whilst he is still been held in custody. He has been falsely accused of human trafficking and rape. Justice delayed is justice denied.
According to South African law Rev Omotoso is presumed innocent until proven guilty as stipulated in Section 35, sub-section 1 (d) of the Bill of Rights. However, this has clearly not been adhered to rather the media has been used to create and promote a public outcry and media trial.
Placards were in the air with different messages; 'Set our Leader Free' 'Asijiki (meaning we are not turning back/or our backs on our leader) and many many more. The crowd was united, in this justice demand for Rev Tim Omotoso. The March started from The King Dinizulu Park and went to the Durban City Hall, shutting down Durban's busiest and biggest Street, West Street/Pixley ka Seme Street. The crowds chants caused people coming out of their shops, flats and some jobs to watch and witness this movement. The March didn't just consist of the members of the church who are youth but even elderly women, men, and even children. Rev Tim Omotoso is clearly a Father to many and this was more than visible during the peaceful march.
The media in attendance included: SABC News, ANN7, Isolezwe, East Coast Radio, and other local newspapers.
The protesters were accompanied by the Metro Police and SAPS (South African Police Services), and about 100 marshals for crowd control. Upon arrival at the City Hall, 2 representatives of the Department of Justice received the Memorandum which was handed over to them by Pastor Sanele Myeni accompanied by other Jesus Dominion International pastors. The Memorandum of Demand served stated amongst other things that, "….The basis of our discontentment is derived from the fact that the Hawks scheduled a meeting in Port Elizabeth with Rev Tim Omotoso and his legal representatives on 20 April 2017 under pretext of an 'inquiry' over allegations made against him. He consequently bought a return flight ticket with a bid to cooperate with the authorities and answer any questions they had. Whilst Pastor Tim was denied the truth, the Hawks offered it to various media houses and the general public so much so that all were gathered and prepared to witness the arrest and mock him as the so called inquiry turned out to be a scheduled arrest, dramatically played out at the Port Elizabeth airport in full view of the media and public…."
A number of demands were made including, …. that there be a thorough investigation of the circumstances leading to Tim Omotoso's arrest and all those implicated in framing Pastor Omotoso be brought to book and there be an immediate end to xenophobia which is prompting some members of the Hawks and Justice Department to facilitate the miscarriage of justice.
Jesus Dominion International believes two weeks (14 days) is a sufficient and reasonable time for the Dept of Justice and Correctional Services to give a response and that was stated in the memorandum.
After the latest court appearance on 24 July, a second bail hearing date was given for 29 and 30 August 2017.
More Photos Below: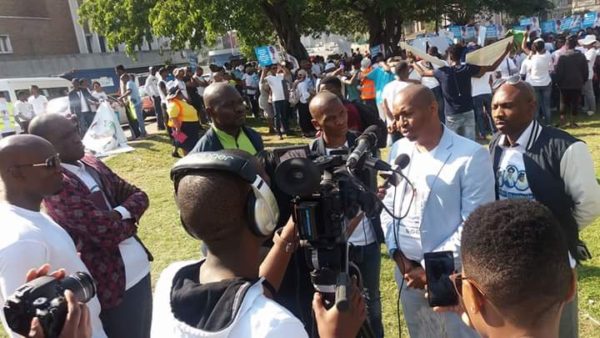 .