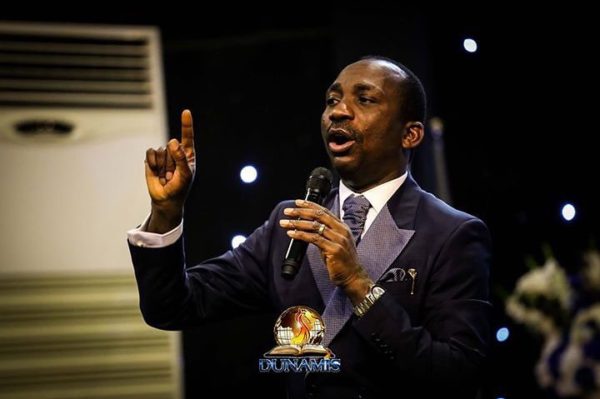 Pastor Paul Enenche of the Dunamis International Gospel Centre (DIGC), Abuja, has released 2018 prophecies declaring the New Year as the year of open doors.
Pastor Paul Enenche who decleared that the year would mark a new beginning for the nation and its people as well as supernatural opening of new opportunities during the new year cross overservice in his church.
He futher stated that 2018 would also be a year that God would visit the wicked and those holding the country to ransom.
According to him, it is a season that God shall do what he wants irrespective of what men want to restore the years of lost that the country has experienced.
Pastor Paul Said: "There shall be drastic shift in dimension in all realms in an unpredictable manner".
On his part, Special Apostle Funsho Oshoro, the Chairman, Cherubim and Seraphim Movement, Abuja District Headquarters, said in his message that Nigerians should be upright in all they do.
Oshoro called on Nigerians to transform themselves in the year 2018, adding that the Federal Government will not be able to do it alone.
However, he admonished Nigerians to be politically and spiritually matured in all they do.
His words for the people and country in general was:
"There is a lot of blessings but we must do it right with God, we must know him, we must plan and set a goal for ourselves for that is what we desire from God.
"Forget the past and failure of 2017 so as to be purposeful, get connected to God, walk with wise men that have evidence of prosperity in the sense that they have accomplished a lot.
"The message is not for the church alone, the message is for the whole country".