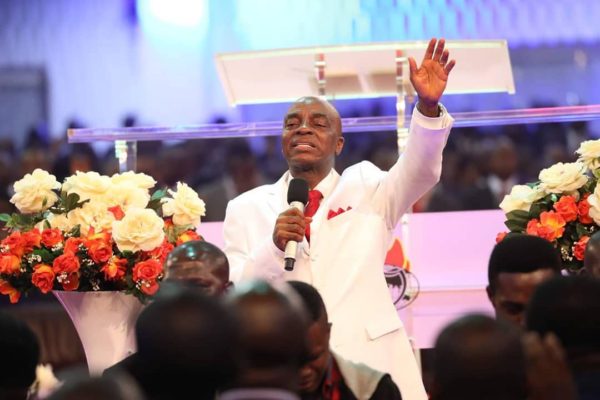 Bishop David Oyedepo, founder of Living Faith Church popularly known as Winners Chapel, has revealed 2018 prophesies.
Bishop Oyedepo in his New Year message entitled, "Heralding the New Dawn of the Church" said there shall be waves of strange handing over across the nations of the earth.
He also urged Nigerian Christians to be serious with God as multitudes will run to the church for solutions in 2018.
Oyedepo said;
"Strange things will be the order of the day in year 2018. There shall be massive wealth transfer."
Double restoration of all that we have lost. Instant release from all spells and generational curses. Instant judgement for all adversaries.
All of your children shall be New Dawn children Your finances shall be New Dawn finances. Your spiritual life shall be New Dawn spiritual life.
Everyone travelling to anywhere, everybody arrives safely.
Throughout this New Dawn year beginning from now, no one shall be a victim of road accident. Every of your desire will be delivered without struggles Everyone set for marriage, as the Lord liveth, whose I am and whom I serve, your year of settlement has come.
Every one that returned any stolen item, your sins are forgiven. None of you shall carry a curse. As for the year 2018, it's your year at last.
It shall be your year of all-round rest – rest at home, rest at work, rest in your business, rest in your profession, rest in your career, rest in your health, rest in your spiritual life.
The year 2018 shall be your most fruitful year till date. It shall be to you a year of all-round fruitfulness We have 98 percent growth in new birth in this Shiloh over last Shiloh. That's a signal that the year 2018 shall be a super fruitful year for you.
Go in peace; see you at Shiloh 2018 in your multiplied state. You shall be here in your multiplied state; you shall be here in your perfected state.
There shall be no evil occurrence around your life," Bishop Oyedepo said.