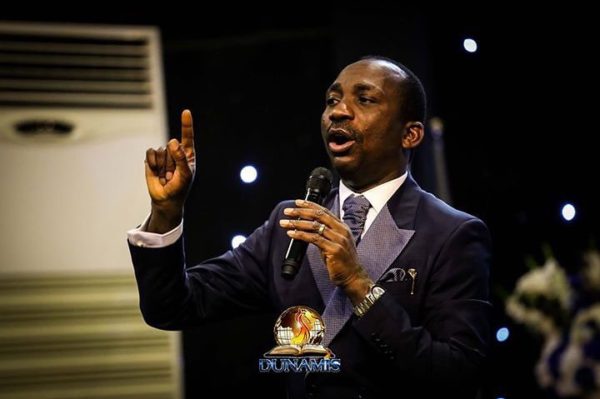 Topic: Purpose And Design [Friday March 9, 2018]
Scripture: Before I formed thee in the belly I knew thee; and before thou camest forth out of the womb I sanctified thee, and I ordained thee a prophet unto the nations. Jeremiah 1:5
Thought For The Day: There is a connection between your purpose and your potential; your assignment and your equipment.
It is important for us to know that there is a connection between our purpose and our potential, our assignment and our equipment, our vocation and our virtue. What God wants to do with your life influenced how He created you.
For instance, the eagle was designed to soar 10,000ft above sea level. While other birds flap their wings to fly, the eagle waits for the favourable wind current and just spreads out its wings to be carried by the wind. The eagle is able to do this because it has thermal receptors wired by God into its body.
Similarly, every human was designed by God with specific grace to function in life. An apostle or a prophet carries apostolic or prophetic grace.
Now, in order to maximise your potential, you must discover your uniqueness, passion, affection, burden, revelation and dream. These discoveries are your guide to maximizing your potential. Your life experience could also be a guide to fulfilling your purpose. There is a connection between your misery and your ministry, between what you passed through in life and what will pass through you. You shall fulfil your destiny in Jesus' Name.
Remember This: There is a connection between your purpose and your potential; your assignment and your equipment.
Assignments:
Go through the study again
Ask God at the place of prayer to open your eyes to discover the purpose of your creation.
Prayer: O Lord, let the wonders of my creation emerge in this season. I am wonderful not miserable. Let my generation see Your wonders in my life, Lord in Jesus' Name.
Daily Reading: Numbers 11:24 to 13:33, Mark 14:22 to 52, Psalm 52:1 to 9, Proverbs 11:1 to 3.
Quote: Your content is what determines your worth. What you carry determines your value. Culled from WHO ARE YOU? by Dr Paul Enenche
Today's devotional was written by Pastor Paul Enenche of the Dunamis International Gospel Centre (DIGC), headquartered at Abuja, Nigeria, with Pastor Paul and Becky Enenche, as the Senior Pastors. It is a power-packed arena where God's Presence, Principles and Power are at work for the salvation, healing and restoration of human destinies and dignities.