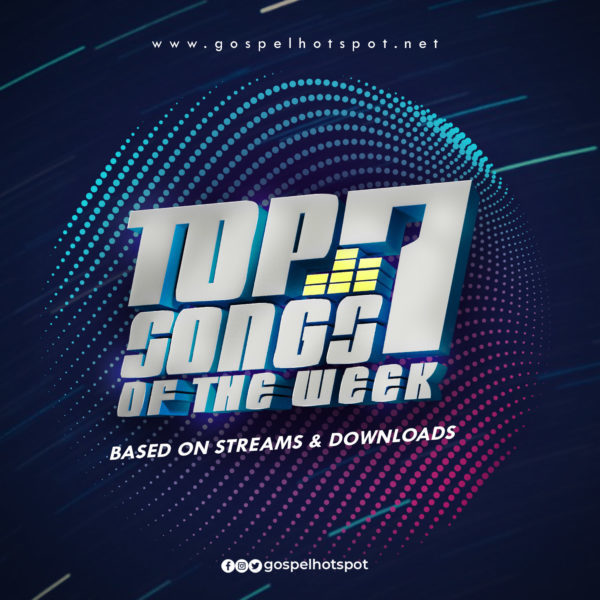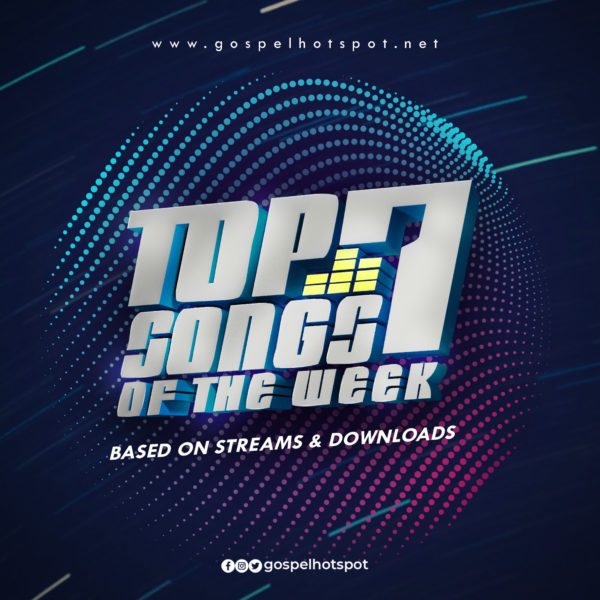 Good day to all fans and family of Gospel Hotspot. We are glad to share again another edition of our Top 7 Nigerian Gospel Songs of the Week and we hope you'd also be glad as well to receive them.
During the course of the last week in May, our ears and minds were pleased with various Gospel songs by your favourite Gospel artistes, which are about to give you a brief rundown of it.
Some of the songs compiled into this playlist includes 'Lord I'm Available' by  Profit Okebe, 'Holy Spirit' by Temmy Ayoola, Funke Fagun's 'Thankful' , amongst others.
Note: This list was prepared based on the Digital Downloads & Streams statistics from Gospel Hotspot Server.
Check Out Our Top 7 Nigerian Gospel Songs Of The Week, 4th Week Of May 2021 Below;
7. Lord I'm Available – Profit Okebe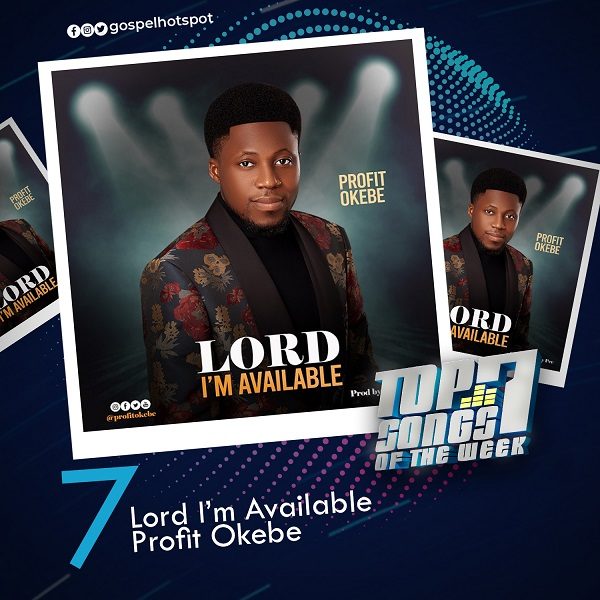 Gospel music and recording artiste, Profit Okebe drops a brand new song accompanied with a video titled "Lord I'm Available".
"Lord I'm Available" is birthed from a place of deep yearning for the fullness of God in a man. It is a song of consecration, passion, hunger and inspired by the Holy Spirit.
Profit Okebe is a praise and worship leader at the Dunamis International Gospel Centre Headquarters, Abuja, Nigeria.
DOWNLOAD MUSIC
6. Jesus Oga – Joe Theo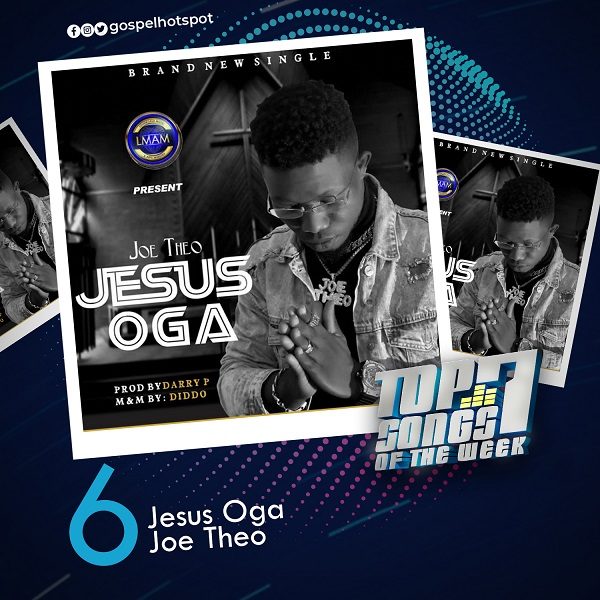 Gospel music artist, Joe Theo storms the world of gospel music with another raise song 'Jesus Oga'.
Joe Theo's first single titled El Shaddai has been touching souls since its release and has got him award and fame home and abroad. His new single is a song of gratitude to Jesus who has brought him this far.
DOWNLOAD MUSIC
5. Thankful- Funke Fagun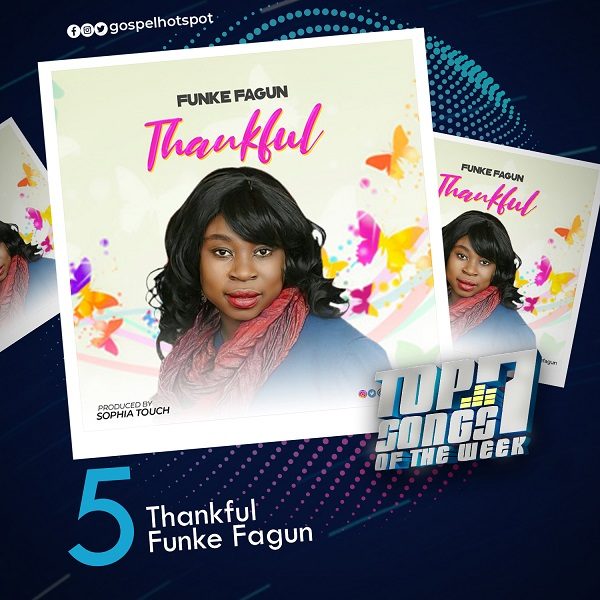 US-based Nigerian Gospel singer and songwriter, Funke Fagun makes it to No.5 on the list with the release of her brand new single titled – "Thankful".
'Thankful' is a gratitude song delivered in both Yoruba and English lyrics. It's a song of appreciating what God has done, His present doings and the greater things he has prepared for us in future.
Funke Fagun hails from Ondo state. She is an international Gospel artiste, counsellor, inspirational speaker, music director, performer and a nurse by profession.
DOWNLOAD MUSIC
4. In Your Name – Dare David Ft. Ray Robinson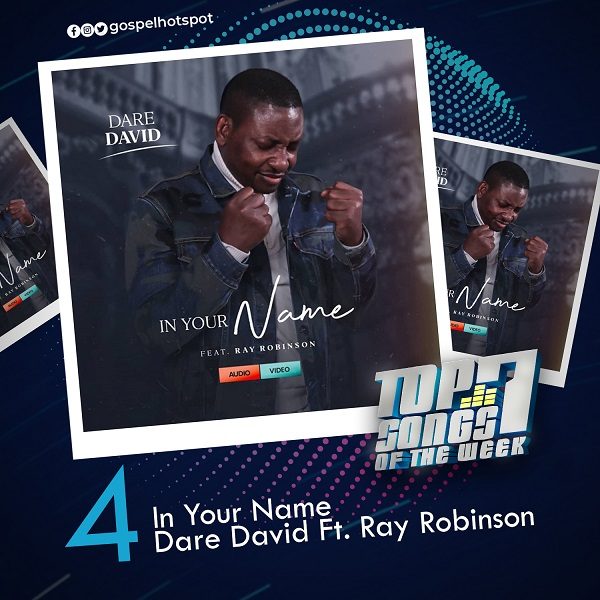 Dare David shares a brand new song and video tagged "In Your Name" featuring Ray Robinson.
"In Your Name" is released to commemorate and celebrate the gift of life, Minister Dare holds nothing back in expressing the amazing power in the name of Jesus.
The song which sits comfortably in the 6-track on the sophomore live album features the amazing voice and dexterity of Ray Robinson.
DOWNLOAD MUSIC
3. Halleluyah – Oladimeji Image Ft. Engo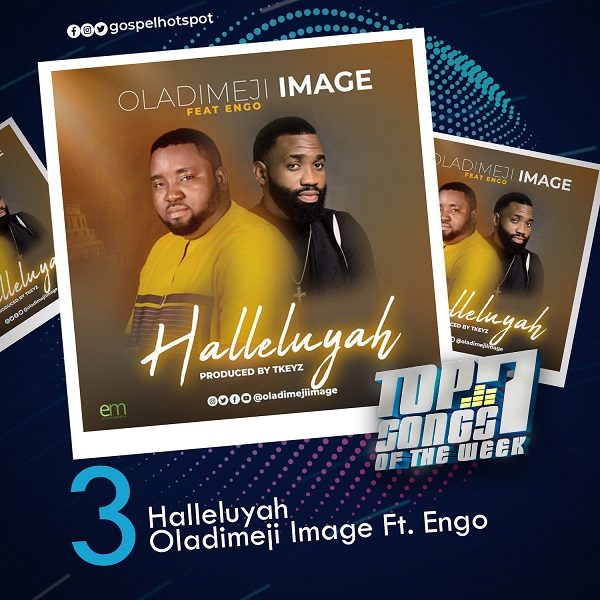 Oladimeji Image returns with his beautifully crafted Afro Pop inspirational tune titled Halleluyah.
With a catchy hook and simple chorus, the song tells of how God makes everything good in life. The song also featured the lyrical prowess of Afro beats rapper Engo, who brought some lyrical dexterity to the unique fusion of AfroPop, Highlife and Latin American rhythms.
DOWNLOAD MUSIC
2. Praise The Lord – Mr. M & Revelation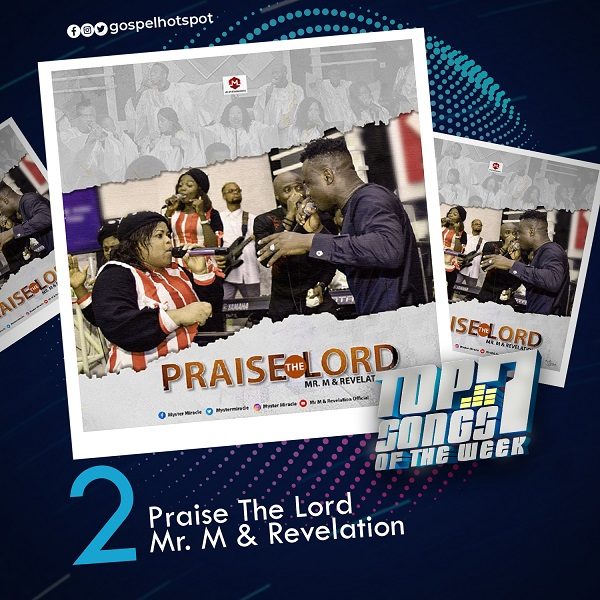 Trending for the past few week is 'Praise The Lord' from Nigeria leading music group Mr. M & Revelation'. The medley features popular Nigerian songs obtained from public domains.
The joyous and melodic rendition will ignite an atmosphere of praise and definitely put a smile on your face as you praise.
DOWNLOAD MUSIC
1. Holy Spirit – Temmy Ayoola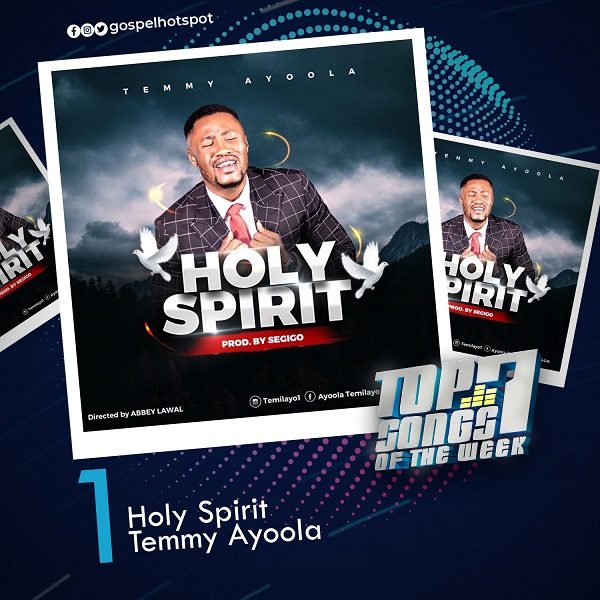 Nigerian Gospel artiste, songwriter and instrumentalist, Temmy Ayoola releases his debut single titled "Holy Spirit". The song expresses the singer's heartfelt desire for a fresh outpouring of the Holy Spirit.
According to Temmy, He had hitherto looked the other way oftentimes when instructed to embrace his calling as a music minister. Fully yielding to the promptings of the Holy Spirit, the Ondo State-born worshipper sets out on this call with the release of "Holy Spirit".
DOWNLOAD MUSIC
---
Did We Miss A Hit Song? Do you not agree with our listing? Add Your Voice, Leave Comments Below