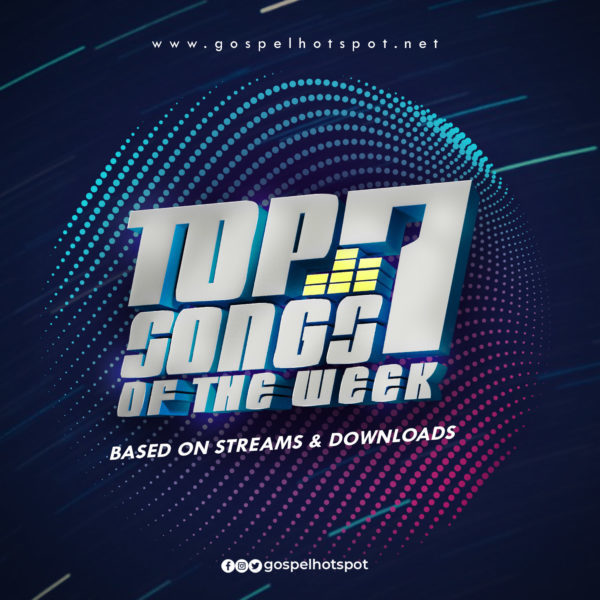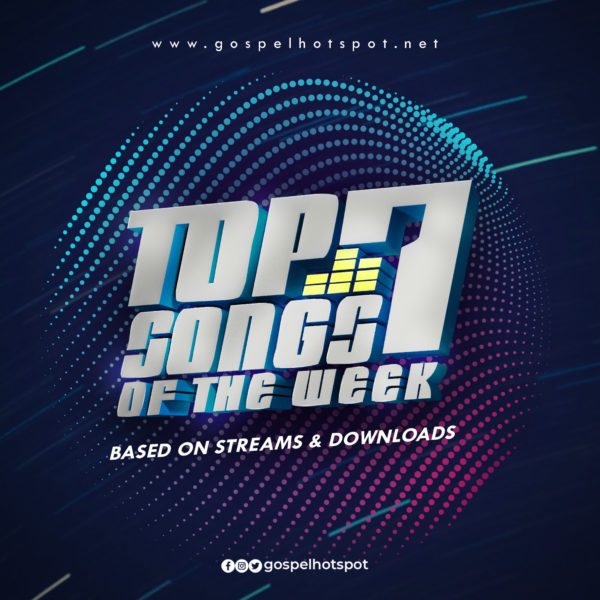 Hello! It's another beautiful week to share our Top 7 Gospel Songs Of The Week exclusive chart.
In the last seven days, different Gospel artists shared their lyrics, message, inspiration, groove, beats, and composition to feed our minds with quality Gospel music for us to enjoy.
The top 7 amazing tunes released for the second week in October include "Na God I Dey Praise" by CJ entertainment artiste, Chioma Jesus, "Powerful" by the 'Indomitable' crooner, Jimmy D psalmist, "Awake my Soul" by sensational worship leader, Kike Mudiga, and more.
Listen & enjoy the playlist for Top 7 Gospel Songs of the Week, the second week of October 2021 below:
Note: This list was prepared based on the Digital Downloads & Streams statistics from Gospel Hotspot Server.
7.  Kike Mudiaga – Awake My Soul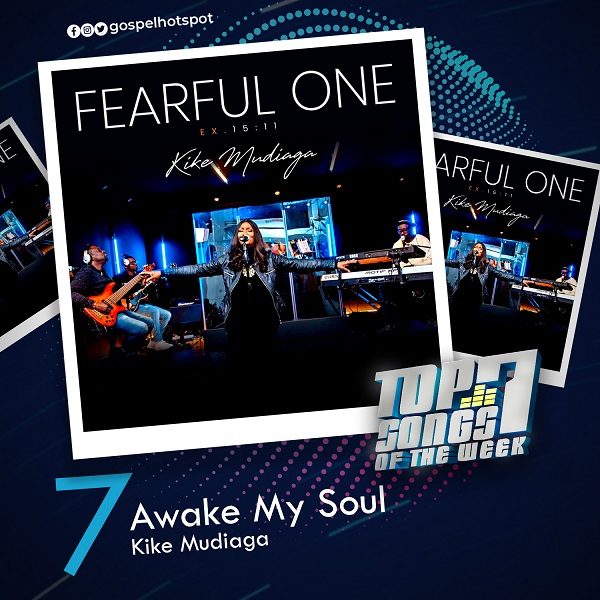 Nigerian Gospel Artist, Author & Worship Leader, Kike Mudiaga has released the free audio download for her trending hit single, "Awake My Soul", from her debut album, Deep Calls To Deep".
DOWNLOAD MUSIC
6. Watching All Over Me – Chike Ft. Ada Ehi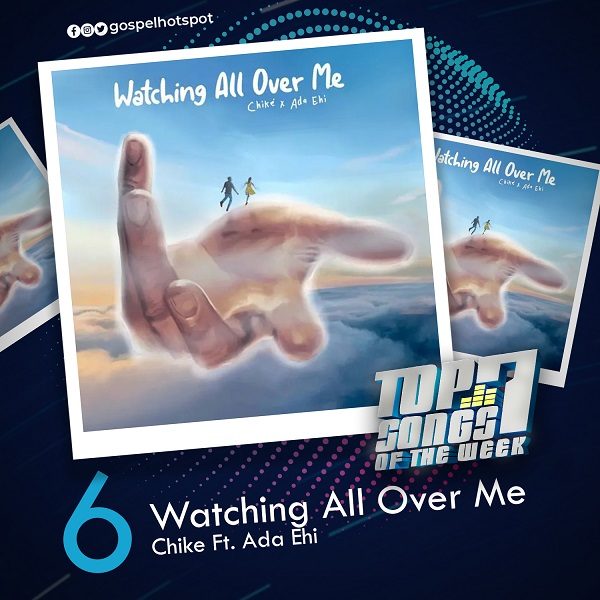 Chike joins studio forces with one of Nigerian Gospel lynchpins, Ada Ehi who made her stay worthwhile in the booth. She added her trademark vocals on the jam, "Watching All Over Me" and it made it look more catchy and electrifying in the cochlea.
DOWNLOAD MUSIC
5. Okaka – Jumbo Aniebiet Ft. Amanda Olsavsky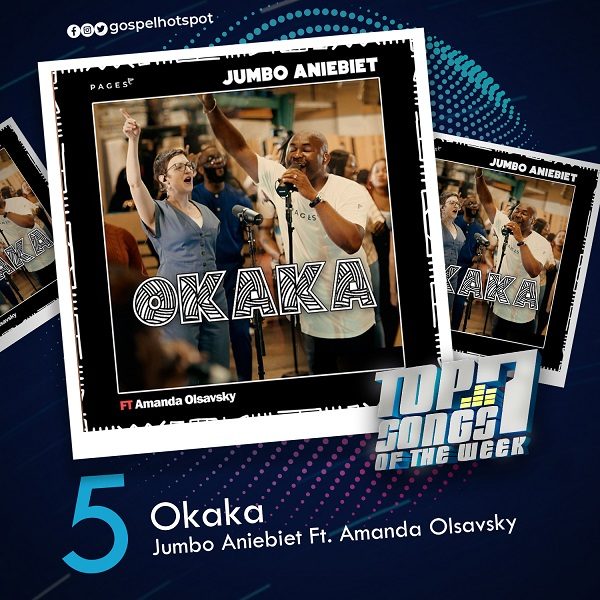 Singer, Song Writer & Producer, Jumbo Aniebiet releases a brand new single, 'Okaka'.
Okaka is a brand new single from the Pages project featuring Amanda Olsavsky. This collaboration offers a pure, genuine, soulful, exciting and happy inspiration via global sound fused with African melody.
DOWNLOAD MUSIC
4. Great And Mighty – Odunayo Aboderin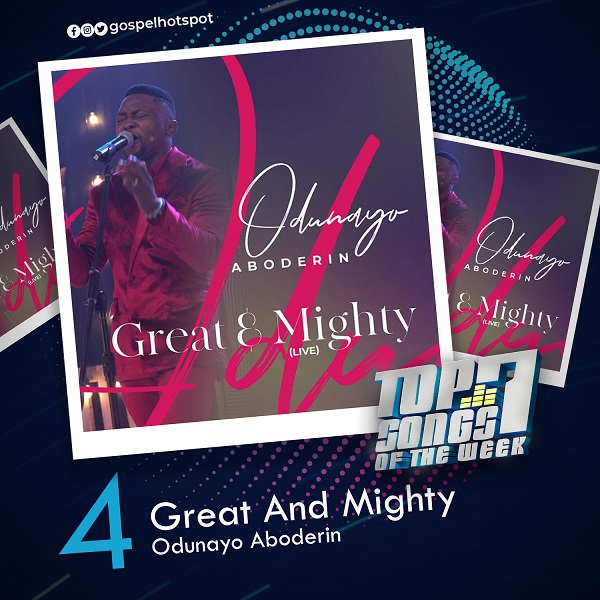 Gospel music minister, worshiper and music director, Odunayo Aboderin offers up a brand new song and video titled "Great And Mighty" produced by Tunde Olawale.
The song "Great And Mighty" which was recorded live at the Plugin Live Worship Experience at RCCG Amphi-theatre Redemption Camp, produces an intimate ballad worship moment.
DOWNLOAD MUSIC
3. Powerful – Jimmy D Psalmist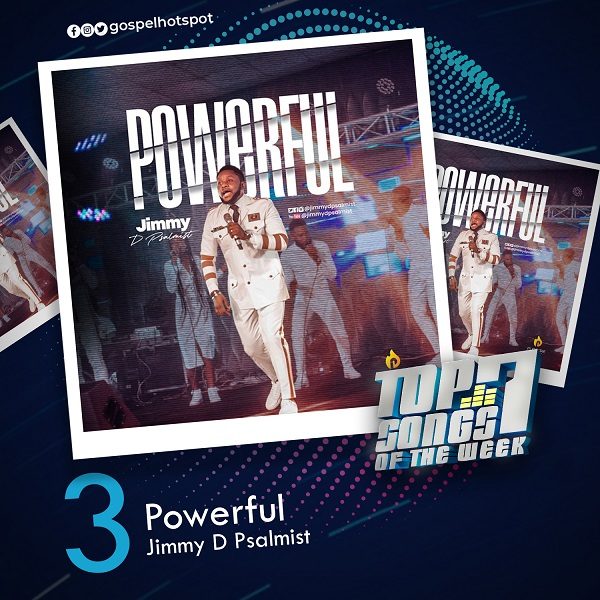 Jimmy D Psalmist releases yet another spirit-filled masterpiece titled "Powerful" from his live recording concert (Warship Experience) held earlier this year.
In his words: "This song will inspire you to connect with Jesus in a way that the only outcome to your life's battle can only be victory. "Enjoy Jesus as you connect through this song."
DOWNLOAD MUSIC
2. Na God I Dey Praise – Chioma Jesus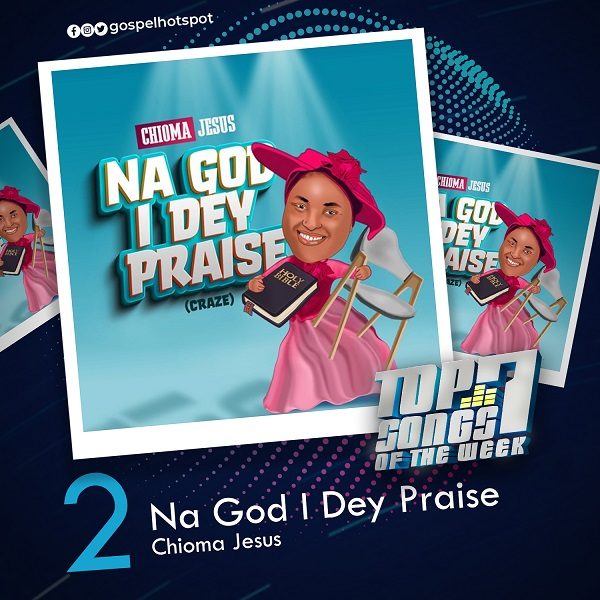 From the stable of CJ Entertainment, ace Gospel music minister, Chioma Jesus is out with a brand new single labeled "Na God I Dey Praise (Craze)".
DOWNLOAD MUSIC
1. No Argument – Promise Benson Ft. Dunsin Oyekan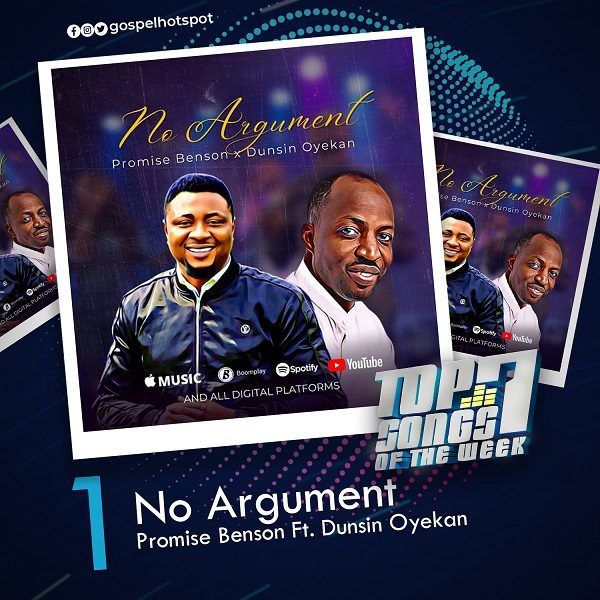 After a brief hiatus from the music scene, renowned songwriter, singer and producer Promise Benson makes a comeback with a powerful sound "No Argument" featuring Dunsin Oyekan.
DOWNLOAD MUSIC
---
Did We Miss A Hit Song? Do you not agree with our listing? Add Your Voice, Leave Comments Below