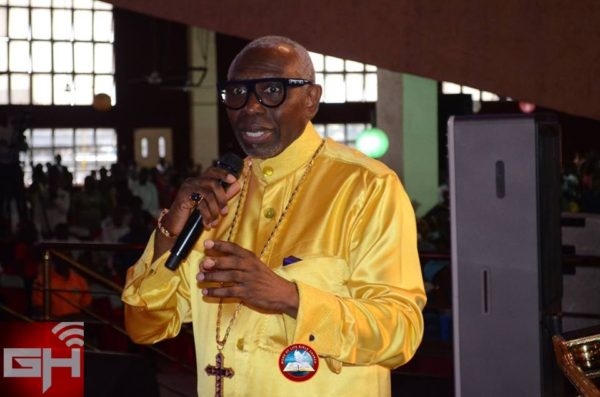 Topic: Use Quality Wood [Sunday March 12, 2017]
"… is thy God, whom thou servest continually, able to deliver thee from the lions? … My God hath sent his angel, and hath shut the lions' mouths, that they have not hurt me: forasmuch as before him innocency was found in me …."  (Dan 6:20-22)
Serving God is good. Serving Him continually is better. Giving Him good quality servicecontinually is the best. God's altar stood up to fight for Daniel because of the quality of his service. When you put quality service into God's work, there is no way God will abandon you when you need Him most.
Sometime ago, I travelled with my family to the city of Atlanta, USA. A Nigerian lady that works with a bank volunteered to help us take care of our three kids during the period of our stay. She took time off work, and for two weeks, she so took care of them that the kids almost forgot about us. She naturally loves children. When we were to leave, Mama tried to reward her financially but she declined. Instead, she went on to ask for something: "I have been married for twelve years without a child. Please lay your hand on me and pray that I have a set of twins." Gladly, mama prayed for her. A year later, I went back to America and discovered she was pregnant. She delivered and gave birth to a set of twins, just as she requested. She stoked her fire with quality wood.
Stoke your fire. It needs fresh supply of quality wood. That is why the Bible enjoins you not to be weary in well doing (Galatians 6:9; 2Thessalonians 3:13). Your reward is in your refusal to faint.
The lion sent to devour you has lost its teeth, focus, and direction. You are going to see the answer to your ancient prayers.
Word of Wisdom: Quality wood gives you good fire which is good for you.
Prayer/Confession: Father, break the teeth of every lion sent to devour me. Reward me for my quality service. Come to me quickly.
Further Reading: Galatians 6:9
Eagles Devotional is a daily revelatory and inspirational Publication by Pastor Ayo Oritsejafor, the founder and presiding Pastor of Word of Life Bible Church, Warri, Nigeria.