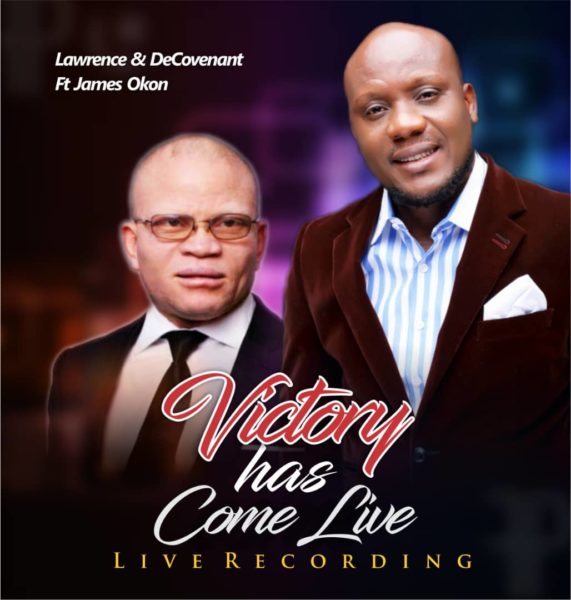 Lawrence and De'Covenant is out with the audio and visuals of his much anticipated spirit filled single titled Victory Has Come featuring South Africa's finest James Okon. Victory Has Come is a song of assurance that in whatever state or position you are, victory has come and it is time to receive it.
It's a prophetic song from the throne of Grace…. I see victory over Nigeria….i see victory over your strugles in life…i see alround victory…..please pray along with us……
The single was done as a Live recording, watch the video below and be blessed.
Lawrence and De'Covenant is an amazing Singer, Songwriter and Performer. A Lover of God who preaches the Word of God to the world through his Music.
Since the beginning of this year, Decovenant has been committed to releasing fresh lovely songs constantly and he is out with "Jesus Na The Only God". One of the song is their version of the very popular song Oghene Odoh.
Watch Video Below: