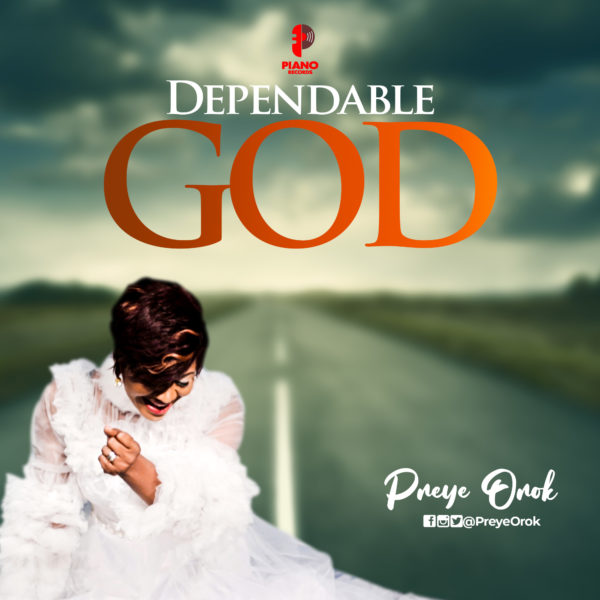 Piano Records has just dropped the brand new video of its new signing, Preye Orok.
The video comes off the back of a lucrative recording contract offered to the trailblazer, and song minstrel, Preye Orok, who has been blazing the trail of gospel music since 2017 when she released Dependable God.
Dependable God is a song of absolute reliance on God for his mercies, compassion and providence in the lives of his people. The song and its video both depict a covenant and promise-keeping God. The words of this song give effect to the scriptures which declare "I will neither leave thee nor forsake thee". God comes through in every situation for those who put their trust in him.
The video is shot by Justice DH, one of the Frontline Videographers and directors in Nigeria.
Watch Video & Download Audio Below;
Stream & Download Audio Below; 
About Preye Orok
Preye Orok is a passionate worship leader, a songwriter and a recording artist who first encountered worship at a very young age in Deeper Life Bible church where her late mother was the head of the children's unit. Despite the loss of her mother at an early age, she stayed committed to God and became the chapel prefect in her secondary school days.
After her secondary education, she joined the Foundation Faith Church (Salem) choir in 2000 and was privileged to lead the choir as the music director in 2003.
She holds a Bachelor's Degree in Accounting from Ambrose Alli University, Edo State and a Masters' Degree in Oil & Gas Accounting, from the Robert Gordon University, Aberdeen, Scotland, United Kingdom.
Preye's personal relationship with God and her passion for His Kingdom inspires her songwriting.
Married to Offiong Orok of the Redeemed Christain Church of God (RCCG) where she presently serves and they are blessed with a lovely son.