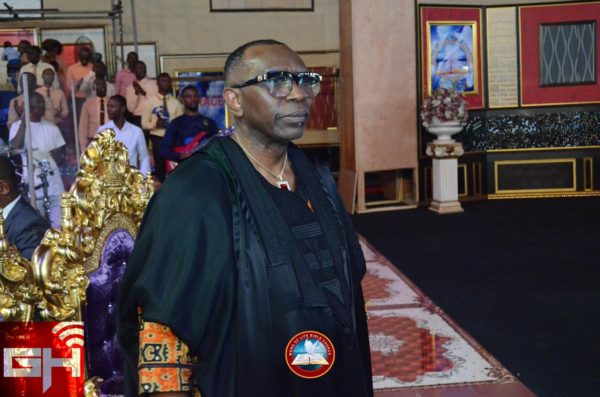 Topic: What To Do To Keep Your Fire Burning [Thursday March 9, 2017]
 "Every man's work shall be made manifest: for the day shall declare it, because it shall be revealed by fire; and the fire shall try every man's work of what sort it is. If any man's work abide which he hath built thereupon, he shall receive a reward. If any man's work shall be burned, he shall suffer loss: but he himself shall be saved; yet so as by fire." (1 Corinthians 3:13-15)
You must possess and use three things to keep your fire burning. Gen. 22:7 tells us that they are wood, matches (or whatever ignites the fire), and lamb. Without any one of them, your fire will not burn. And if your fire isn't burning, you can't benefit from God's altar.
Wood is symbolic of service. It stands for the work you do in the house of God. Paul was speaking concerning that work in the passage quoted above. According to the passage, in spite of the quality of your work, you will still make heaven, because you are already in Christ.  However, it states, "…if any man's work shall be burned, he shall suffer loss." It means that if the quality of your service in God's house isn't good enough here on earth, you may not get much from God's altar.
The wood you bring to the altar is the service you render in God's house. When your fire is about to go out, you must add fresh wood to it. Your commitment to God's house is the foremost reason God's altar will silence other contrary altars in your life.
If I am conquering everything around me and succeeding, you should be doing the same, because we depend on the same altar. Go and succeed today, in Jesus' name.
WORD OF WISDOM: If your fire is going out, add fresh wood to it.
PRAYER/CONFESSION: Father, my fire is burning on your altar. Silence the unprofitable actors in my life in Jesus mighty name. Amen!.
FURTHER READING: Gen. 22:7, Mark 25:1-13
Eagles Devotional is a daily revelatory and inspirational Publication by Pastor Ayo Oritsejafor, the founder and presiding Pastor of Word of Life Bible Church, Warri, Nigeria.