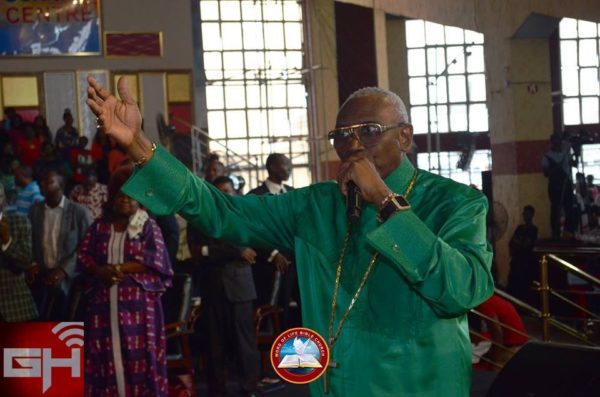 Topic: Winning The Battles Of Life [Wednesday February 22, 2017]
"For we wrestle not against flesh and blood, but against principalities, against powers, against the rulers of the darkness of this world, against spiritual wickedness in high places. Wherefore take unto you the whole armour of God that ye may be able to withstand in the evil day, and having done all, to stand… Praying always with all prayer and supplication in the Spirit, and watching thereunto with all perseverance and supplication for all saints (Eph 6:12-18)
You need strength to fight the battles of life. If you don't fight the battles of life, it will fight you. If you don't stop it, it will stop you. In life, there are always battles to be fought. However, the assuring thing is that there is God who can fight all battles for you and give you victory. You get the power to fight the battles of life on your knees through prayer.
There is always a day of adversity and the Bible expects that your strength should be big enough to overcome it (Proverbs 24:10). Life is full of battles, both physical and spiritual. You have to stand with boldness and faith to fight them. You don't fight sitting down or sleeping.
God, through Prophet Isaiah, says, "But they that wait upon the Lord shall renew their strength." (Isa. 40:31)
Wait upon the Lord means pray. You draw your strength from prayer. The place of prayer in a believer's life cannot be over emphasized. Jesus, at the Garden of Gethsemane prayed while Peter slept. Jesus was able to defeat death on the cross. Peter, on the other hand, had no spiritual strength to defend his master and ended up denying Him three times.
I impart on you the strength to win all battles.
WORDS OF WISDOM: Battles bring out the hero in you.
PRAYER/CONFESSION: Father, all power belongs to you. Let your altar speak for me, and help me overcome the battles of life, in Jesus' name.
FURTHER READING: Matt. 16:17, John 12:31, 2 Cor. 10:4, Proverbs 24:10
 Eagles Devotional is a daily revelatory and inspirational Publication by Pastor Ayo Oritsejafor, the founder and presiding Pastor of Word of Life Bible Church, Warri, Nigeria.