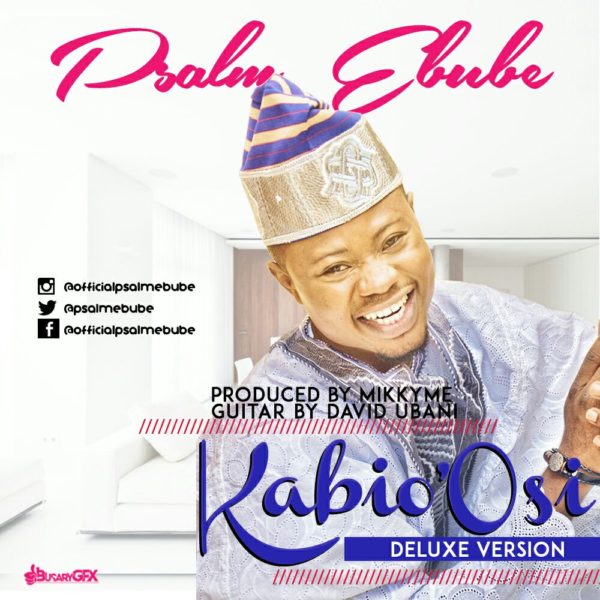 Award winning gospel artiste Psalm Ebube is out again with a new single Kabio'osi deluxe version, the iconic singer who is well known for his evergreen praise songs such as 'Kabio'osi"  Ebube, and his recent song, 'Thankful (Imore)'.
The album has being a work in progress for over a year now and in addition to Thankful which is one of the best appreciated Nigerian gospel song in recent times, Psalm Ebube have singles like 'Overload', 80 Years, and the visuals for Thankful "Imore", all enjoying massive airplays across the nation and beyond "I am always overwhelmed when I hear so many people around the world tell me that i inspire them in so many ways. I am always thankful that God has given me the opportunity to reach millions of people with my music.

So I bring good news with my music and influence my listeners positively, i always pray that everyone who comes in contact with this song  " Kabio'osi deluxe version " would be influenced enough to come out of brokenheartedness, depression, sorrow, mourning, troubled minds, shame, low self-esteem and all other negative emotions and dire situations. I believe that by the power of anointing  people would understand the love that God has for them and accept it, knowing that Jesus is the reason for every Season.
Download, Listen, Enjoy and Share!
Or