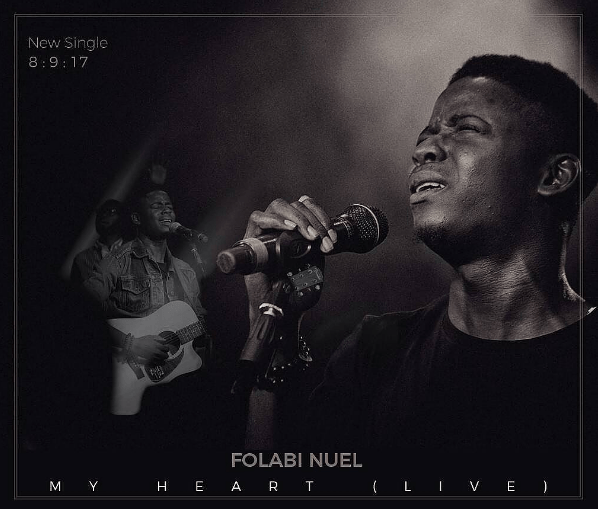 Gospel singer, Folabi Nuel drops 'My Heart' for free download.
"I am convinced that neither death nor life, neither angels nor demons, neither the present nor the future, nor any powers, neither height nor depth, nor anything else in all creation, will be able to separate us from the love of God that is in Christ Jesus our Lord". — Romans 8:38-39
Worship is an expression of reverence and adoration for God, it comes from the Heart. God is not moved by what your body is doing if your heart is not doing the same thing and that is what this song by Folabi Nuel communicates. It is a reminder that our Hearts need to be wholly and fully consecrated to God, the knowledge of Him and his presence.
It is a song of consecration reminding us the importance of totally yielding to God.
The song was born out of a place of total surrender to the most high and it is our hope that it blesses you as it has blessed us.
Folabi Nuel is an anointed singer/songwriter, worship leader and musician. His debut single "God of Heaven" peaked at #1 on top 5 gospel charts for several weeks and his EP Good God has been the favorite of many. Folabi Nuel is a worshipper with a difference mixing soul, rock and jazz to create a unique sound of truth that brings you to a consciousness of who God is and his amazing love. He currently serves as Minister in charge of Music at Lifepointe Church.
Watch Video & Download Audio Below:  
Download, Listen, Enjoy and Share!