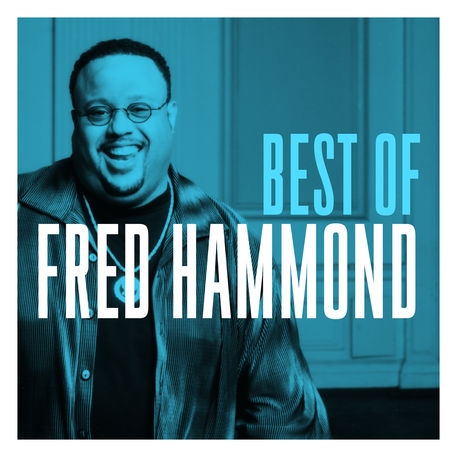 Fred Hammond is one of the most recognizable names – and voices – in Contemporary Gospel music. His decades-long career has produced some of the most poignant and prolific songs in modern Gospel music history. His discography is deep and his catalog carries the perennial messages of hope, faith and inspiration, all packaged within his inimitable style of lush, funk-infused instrumentation, sweet melodies, and soaring vocals, all atop the foundation of his signature bass lines for which he has become synonymous.
The Best of Fred Hammond includes traces from Hammond's most iconic releases, including Spirit of David, Pages of Life Chapters I & II, Purpose By Design and Free To Worship, and gathers some of the most heralded moments from those releases into an exclusive compilation sure to delight Fred Hammond fans and Gospel music lovers everywhere. The release includes Hammond's biggest hits from his recording with the spirited ensemble, Radical for Christ (RFC), as well as his more recent, and equally dynamic solo recordings.
The Best of Fred Hammond does the heavy lifting and creates a masterful Fred Hammond playlist that will insight fond musical memories of years past as well as elicit more inspiration and celebration for years to come.
The Best of Fred Hammond also includes three brand new songs, sure to delight fans and Gospel Music enthusiasts. "I'm Grateful," "Saturate," and "What A Friend We Have in Jesus" are Hammond's first new releases since 2016's Worship Journal (Live), and they pick up right where Hammond – equal parts soulful crooner and masterful bassist – left off, without missing a proverbial beat.
Tracklisting:
I'm Grateful
We're Blessed/Shout Unto God (Live)
When the Spirit of the Lord
No Weapon
Glory to Glory To Glory
You Are the Living Word (Live)
This Is the Day
Let the Praise Begin
Jesus Be a Fence Around Me (Live)
Your Steps Are Ordered (Live)
Saturate
What a Friend We Have in Jesus
Watch When The Spirit Of The Lord By Fred Hammond & RFC Below: