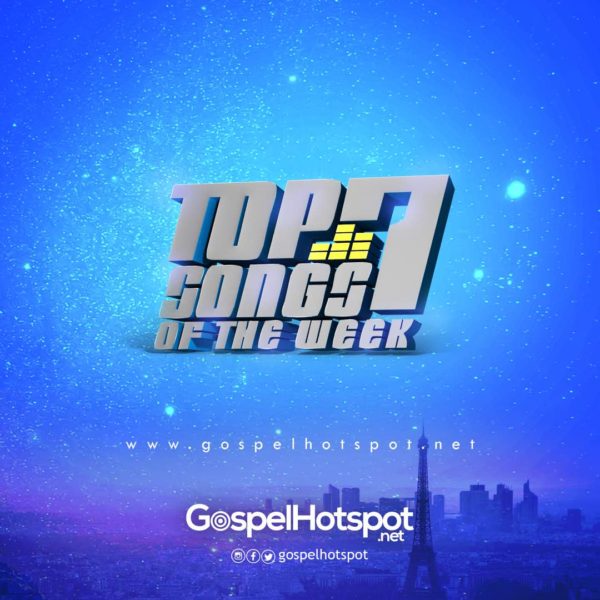 Top 7 Nigerian Gospel Songs Of The Week | 1st Week Of June, 2019
GospelHotspot.net's Top 7 songs is a list of the most sought-after gospel music in Nigeria during the week on our website.
This List Is Not Arranged In Order Of Popularity. Browse, Download, Listen, Enjoy And Like Our Facebook Page www.facebook.com/GospelHotspot
7. Gift Dennis – Able God
Worship leader, songwriter and Gospel recording artiste, Gift Dennis has released the visuals for her single – "Able God" directed by Jimmy Strings.
In her words:""Able God" is a song inspired by 2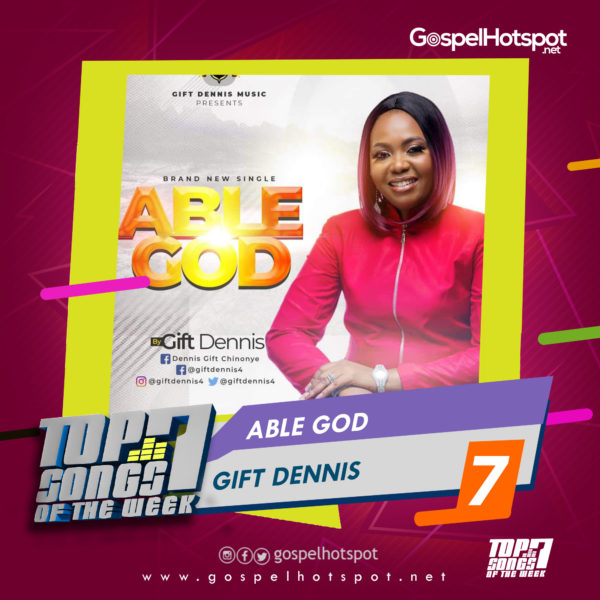 Chronicles 20:21-22 and it admonishes believers on the importance of praise as a weapon of warfare. There's power in praise. Try praising God with reckless abandon today and watch God come through for you!"
6. Judah – Worship By Myself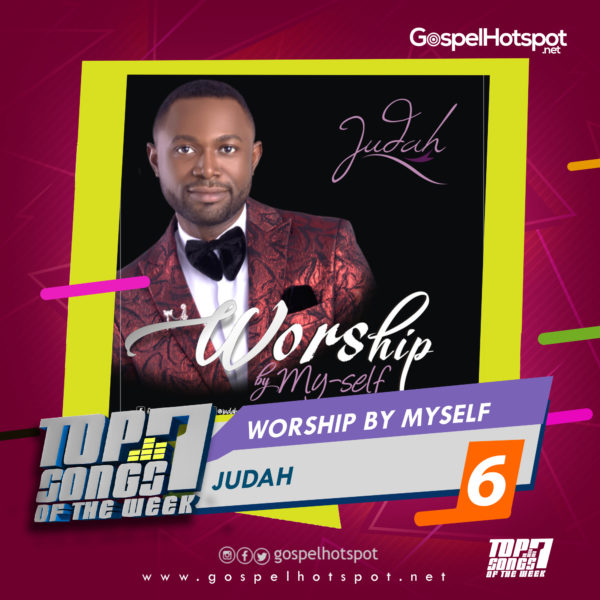 The song
 'Worship By Myself'
 was born solely by the inspiration of the Holy Spirit; God has used this 
song
 to revive dying spiritual emotions and has also brought healing by it. It reveals the role of every man in accepting to participate, personally and diligently, in rendering unreserved reverence and worship to God. It emphasizes the need for each one to reciprocate God's kindness. It's a refreshing sound in the ears of all men.
5. Chukwuma Favour – Kosi [There's None]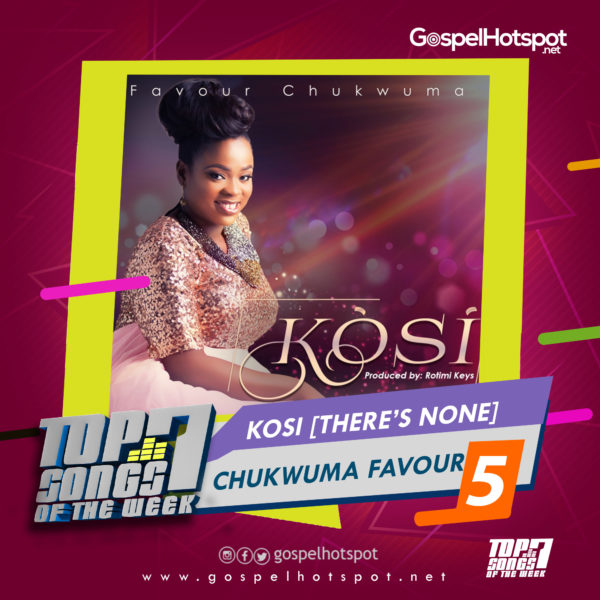 Gospel Music Minister, Singer, Songwriter 
Favour Chukwuma
 releases a brand new single titled "
Ko Si
", a 
Yoruba
 phrase which literally means "
There's None
" (being "There's No One Else) as a way of affirming God's irreplaceable and undeniable Existence and competence.
4. Abosede Oluwatoyin – Ancient Of Days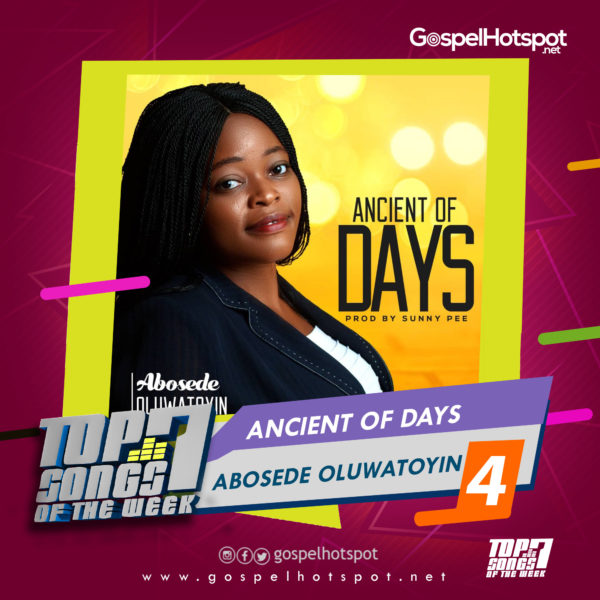 Gospel music minister 
"Abosede Oluwatoyin"
 releases her debut single titled 
"Ancient Of Days"
. This 
song
 expresses the unchangeable nature of God. Man will always change, but 
God
 remain constant.
3. Anthonia Ezeala – Yahweh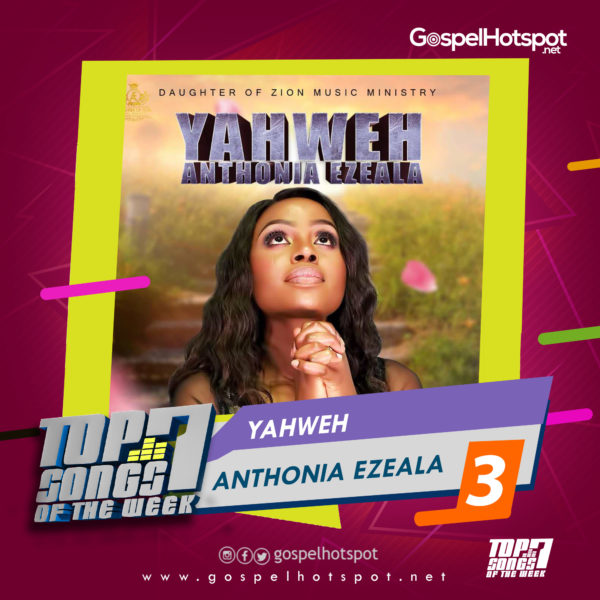 Nigerian UK-based 
gospel music
 Minister, prolific songwriter, motivational speaker, recording and performing artiste, 
Anthonia Ezeala
 also know as
 "Daughter Of Zion"
finally releases are much anticipated single titled
 "Yahweh"
.
2. Bee Cee Moh – Who Am I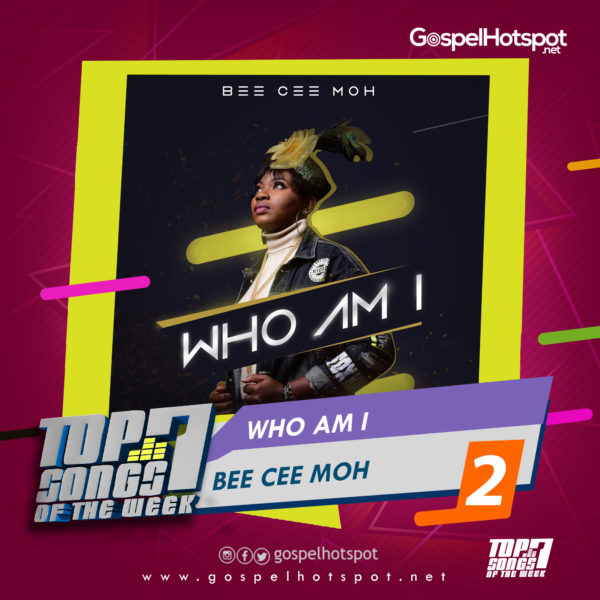 Macmomoh Music Artist, Versatile Songstress and Gospel Minister, 
Bee Cee Moh
 offers up "
Who Am I
," a rock-inspired track from her
 iTAGG Album
 for Free Download.
1. Aramide – I'm A Winner
Gospel singer, Aramide releases new single out of a 12-track Album titled "I'm A Winner".
I'm A Winner is an Highlife song that is released based on her conviction as a Christian and the real personality of her in Christ.
DOWNLOAD MP3
Did We Miss A Hit Song? Do you not agree with our listing? Add Your Voice, Leave Comments Below