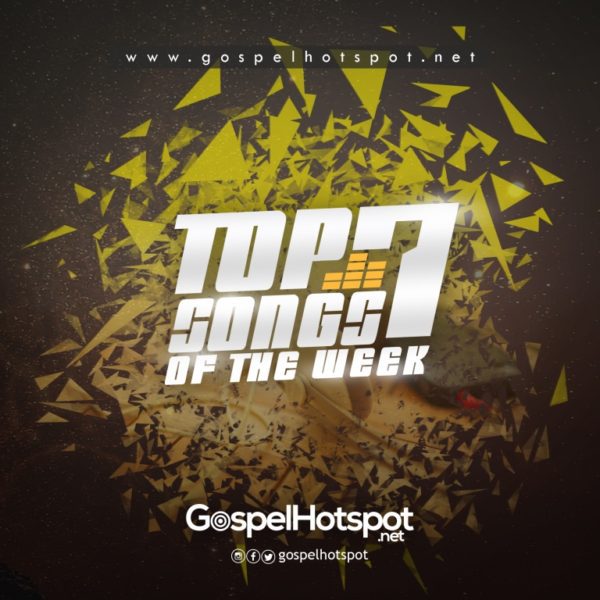 Top 7 Nigerian Gospel Songs Of The Week |1st Week Of October 2018
GospelHotspot.net's Top 7 songs is a list of the most sought-after gospel music in Nigeria during the week on our website.
This List Is Not Arranged In Order Of Popularity. Browse, Download, Listen, Enjoy And Like Our Facebook Page www.facebook.com/GospelHotspot
7. Bishop's Crew Ft. Samsong – I Remember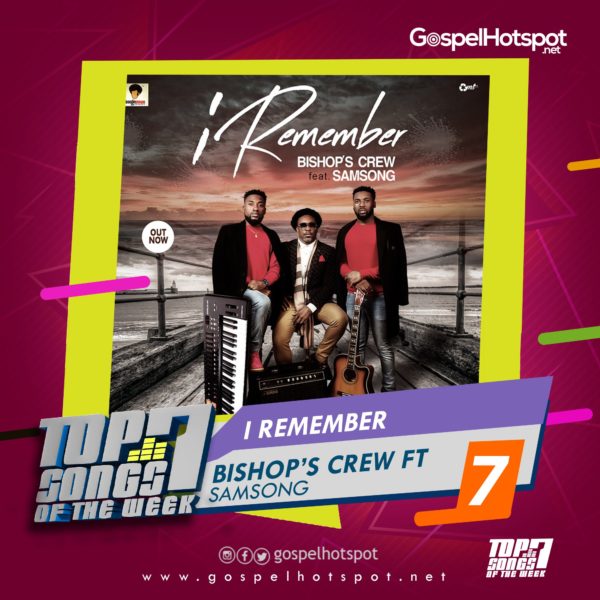 Sensational gospel music duo, the Bishop's Crew also known as "The Master's Men" who recently returned from a tour of the United States of America and Europe (Germany, Belgium, Netherlands and Greece) on a missionary assignment, have finally released the highly anticipated single titled, 'I Remember'.
Click 2 Get Audio
6. Assent Tweed Ft. Paul Sifa – Na Jesus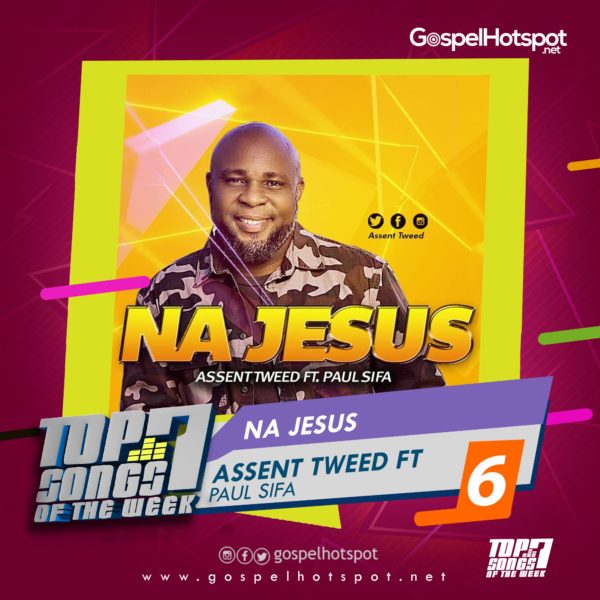 Assent Tweed, Multi Award Winning International Gospel psalmist, gifted songwriter, worship leader, pastor, speaker and multiple award-winning Gospel recording artiste whose music ministry has impacted the lives of many people globally, is officially out with a new Single "Na Jesus" featuring Paul Sifa, Kenya Artiste who is based in Atlanta Georgia.
Click 2 Get Audio
5. Yomi Olabisi – Tnx 'N' Trillions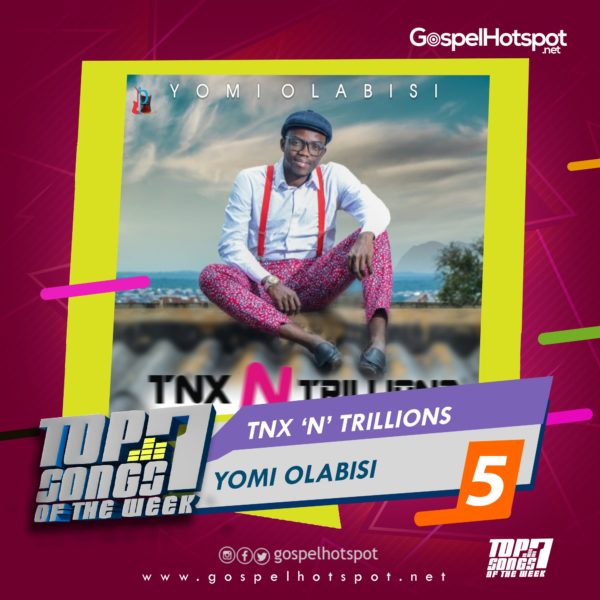 Nigerian gospel apala singer – Yomi Olabisi is here again with another special composition and melody titled "Tnx 'N' Trillions".
Click 2 Get Audio
4. One Naija – Dr Paul Ft Chris Morgan, Solomon Lange & More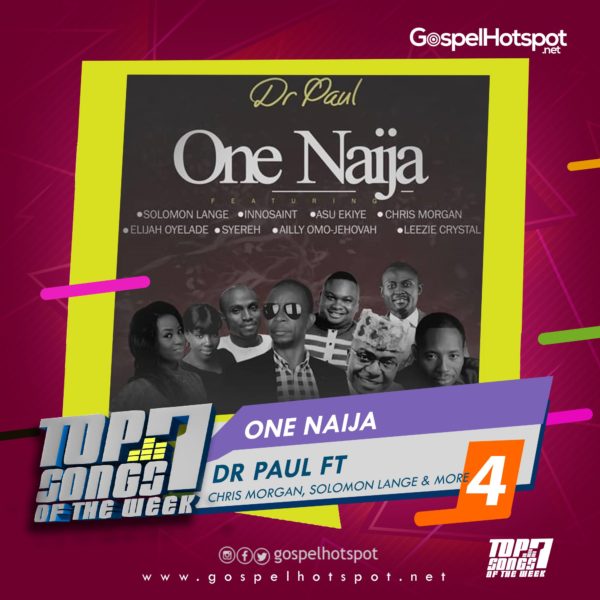 In celebration of Nigeria's 58th Independence Anniversary, Dr. Paul drops 'One Naija'featuring top notch Nigerian gospel artistes.
Click 2 Get Audio
3. Pat Amah – Amazing God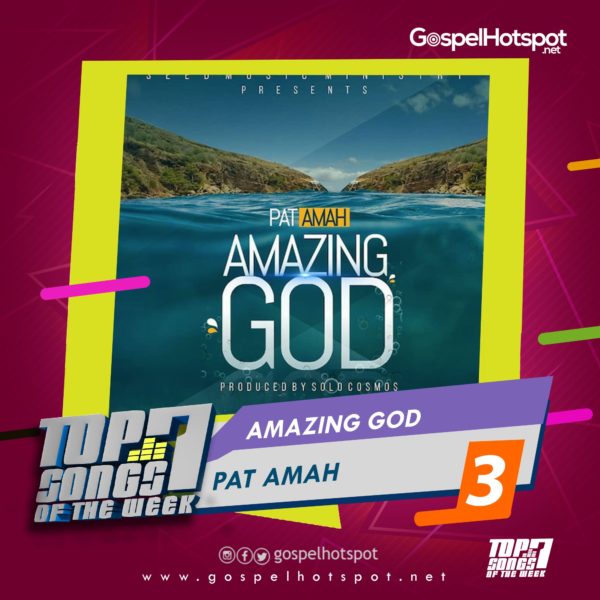 Patrick Amah also known as Pat-Amah is the founder of Seed Music Ministry. A ministry committed to the gospel of our Lord Jesus Christ and the worship of the Almighty God. He is back with the song "Amazing God", a song received in an atmosphere of deep worship.
Click 2 Get Audio
2. Naomi Classik – Quality Love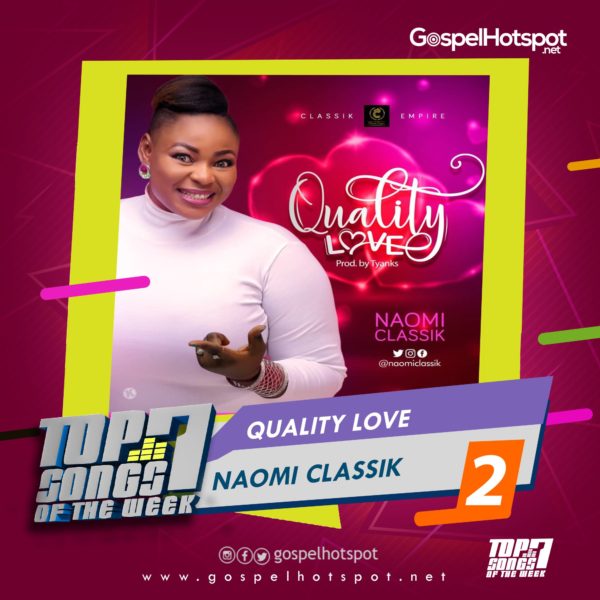 Undisputed Vocal Coach and Song Writer, Naomi Classik known for her spirit filled and life transforming music aimed at propagating the gospel after the success of All About Jesus Concert and launching of her debut album bless the world with 'Quality love'.
Click 2 Get Audio
1. Eben – Holy Ginger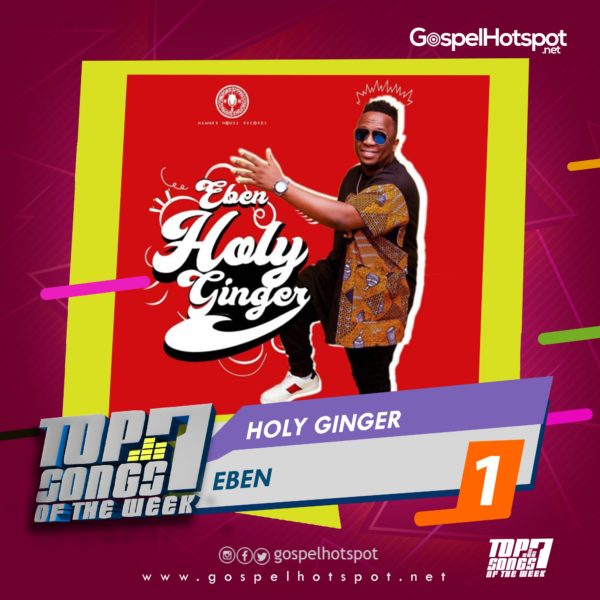 Just after releasing his last single collaboration with Jahdiel titled "Jesu Doh", award winning gospel artist and worship minister Eben is out with a brand new hit and it's "Holy Ginger".
Click 2 Get Audio
Did We Miss A Hit Song? Do you not agree with our listing? Add Your Voice, Leave Comments Below
CLICK HERE TO DOWNLOAD NEW GOSPEL SONGS