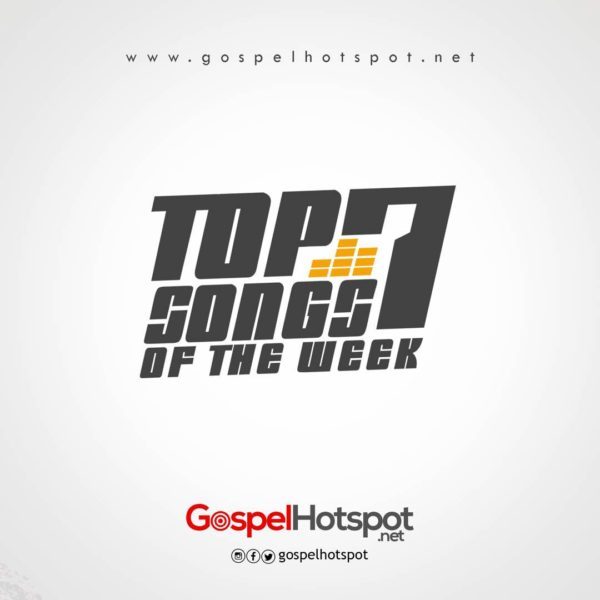 Top 7 Nigerian Gospel Songs Of The Week | 2nd Week Of June, 2019
GospelHotspot.net's Top 7 songs is a list of the most sought-after gospel music in Nigeria during the week on our website.
This List Is Not Arranged In Order Of Popularity. Browse, Download, Listen, Enjoy And Like Our Facebook Page www.facebook.com/GospelHotspot
7. John Mayor – Revival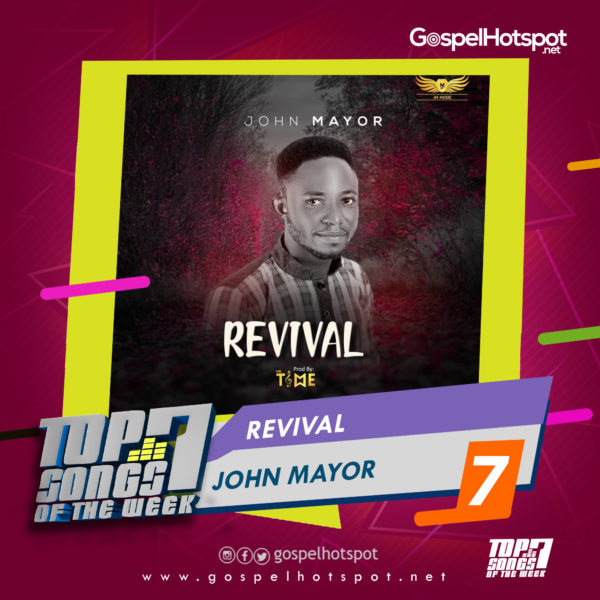 Nigerian recording artist, singer-songwriter and preacher of the gospel, John Mayor releases his much-awaited new single "Revival," produced by Mr. Time of Azuza Studios. 
DOWNLOAD MP3
6. Ebuka Ft. Amarachi – Ikem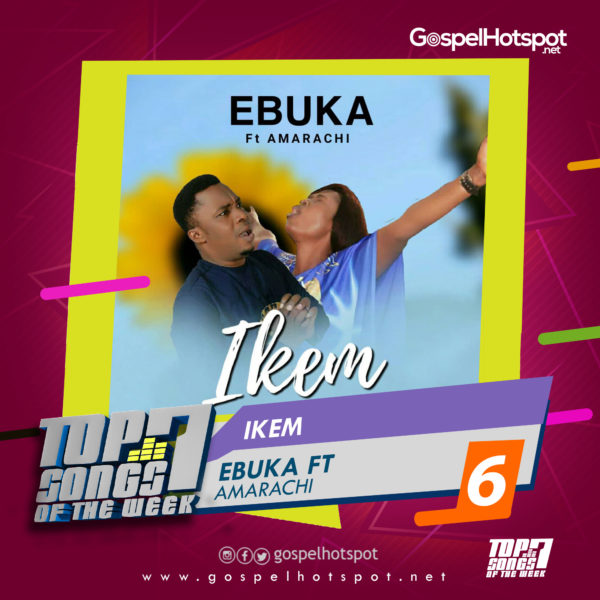 Chukwuebuka Nnebe popularly known as Ebuka is a fast-rising Nigerian gospel singer-songwriter, recording/performing artiste, and a producer.
DOWNLOAD MP3
5. Moses Bliss – Too Faithful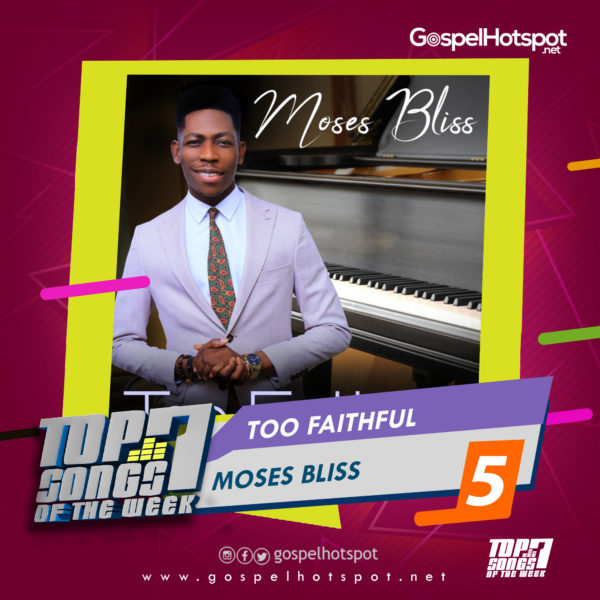 Moses Bliss is One of Nigeria's exceptional and sensational Gospel Music artist with a unique message, He just released a life changing and faith boosting brand new single titled: "Too Faithful".
DOWNLOAD MP3
4. Glowrie – Glory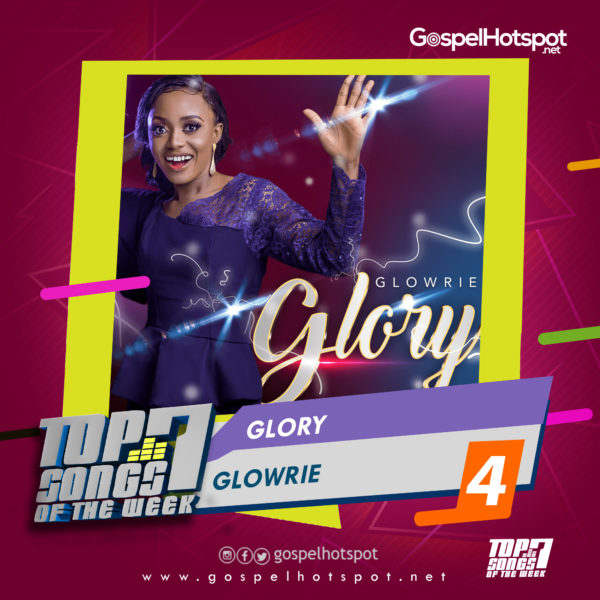 Gospel recording artiste, songwriter and music minister, Glowrie has released her eagerly anticipated single,"Glory."
DOWNLOAD MP3
3. Adabecks – Baba You Too Much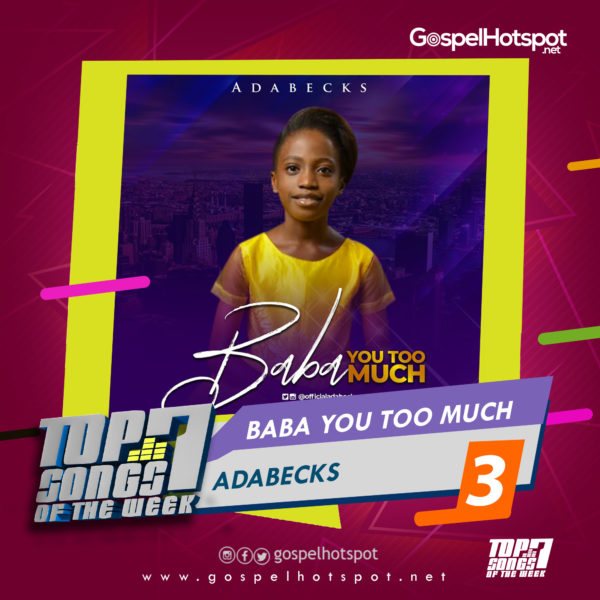 AdaBecks returns with a follow up single 'Baba You Too Much' to her previously released song 'Follow Me'.
AdaBecks is a 9 years old talented child whose singing potentials was discovered early by her parents at an early age of 3.
DOWNLOAD MP3
2. God Over Everything – Tolucci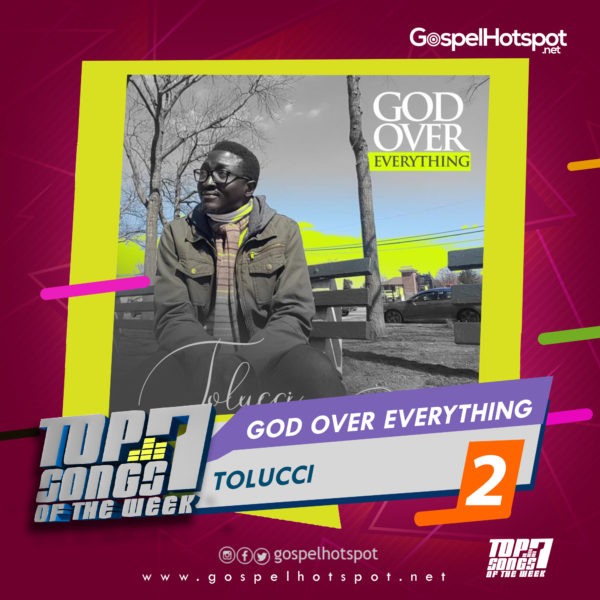 God Over Everything announces the Kingship and Dominion of God over Physical Territories and Situations.
This declaration is made from his understanding of Clouds and Atmospheres, drawing from a personal experience of having produced Citywide engagements for many years; the last 7 spent actively on THE MASS MOVEMENT outreaches.
DOWNLOAD MP3
1. Lara Alabi – Here I Am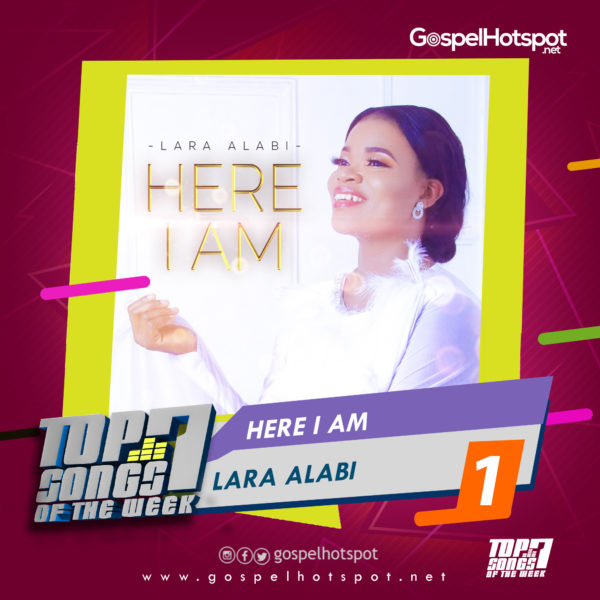 Talented Nigerian Gospel Songstress "Lara Alabi" finally releases her highly anticipated Song titled Here I Am.
DOWNLOAD MP3
Did We Miss A Hit Song? Do you not agree with our listing? Add Your Voice, Leave Comments Below