Top 7 Nigerian Gospel Songs Of The Week | 2nd Week Of October 2018
GospelHotspot.net's Top 7 songs is a list of the most sought-after gospel music in Nigeria during the week on our website.
This List Is Not Arranged In Order Of Popularity. Browse, Download, Listen, Enjoy And Like Our Facebook Page www.facebook.com/GospelHotspot
7. Progress Effiong Ft. Favour – iBagha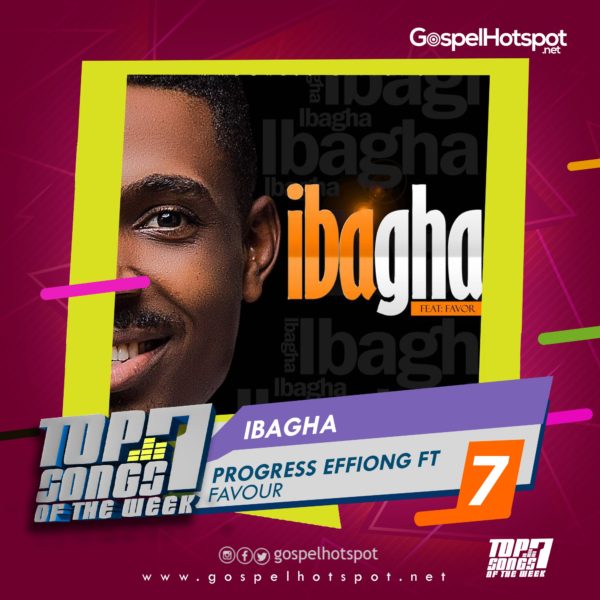 Progress Effiong, a Nigerian prolific song writer, passionate singer, music producer par excellence whom we might simply just call "hit maker," and performing artiste drops another great song titled iBagha featuring Favor which elaborately means THERE IS NOBODY LIKE GOD.
Click 2 Get Audio
6. Only Jesus – Dare Akinyemi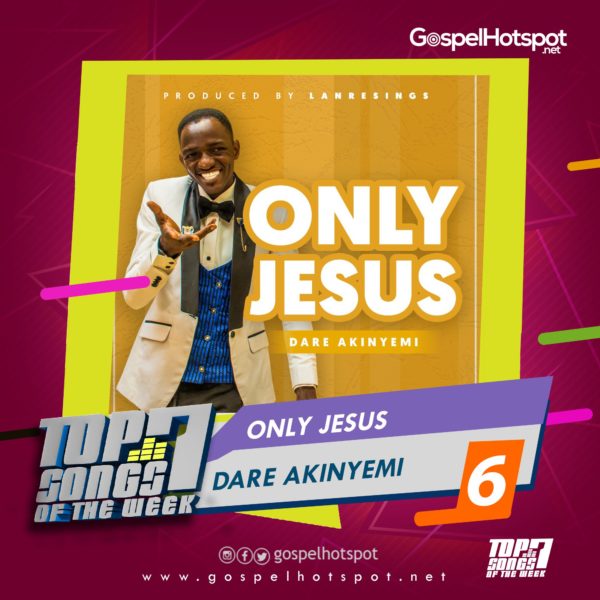 Dare Akinyemi, renown Nigerian Gospel Minister, delivers a soothing sound with his latest track titled Only Jesus produced by Lanre sings.
Click 2 Get Audio
5. Tolucci & MASSquad – Jesus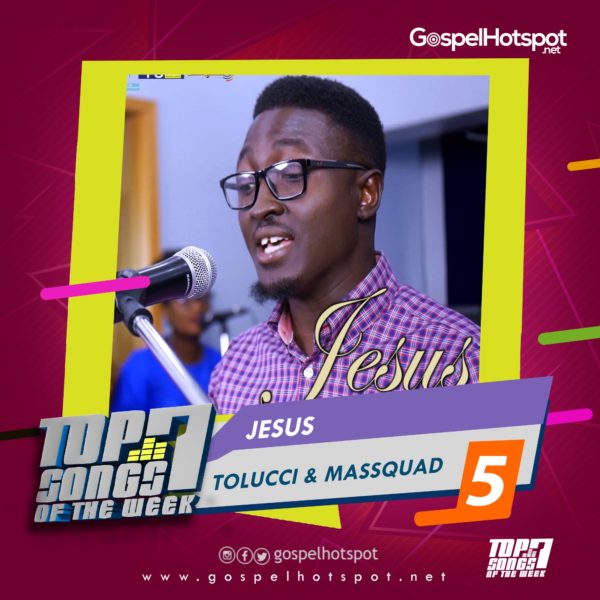 Tolucci and the MASSquad releases a new visual and single titled "Jesus" .
Jesus was recorded live with my Music Ministry Team – MASSquad and with this we commence the formal preparations  & Scriptures).for my Annual Concert Tour – MASS (Music According To The Streets
Click 2 Get Audio
4. Jerry K – My Best Friend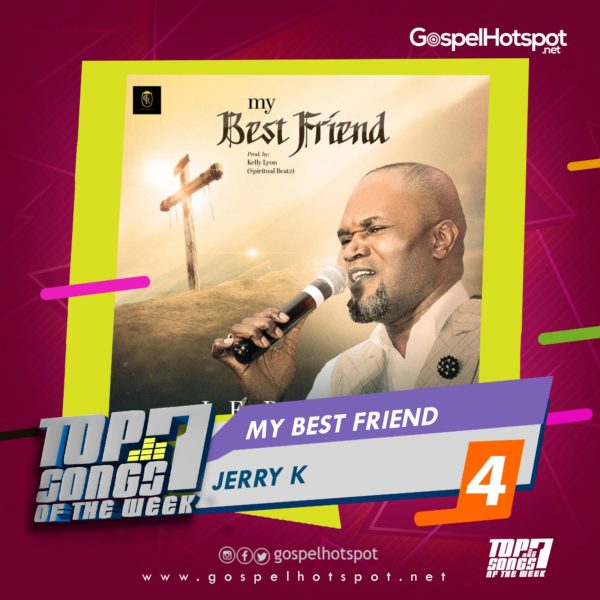 "Jesus is the best friend that sticks closer than a brother."
A brand new love song to a loving Jesus, by the "Air I Breathe" crooner Jerry K.
Click 2 Get Audio
3. Kay Wonder – Breakthrough High Praise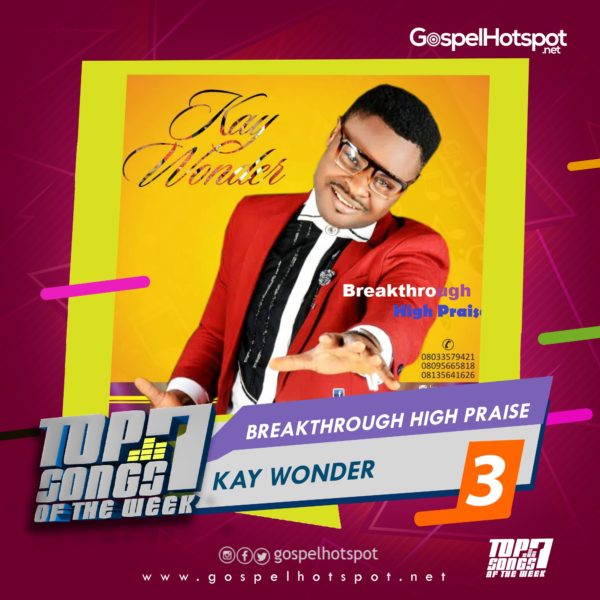 Kay Wonder the anointed and energetic praise worship leader takes us on a different journey with this Hot Praise medley titled 'Breakthrough High Praise', this is a song for every season, breakthrough high praise is a dynamic and uplifting piece to start your day with rejoicing.
Click 2 Get Audio
2. Prince Dayo – Matchless God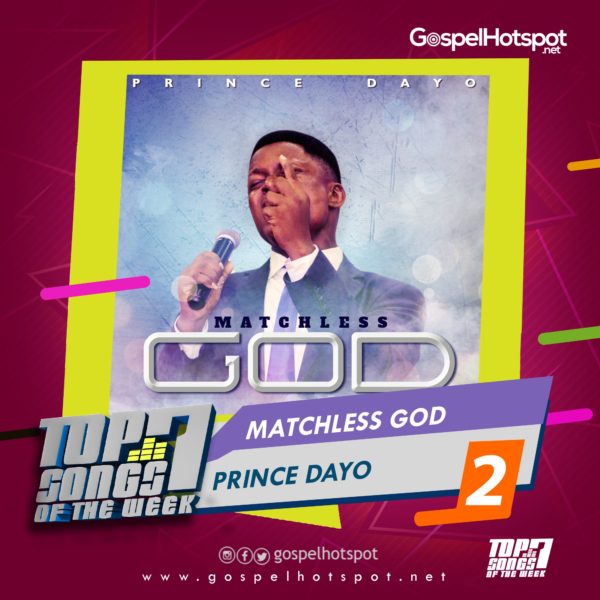 Prince Dayo over the years is known to be a passionate, sensational Music minister, a Music Director, Instrumentalist and profound Praise/Worship leader.
Click 2 Get Audio
1. Dunsin Oyekan – Song Of Angels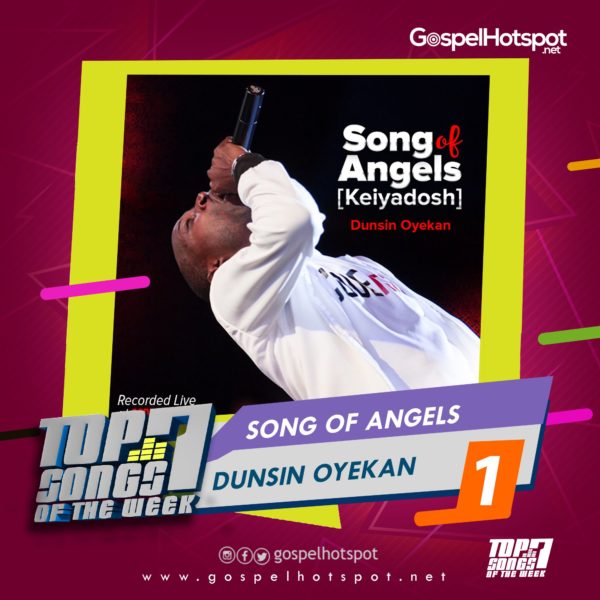 Dunsin Oyekan releases  ground-breaking venerate song titled 'Song Of Angels [Kei Yadosh]',  recorded live at his Code Red 7 concert.
Click 2 Get Audio
Did We Miss A Hit Song? Do you not agree with our listing? Add Your Voice, Leave Comments Below
CLICK HERE TO DOWNLOAD NEW GOSPEL SONGS