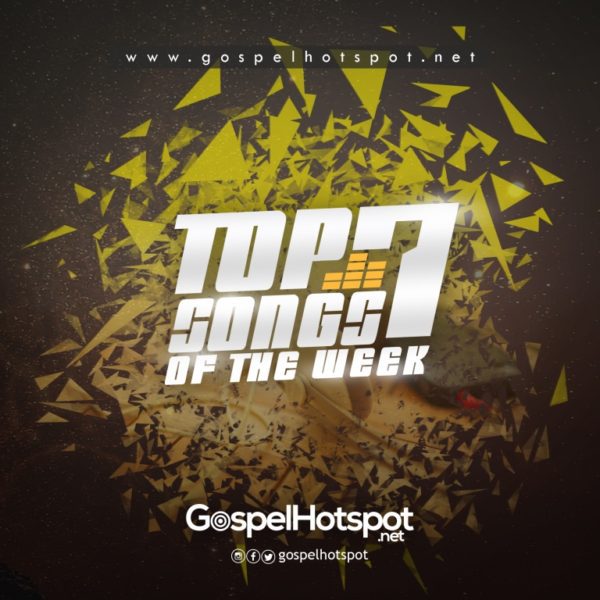 Top 7 Gospel Songs Of The Week brought to you by Gospelhotspot.net shares the in depth passion of thrill, inspiration, groove, rhythm and best of all Gospel songs across all genre every week by popular and upcoming Gospel artistes.
Here are the newest breathtaking Gospel songs on our playlist for the second week in the month of October.
7. Tayo Christian – Yabo Mai Zurfi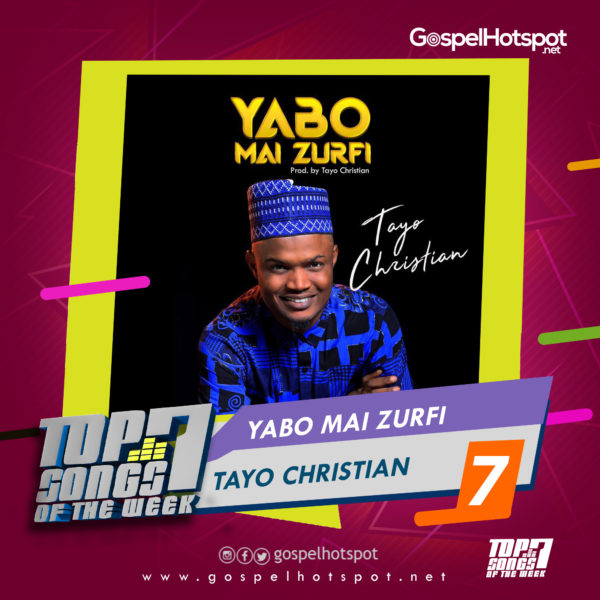 Tayo Christian a producer and an award winning sensational soul lifting singer after releasing his hit song "Ihunaya" which featured the legendary singer Samsong comes with this brand new worship song titled "Yabo Mai Zurfi".
6. Israel De Minstrel – I'll Testify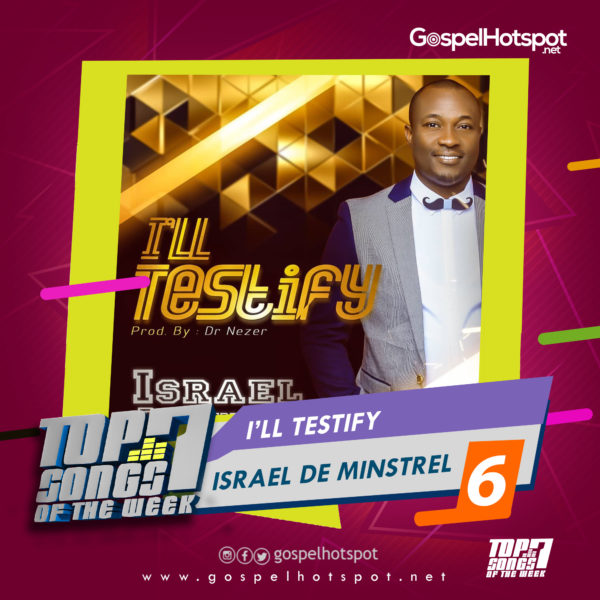 Dynamic and anointed Nigerian Gospel music minister, Israel De Minstrel is out again with his 3rd much anticipated single release – 'I'll Testify.'
5. UC Godswill – Desperate [Cover]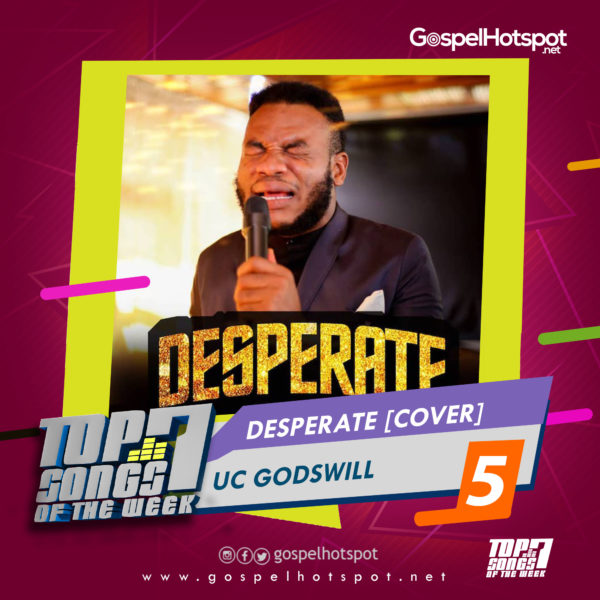 Gospel minstrel, UC Godswill releases his cover for "Desperate" originally written and performed by Gift Christopher Uchechukwu (GUC) and produced by E-Great.
4. Monica Ogah – Over Again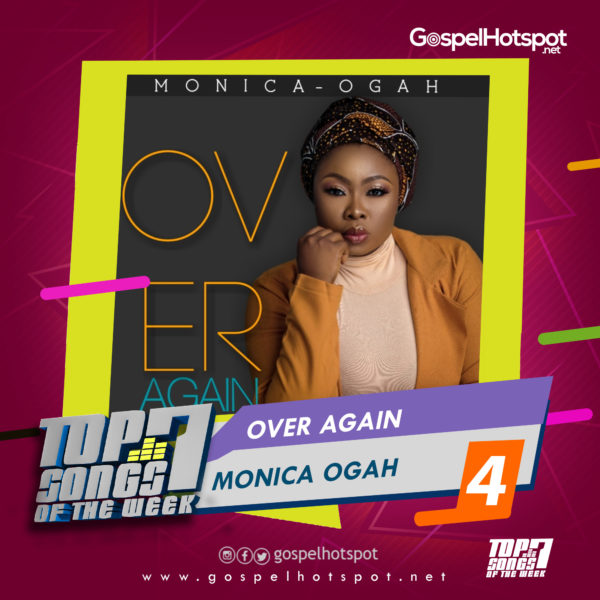 Recall that Monica Ogah dropped her first gospel single "The Reason" earlier this year? Well, here's another spirit filled and  soul lifting song from The  MTN Project Fame Season 4 winner and she tittles this one "Over Again" produced by Zeg. Mix and Mastered by TK.
3. Oluwatoyin – Covenant Keeper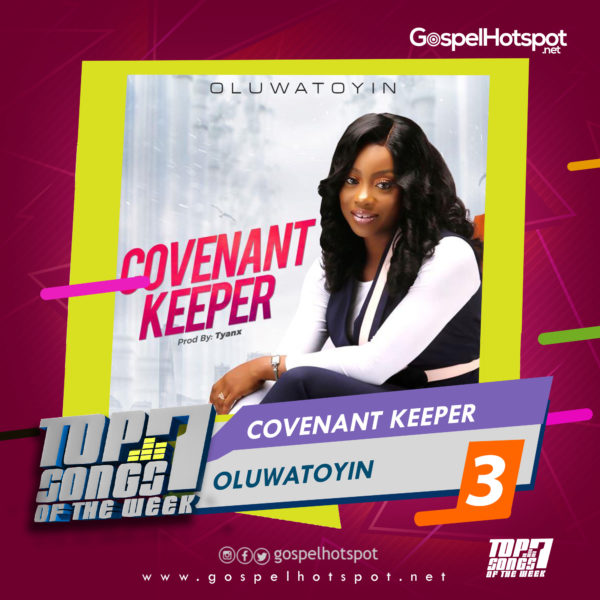 Nigerian recording artiste with a first  appearance in the Gospel music industry, Oluwatoyin Odusanya releases debut single titled  'Covenant-Keeper' which is Co-written by A'dam Spaghetti.
2. Thobbie – My Praise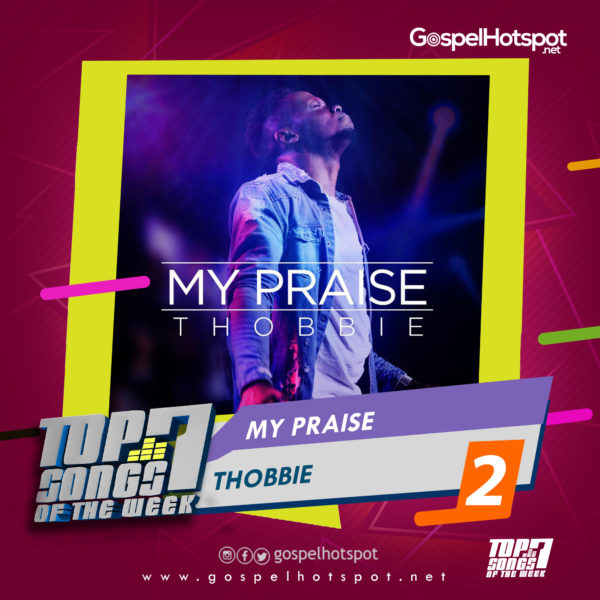 Hot off the heels of his newly released project 'Lifted,' US Based Nigerian worship leader, Singer-songwriter Thobbie offers up heart-warming single "My Praise" – the 3rd track on the new album lauded by his fans.
1. Tim Godfrey Ft. Israel Houghton – Toya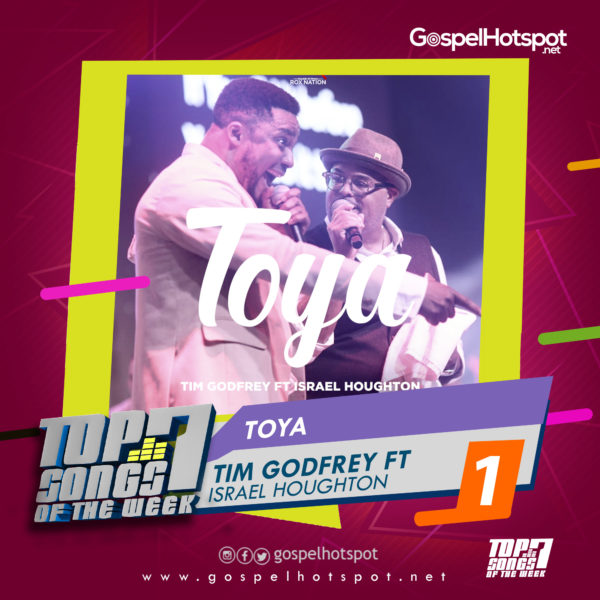 After the release of the world's anthem "Nara", The Fearless General; Dr. Tim Godfrey who is undeniably one of Africa's most sought after Music Ministers, is set to give the world a new sound.
"Toya" which features the Multiple Grammy Award Winning Music Maestro Israel Houghton was recorded live at the Fearless Rebirth Concert in Eko Hotels and Suites.
Did We Miss A Hit Song? Do you not agree with our listing? Add Your Voice, Leave Comments Below