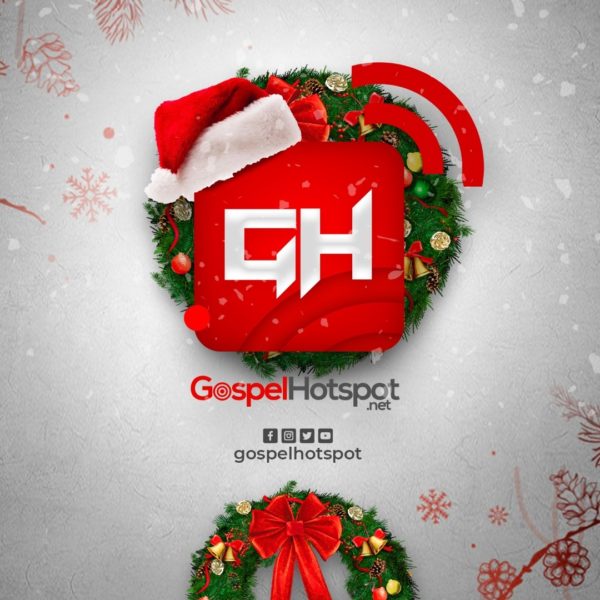 Top 7 Nigerian Gospel Songs Of The Week | 3rd & 4th Week Of December 2018
GospelHotspot.net's Top 7 songs is a list of the most sought-after gospel music in Nigeria during the week on our website.
This List Is Not Arranged In Order Of Popularity. Browse, Download, Listen, Enjoy And Like Our Facebook Page www.facebook.com/GospelHotspot
7. Preye Orok – Speechless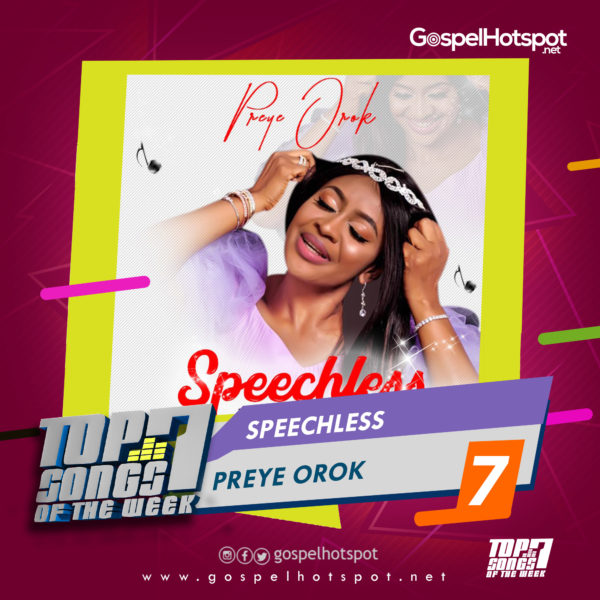 Music Minister Preye Orok releases another powerful song titled "Speechless" to mark her birthday. The new single is an affirmation that the things God does leaves us speechless.
6. Khati – I Will Worship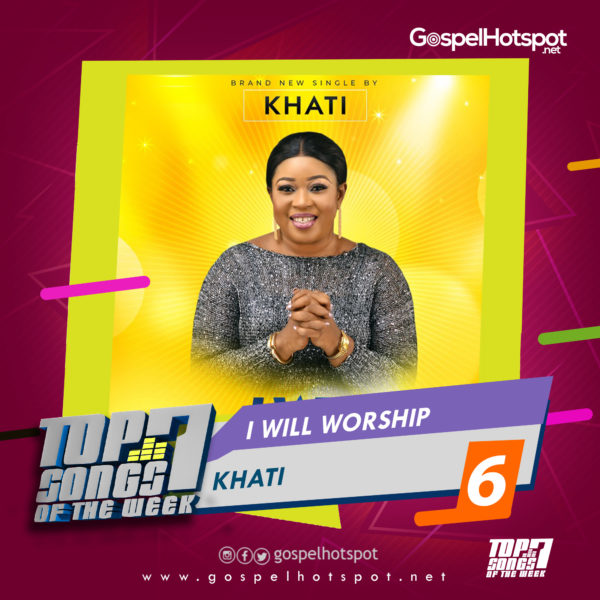 Gospel music minister and recording artiste, Khati has released a brand new single titled "I Will Worship" following the successful release of her debut single, "I Give Thanks" in April 2018.
Click 2 Get Audio
5. Bunmi Akinnaanu Adeoye – Ogo F'oruko Re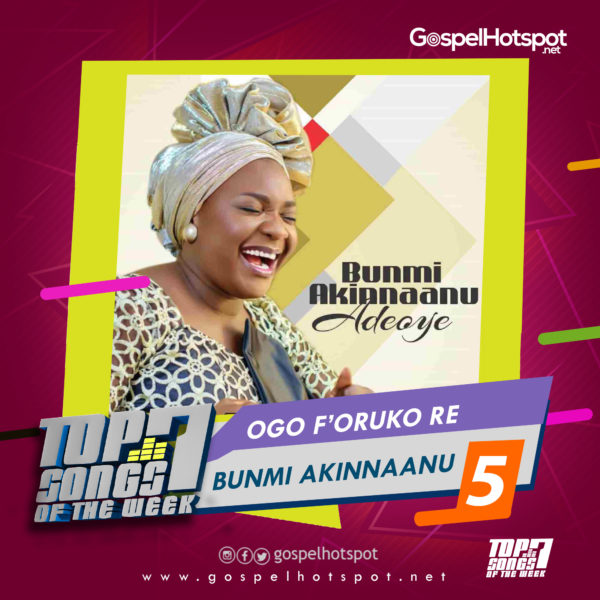 Bunmi also released "Ogo F'oruko Re" (Track 2 on EP) for free download. The song ascribes all glory to the name of our God, the one who holds the whole universe in his hands.
Click 2 Get Audio
4. Yemy Praize Ft. Mike Abdul – Iyin Ye O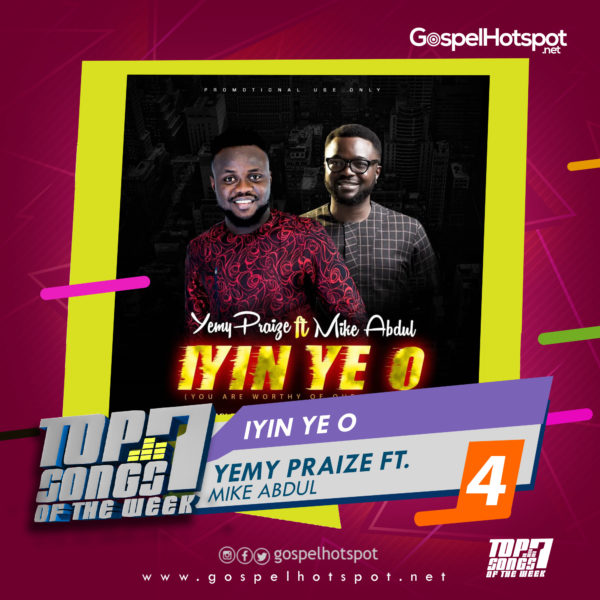 Multi-talented gospel artist, Yemy Praize comes through with the song everyone should be listening to this season.
Click 2 Get Audio
3. My Season – Mike Abdul + A'dam + Monique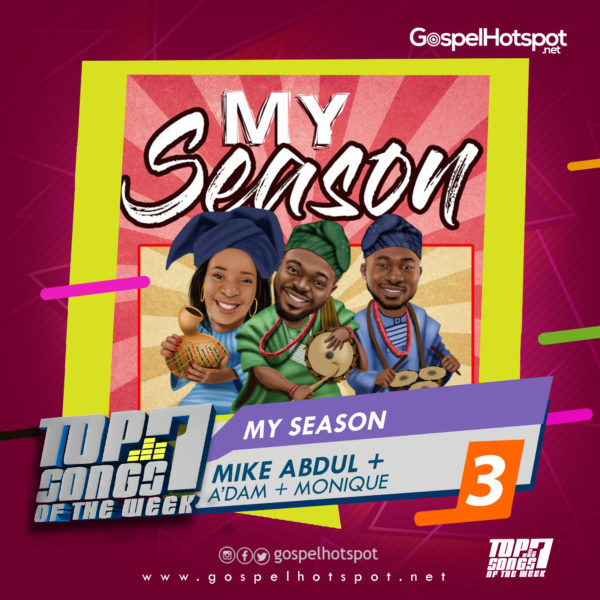 While we are still savoring the delight that came with "30 Billion Halleluyah Remix", the trio of MoniQue, A'dam, and Mike Abdul known in music circles as Team Spaghetti throws the spotlight on another brand new hit single during the advent season tilted "My Season".
Click 2 Get Audio
2. Dr. Paul Enenche – Thank You Lord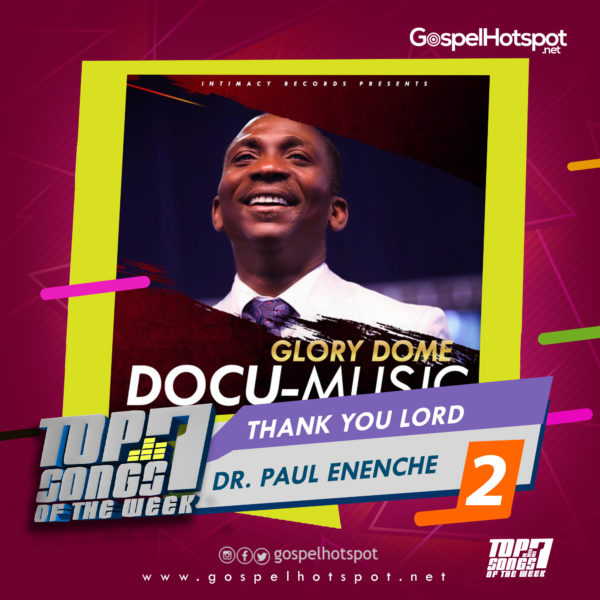 In this season of thanksgiving, Dr. Pastor Paul Enenche is out with a new music titled "Thank You Lord". Which is an appreciation of God for the newly dedicated Glory Dome.
Click 2 Get Audio
1. Frank Edwards – In Love With You
Nigerian contemporary Christian singer-songwriter and recording artist, Frank Ugochukwu Edwards, popularly known as Frank Edwards, has all reasons to be grateful to God from January to December.
Click 2 Get Audio
Did We Miss A Hit Song? Do you not agree with our listing? Add Your Voice, Leave Comments Below