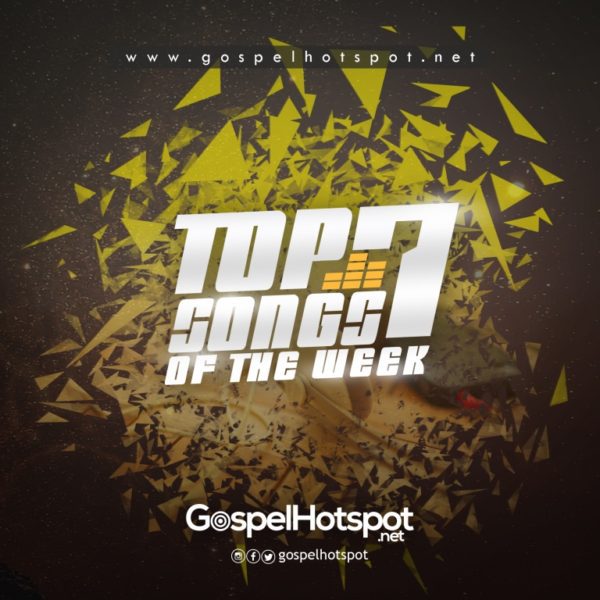 Top 7 Nigerian Gospel Songs Of The Week | 3rd Week Of April, 2019
GospelHotspot.net's Top 7 songs is a list of the most sought-after gospel music in Nigeria during the week on our website.
This List Is Not Arranged In Order Of Popularity. Browse, Download, Listen, Enjoy And Like Our Facebook Page www.facebook.com/GospelHotspot
7. Laura Abios – Risen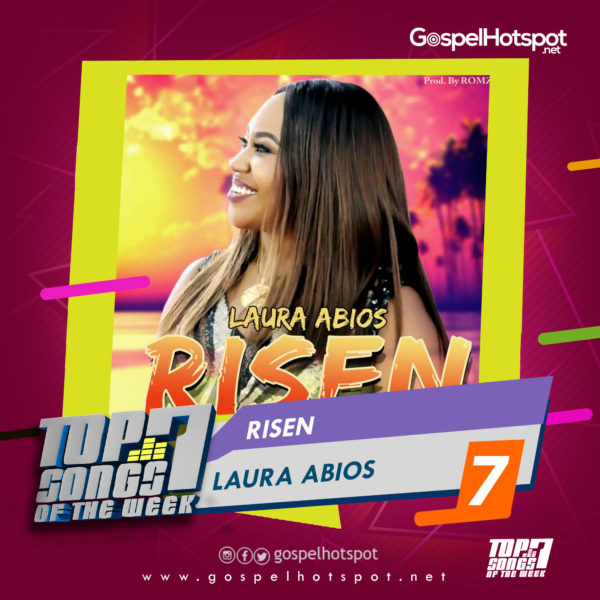 Celebrate the Benefits of His Resurrection with this Hit Single 'Risen' by Laura Abios. He is Risen and He is Alive, Likewise nothing can hold you down, Your Destiny must come Alive.
6. Oluchi – Ódé [He Has Come]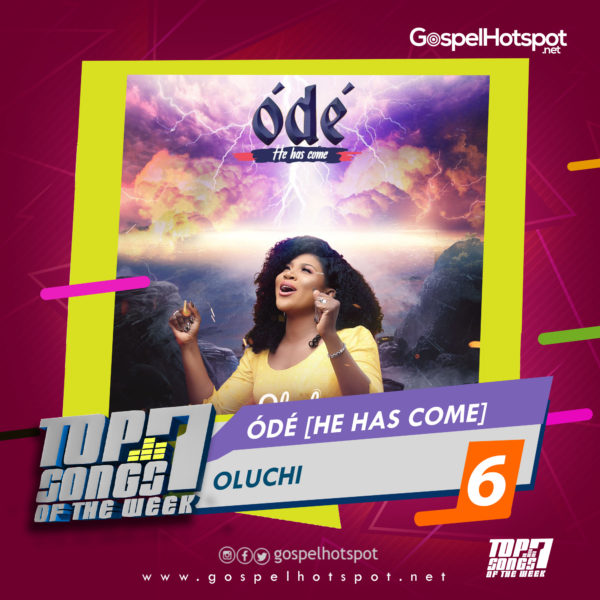 Ódé  will soothe and move you to worship!  Amazing Songwriter and Gospel artiste, Oluchi Onwuteaka steps out with this soul lifting song, "Ódé". 
5. Kylie Bokolo – Holy God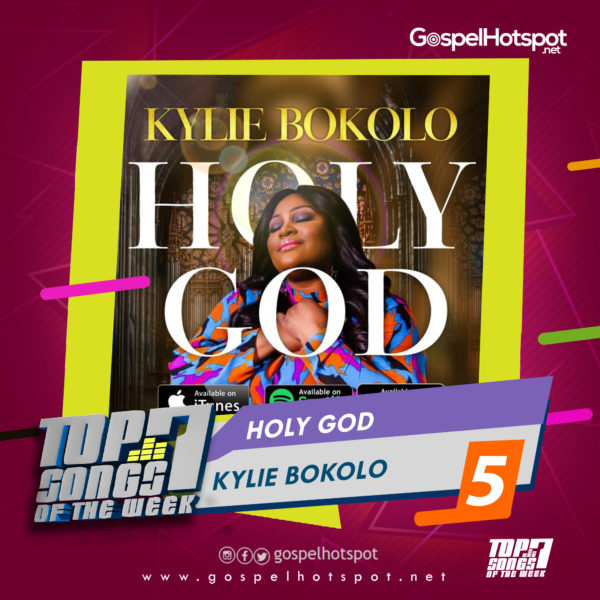 UK-based Singer, Songwriter and Recording Artist, Kylie Bokolo releases her first single of the year titled "Holy God" with a beautiful official music video to go with it.
4. Psalmos x Tope Alabi – Kos'Oba Bi Re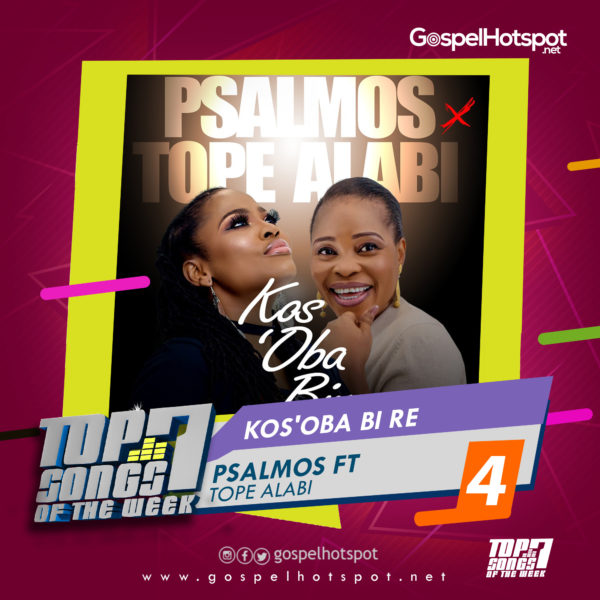 Sensational minstrel and vocal powerhouse, Psalmos is out with a brand new single titled "Kos'Oba Bi Re"  which means "There's No King like You" and she features veteran Nigerian gospel songstress, Tope Alabi.
3. Monique – Timeless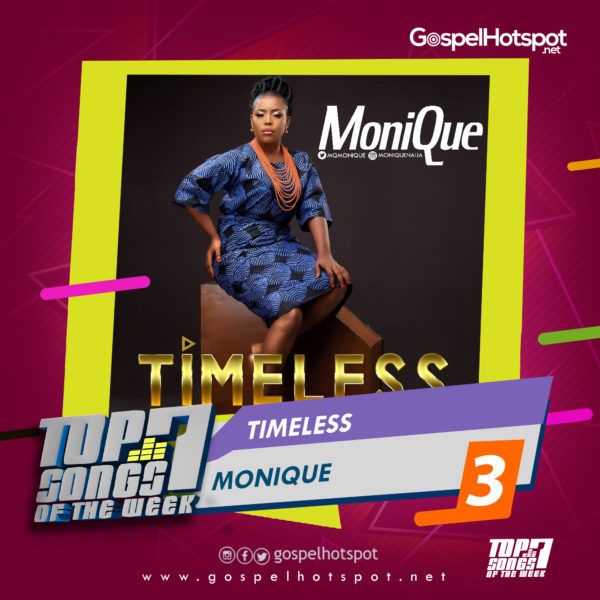 Gospel music sensation and Spaghetti Records artiste Monique is back with "Timeless."
"Timeless" mixes Classical instrumentation with Tropical sound in an attempt to capture the thematic significance of the song,  both with the vocal and otherwise.
2. Tim Godfrey Ft. IBK – Victory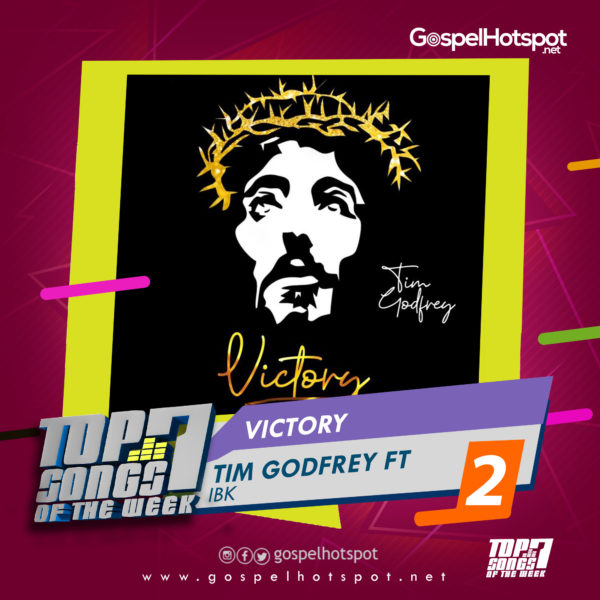 Sensational gospel singer Tim Godfrey has made a powerful 2019 debut with a kingdom tune titled 'Victory'.
This will be his first single release this year even though he's been featured on quite a number of chart topping singles including Onaga by the multiple stellar award winning international artist J.J Hairston.
1. Mercy Chinwo – Oh Jesus
The new single "Oh Jesus" by Mercy Chinwo emphasizes the reason for the season. The love and the sacrifice that birthed the ultimate salvation for mankind.
Did We Miss A Hit Song? Do you not agree with our listing? Add Your Voice, Leave Comments Below
CLICK HERE TO DOWNLOAD NEW GOSPEL SONGS