Top 7 Nigerian Gospel Songs Of The Week | 3rd Week Of June, 2019
GospelHotspot.net's Top 7 songs is a list of the most sought-after gospel music in Nigeria during the week on our website.
This List Is Not Arranged In Order Of Popularity. Browse, Download, Listen, Enjoy And Like Our Facebook Page www.facebook.com/GospelHotspot
7. Purist Ogboi – Safe In Your Arms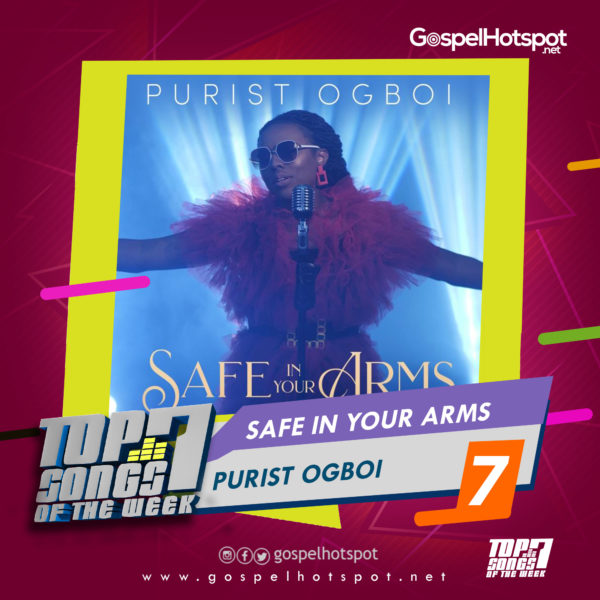 Safe In Your Arms is a contemporary gospel song written and performed by Multi Award Winning Purist Ogboi. It's a beautiful worship song which expresses intimacy with God, safety in His loving arms.
DOWNLOAD MP3
6. Pastor Ifeoma Eze – Let Your Fire Burn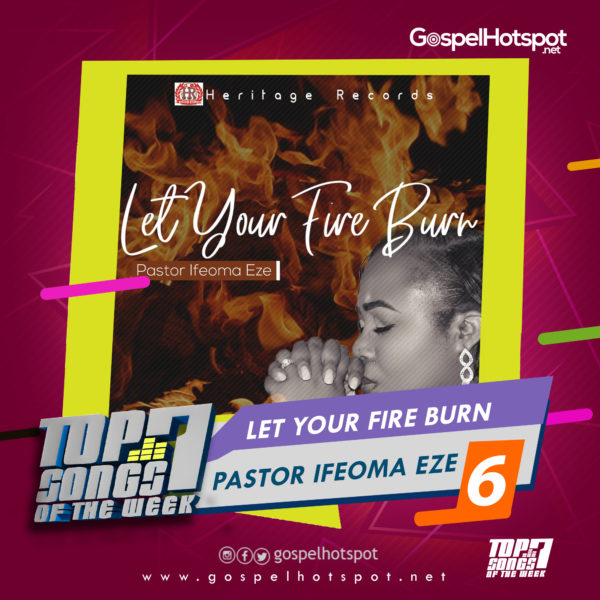 Amazing Pastor and Gospel Music Minister, Pastor Ifeoma Eze drops an intriguing and highly anointed worship prayer song titled: "Let Your Fire Burn" along side a live recorded music video.
DOWNLOAD MP3
5. Esther Igbekele – His Praise [Ipokipo]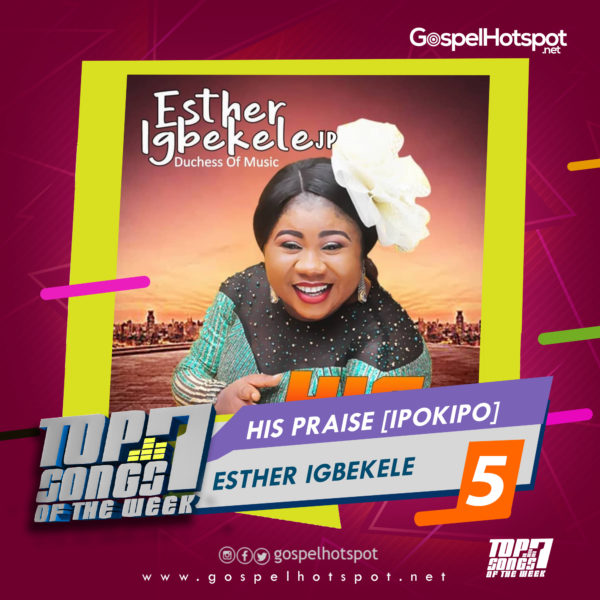 Notable and indigenous female gospel musician, Esther Igbekele emancipates latest single alongside its visuals titled "His Praise".
His Praise is a song which is sung in the traditional Yoruba Language of melodious Highlife tempo.
DOWNLOAD MP3
4. UC Godswil – My Essense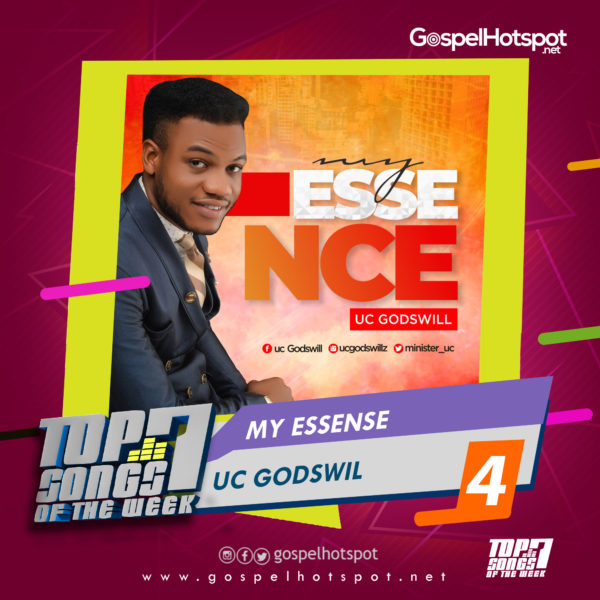 Nigeria gospel music minister and pastor, UC Godswill, offers a brand new track tagged "My Essense."
Minister UC shares that "My Essence" is a song that creates an awesome atmosphere of worship and supplication to God.
DOWNLOAD MP3
3. Tosin Oyelakin – Praise Him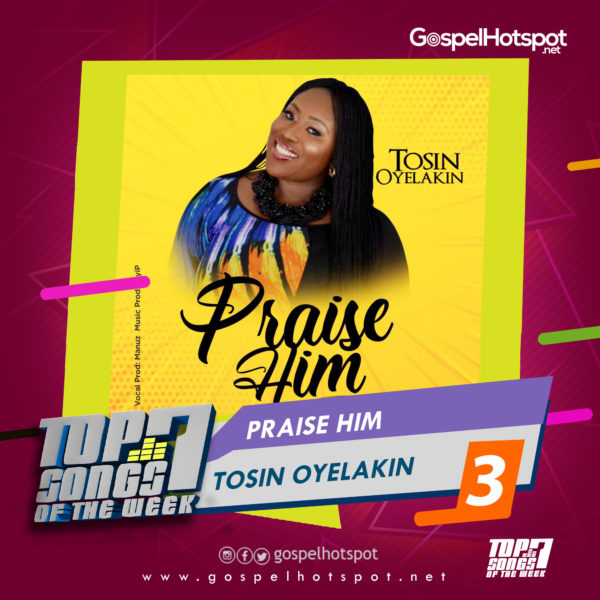 Get ready to 'Rock' (pun intended) to Tosin's latest single release from her album, My Offering, My Everything. This one is called "Praise Him."
DOWNLOAD MP3
2. Samkaris – Holy Spirit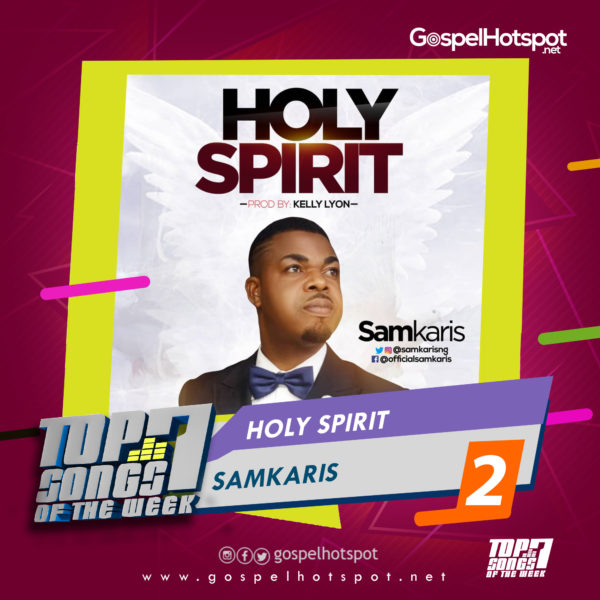 Following the successful release of his 2018 single, "Lift Your Hands" which featured vocal powerhouse, Ayo Vincent, music minister, Samkaris returns with another single titled "Holy Spirit" produced by award-winning Kelly Lyon.
DOWNLOAD MP3
1. Solomon Lange – Dogara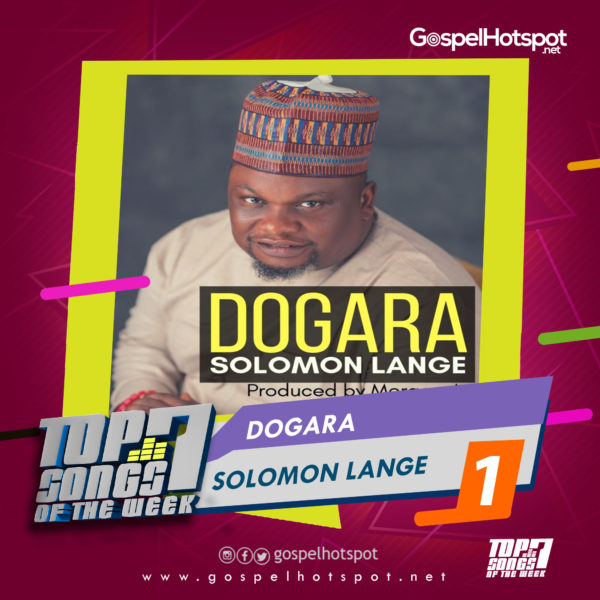 Renowned Nigerian Gospel Music Minister, Solomon Lange has released the long awaited single 'Dogara'. 
DOWNLOAD MP3
Did We Miss A Hit Song? Do you not agree with our listing? Add Your Voice, Leave Comments Below