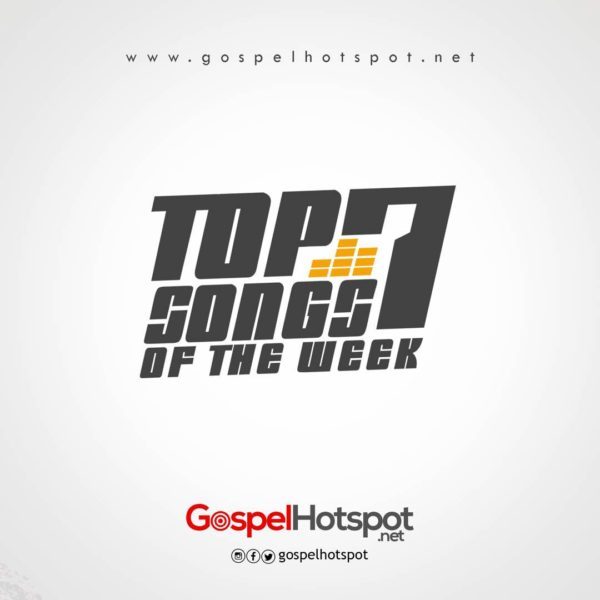 Top 7 Gospel Songs Of The Week brought to you by Gospelhotspot.net shares the in depth passion of thrill, inspiration, groove, rhythm and best of all Gospel songs across all genre every week by popular and upcoming Gospel artistes.
Here are the newest breathtaking Gospel songs on our playlist for the third week in the month of October.
7. Oluwatoyin – Covenant Keeper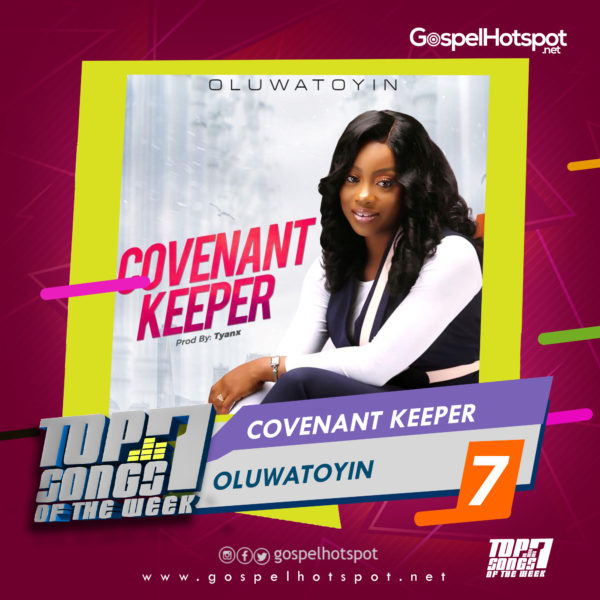 Nigerian recording artiste with a first  appearance in the Gospel music industry, Oluwatoyin Odusanya releases debut single titled  'Covenant-Keeper' which is Co-written by A'dam Spaghetti.
6. Yadah – Beyond Me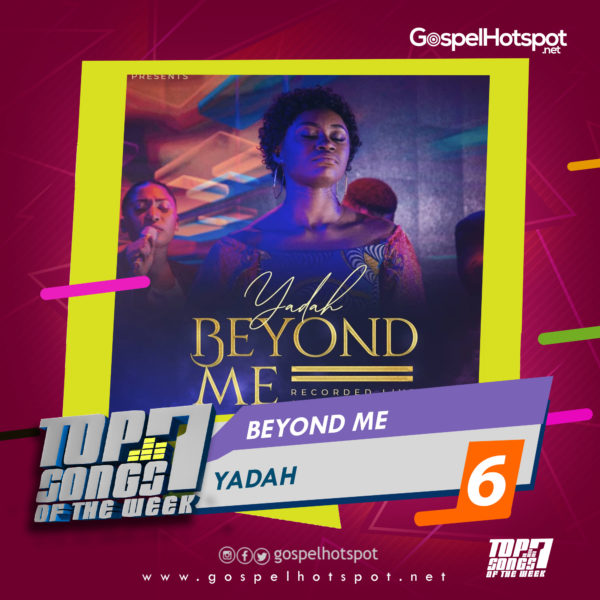 Gospel singer and song writer Yadah , 'the voice of Jesus to nations' is back with another gospel tune titled 'Beyond Me'. This song is coming after the hit 'Free Of Charge' and other great songs.
Beyond Me talks about the love of the father, poured out regardless of the state we were in. Talks about mercy undeserved, righteousness as God covers us from the shame and guilt of our sins with the lamb (His son Jesus Christ).
5. Pat Uwaje King – God Of Wonders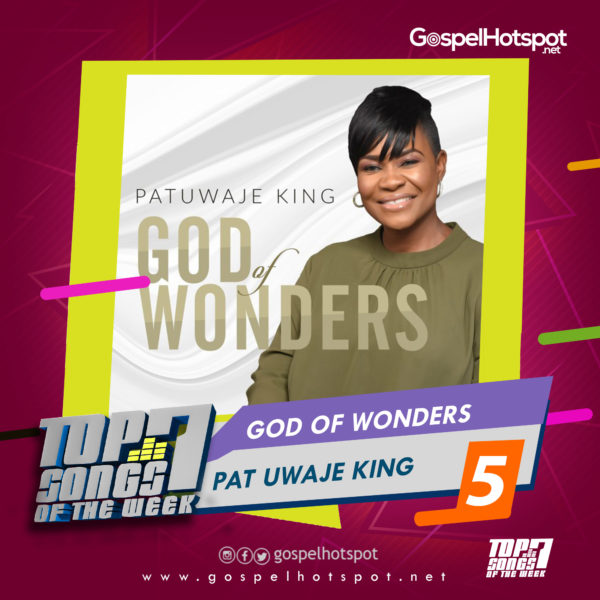 Gospel Artist, Pat Uwaje releases another single, – "God Of Wonders" from her forthcoming sophomore album as an offering to God.
Speaking about the song, Pat Uwaje King shares: "What a wonderful God we serve! Full of wonders and glorious in splendour! This new song, God Of Wonders, another single from our soon to be released sophomore album, was intended to capture as much as a tiny fraction of the awesomeness of God"
4. Funmi Ojeyemi – Greatest God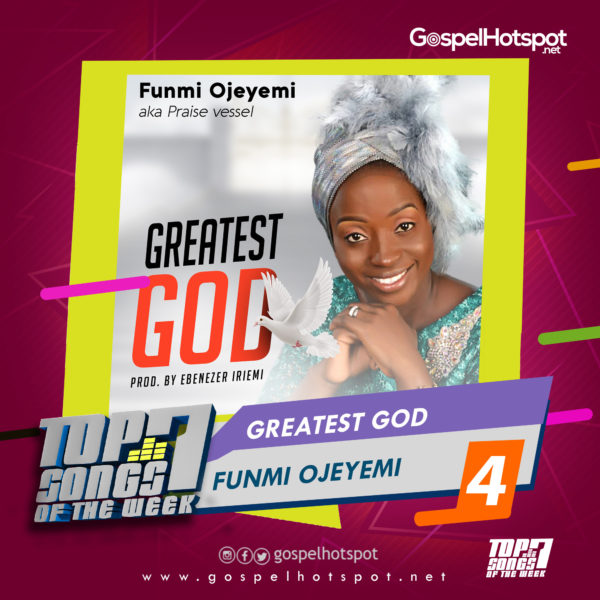 Gospel singer, Funmi Dorcas Ojeyemi widely known as 'Praise Vessel' releases latest single  — "Greatest God".
This is a song that speaks of the Greatness of God and how Powerful He is, inspired by the well-known scripture of the Bible:
"Praise ye the lord. Praise God in his sanctuary: praise him in the firmament of his power. Praise him for his mighty acts, praise him according to his excellent Greatness". — Psalm 150
3. Alagbada Ina – Johnson Suleman Ft. Lizzy Suleman & Marvel Joks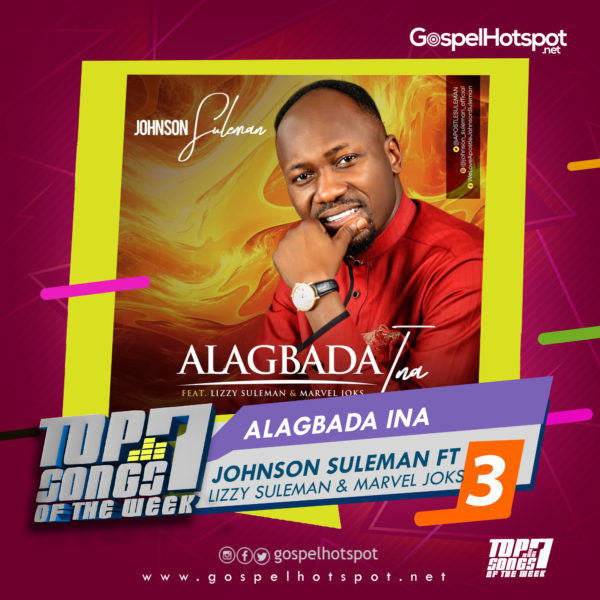 The prestigious leader of Omega Fire Ministries, Apostle Johnson Suleman releases new hit single and it's official video titled "Alagbada Ina".
In the song he features his wife, Dr Lizzy Johnson Suleman and Award-winning international Gospel music minister, Marvel Joks who was the first National Music leader of Omega Fire Ministries.
2. Tim Godfrey Ft. Israel Houghton – Toya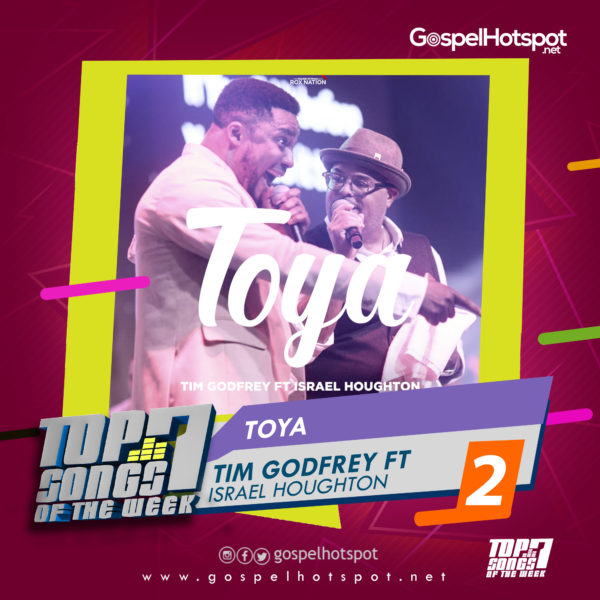 After the release of the world's anthem "Nara", The Fearless General; Dr. Tim Godfrey who is undeniably one of Africa's most sought after Music Ministers, is set to give the world a new sound.
"Toya" which features the Multiple Grammy Award Winning Music Maestro Israel Houghton was recorded live at the Fearless Rebirth Concert in Eko Hotels and Suites.
1. Dunsin Oyekan – Breathe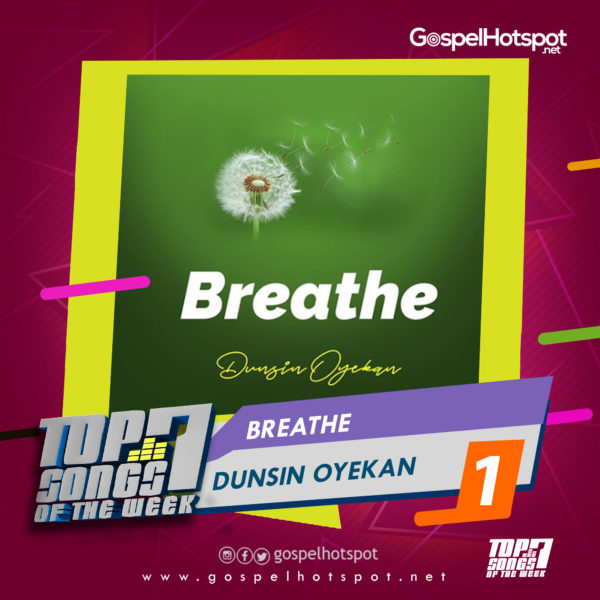 Anointed Music Minister and Songwriter, Dunsin Oyekan has churned out the visuals to another captivating hit single, "Breathe".
Did We Miss A Hit Song? Do you not agree with our listing? Add Your Voice, Leave Comments Below