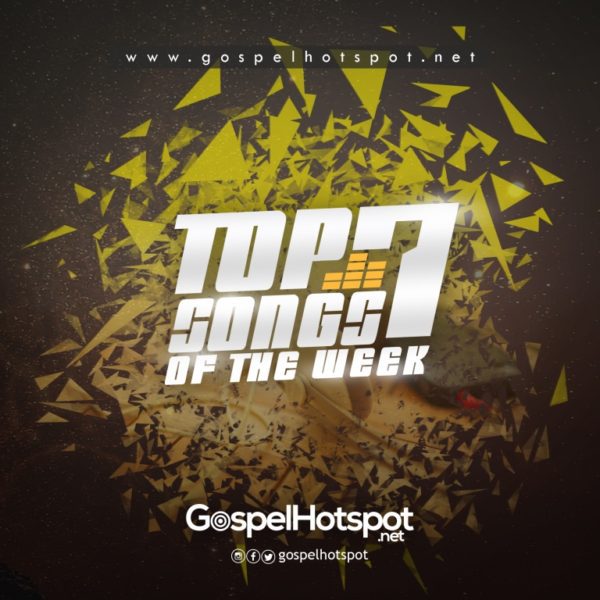 Top 7 Nigerian Gospel Songs Of The Week | 4th Week Of June, 2019
GospelHotspot.net's Top 7 songs is a list of the most sought-after gospel music in Nigeria during the week on our website.
This List Is Not Arranged In Order Of Popularity. Browse, Download, Listen, Enjoy And Like Our Facebook Page www.facebook.com/GospelHotspot
7. Laolu Gbenjo – So Beautiful Remix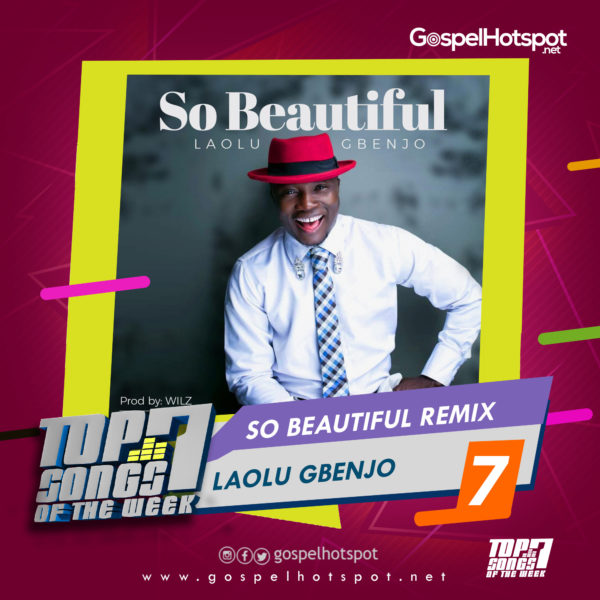 Firebrand Gospel Artiste Laolu Gbenjo is definitely keeping our attention focused on him.
Shortly after marking his birthday with "Ola Oluwa" which dropped few weeks ago, Laolu Gbenjo comes through with an astounding remix to his hit single "So Beautiful," after much demand. The original version is featured on his second album "Take Over" released in 2014.
DOWNLOAD MP3
6. Evans Ogboi – Anumneka Jesus [Live]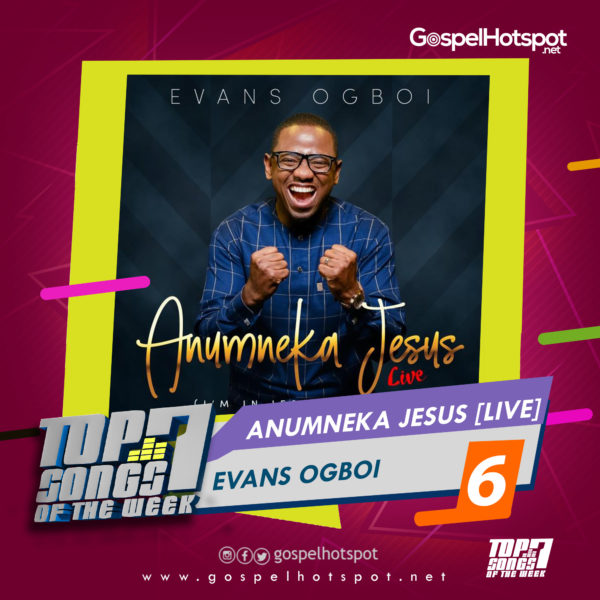 "Anumneka Jesus" was first released in Lagos Nigeria, In 2007 on Evans Ogboi's Debut album titled "Miracle".
Anumneka Jesus simply means "I'm In Jesus' hands". It is the 4th of 15 songs to be released on Evans Ogboi's forthcoming Koinonia Album Project, recorded Live at the iconic City Gates church in London UK.
DOWNLOAD MP3
5. Esther Igbekele – His Praise [Ipokipo]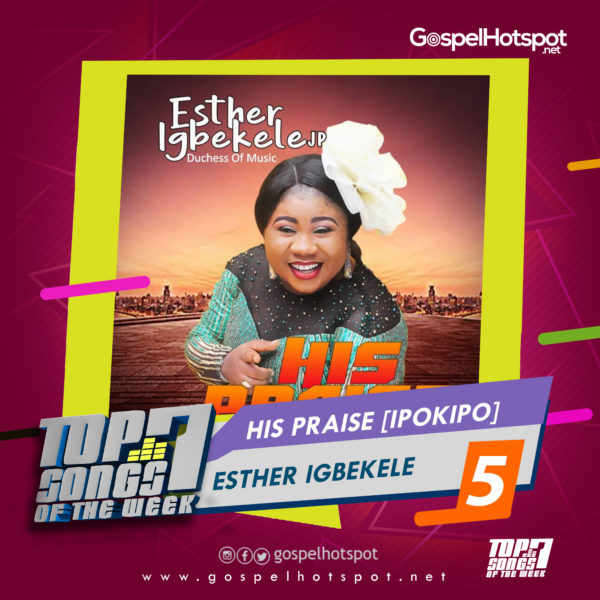 Notable and indigenous female gospel musician, Esther Igbekele emancipates latest single alongside its visuals titled "His Praise".
His Praise is a song which is sung in the traditional Yoruba Language of melodious Highlife tempo.
DOWNLOAD MP3
4. Pastor Ifeoma Eze – Let Your Fire Burn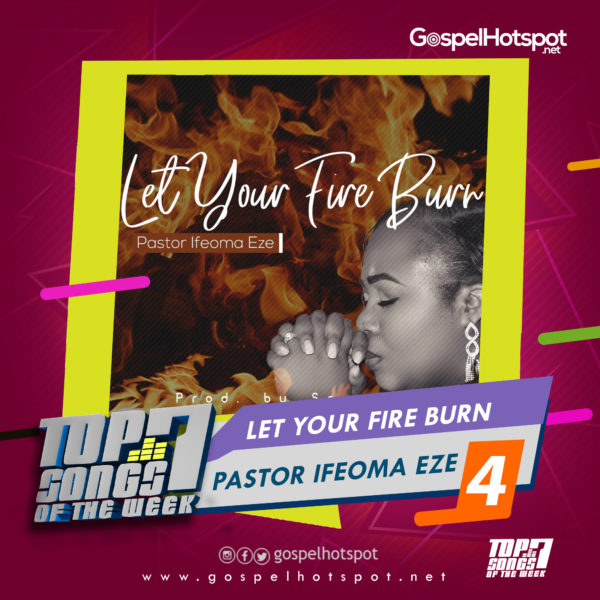 Amazing Pastor and Gospel Music Minister, Pastor Ifeoma Eze drops an intriguing and highly anointed worship prayer song titled: "Let Your Fire Burn" along side a live recorded music video.
"Let Your Fire Burn" is a song coming after her recently released single "Shout Your Praise" which got a wide acceptance.
DOWNLOAD MP3
3. Sunny Pee Ft. Kate Pee – Victory At Last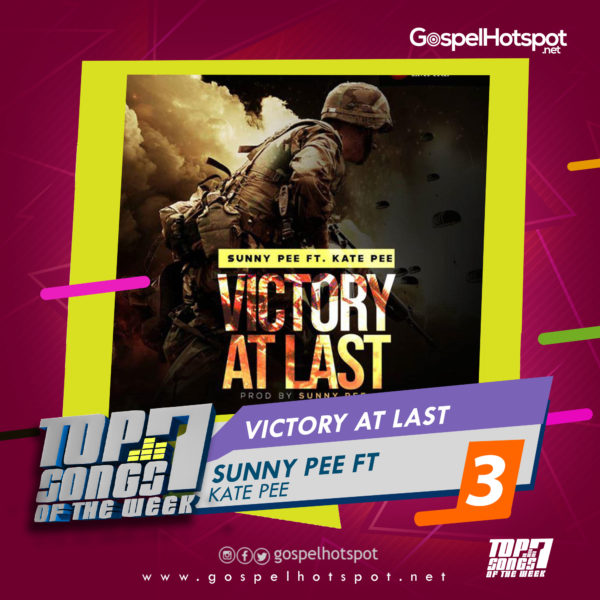 'Victory At Last' is the latest gospel single by Sunny Pee featuring his lovely wife 'Kate Pee'.
Award winning producer and recording artiste Sunny Pee has made great impression on top charting songs as well his personal recordings. His previous release Onyenzoputa was well received and her features by Kate Pee & Atu Chinwe Following that song which had very impressive reviews.
DOWNLOAD MP3
2. Toby – Amen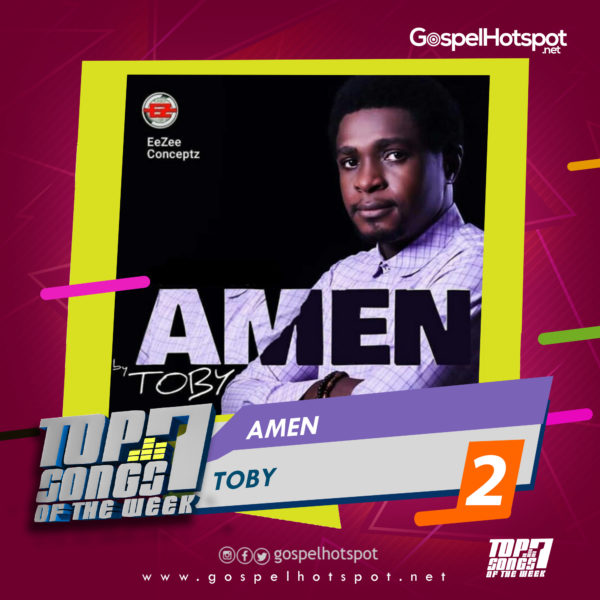 From the stable of EeZee Conceptz Global comes the latest offering by Gospel musicminister Toby, titled "Amen."
It is a worship single with reference to the God who exalts His word more than His name. It gives credence to the fact that the word of God is settled forever, therefore God has the final say over every situation. Toby's reference acknowledges Jesus as the Word of God.
DOWNLOAD MP3
1. Joe Praize – Powerful Jesus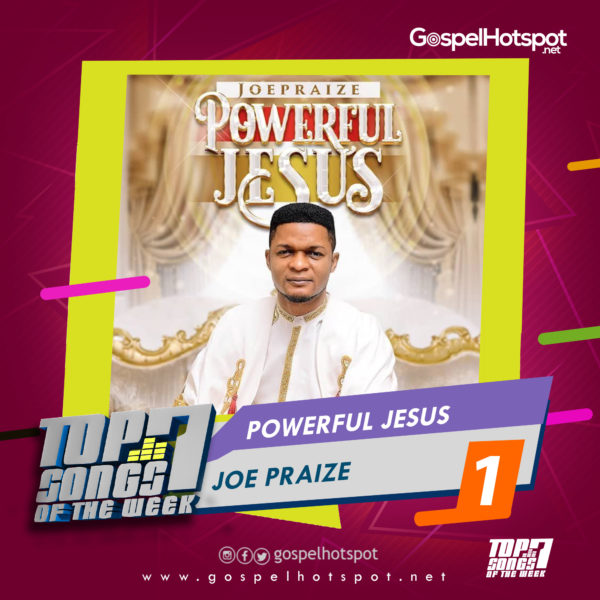 Joe Praize comes through with another praiseworthy track christened "Powerful Jesus".
The prolific Nigerian gospel minister, singer and songwriter Joe praise returns to our doorstep with another masterpiece song glorifying the existence of Jesus.
DOWNLOAD MP3
Did We Miss A Hit Song? Do you not agree with our listing? Add Your Voice, Leave Comments Below
CLICK HERE TO DOWNLOAD NEW GOSPEL SONGS