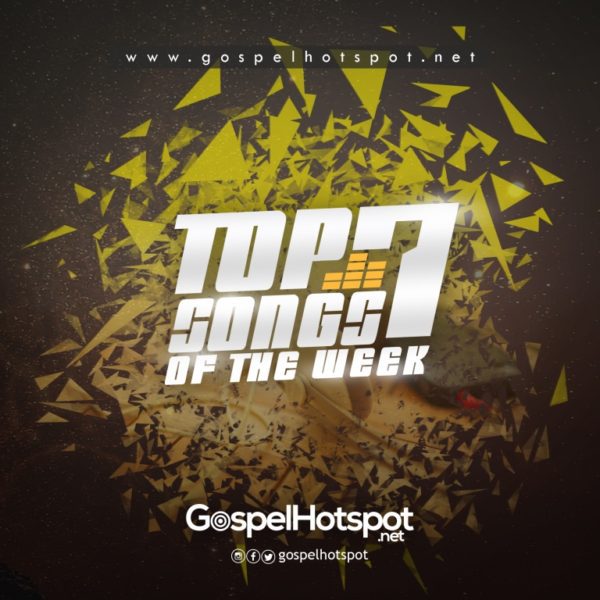 Top 7 Nigerian Gospel Songs Of The Week | 1st Week, August 2018
GospelHotspot.net's Top 7 songs is a list of the most sought-after gospel music in Nigeria during the week on our website.
This List Is Not Arranged In Order Of Popularity. Browse, Download, Listen, Enjoy And Like Our Facebook Page www.facebook.com/GospelHotspot
7. Mark Miracle – Glorify Your Name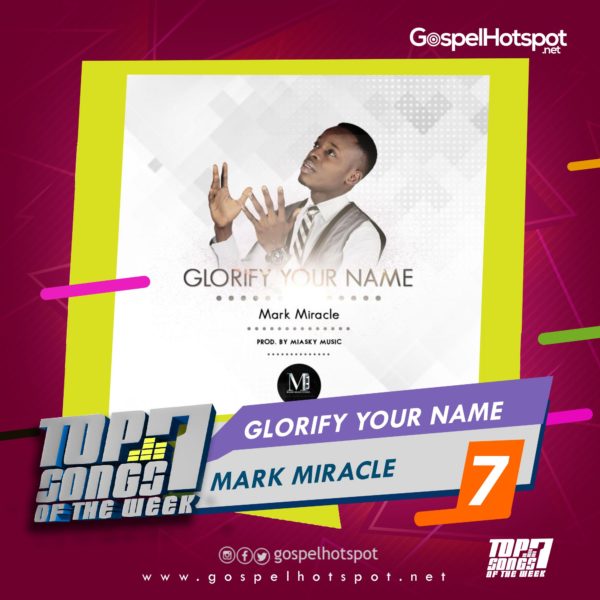 Mark Miracle makes another return with this Spirit Filled song titled "Glorify Your Name" – Coming from the producers of "Amen" by Salvation Ministries Choir; Miasky Music.
6. Samsong – You Are Worthy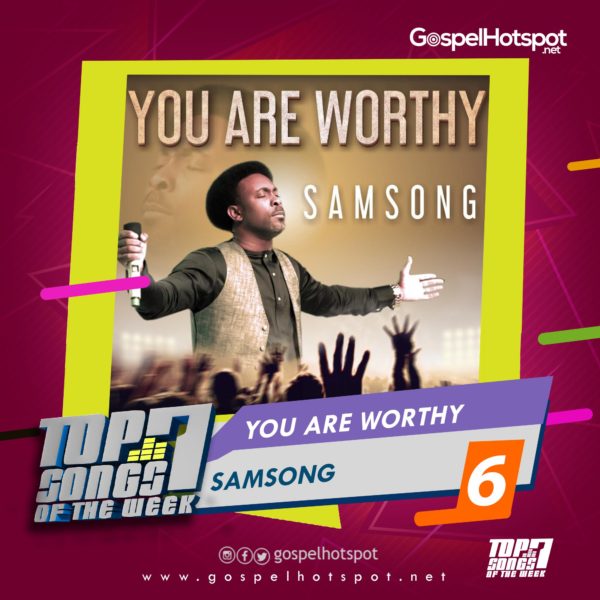 Award winning gospel music artiste 'Samsong' is out with another worship tune "You Are Worthy", after successfully hosting a sold out music concert On Top Of The World 2.0.
5. Steve Crown – Jaginma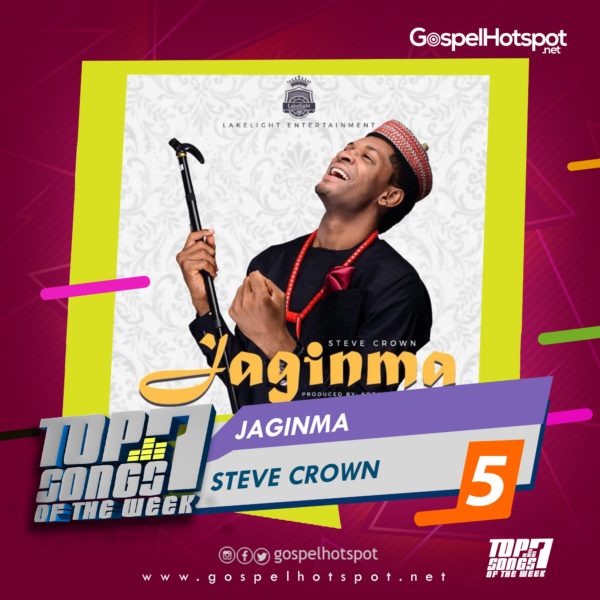 Steve Crown release a brand new single "Jaginma" lifted from his newly released album titled " Nations Will Rise & Sing".
4. Adakole William Ft. Prospa Ochimana & Chris Morgan – Kabiyosi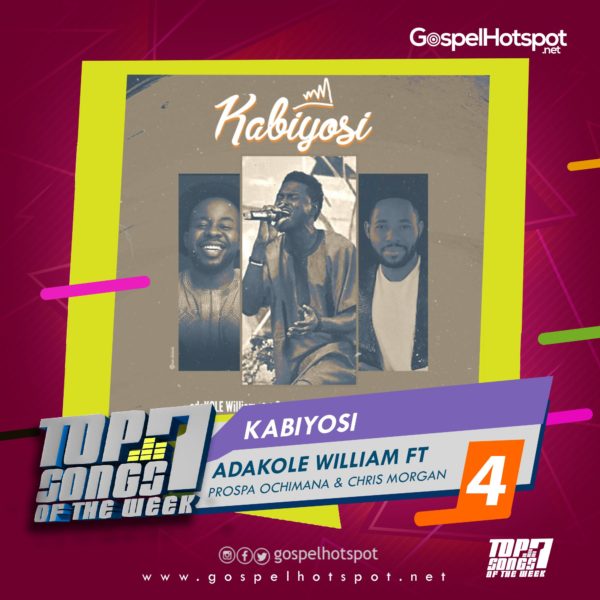 Barely a month after Miraculously surviving five bullet wounds, after being attacked and sporadically shot, Psalmist Adakole William releases 'Kabiyosi' a song of worship and reverence to Yahweh Adonai, the Supreme King, Ruler and Creator of all creation.
3. Frank Edwards Ft. Nathaniel Bassey – Thy Will Be Done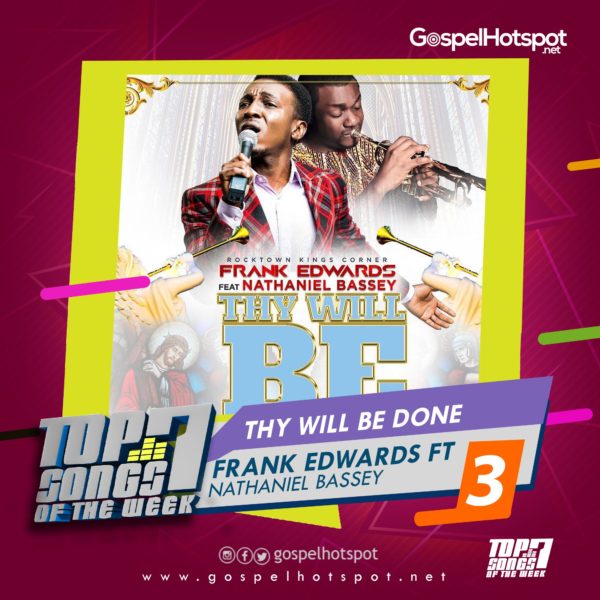 The Spiritual Music Season comes to a climax with a soul-piercing masterpiece from the divinely talented Frank Edwards featuring renowned gospel artiste Nathaniel Bassey, with his signature tune, in a song titled Thy Will Be Done.
2. Eben x Jahdiel – Jesu Doh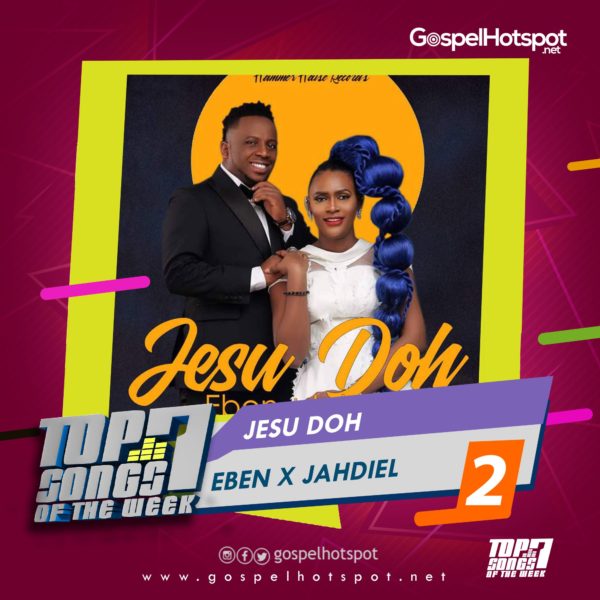 Hammers House finest Jahdiel and Eben teaming up together to deliver a praise and worship themed song titled "Jesu Doh"which means "Thank you Jesus".
1. Tosin Bee Ft. Mike Abdul – I Know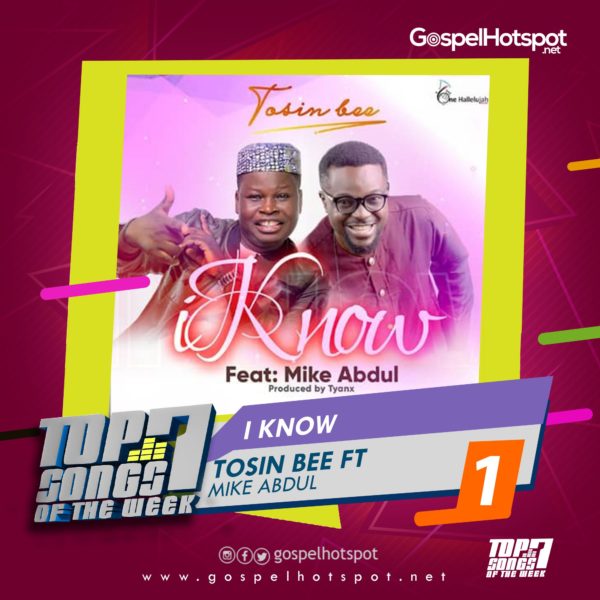 Tosin Bee is back, the anointed and energetic praise worship leader takes us on a different journey this time with 'I Know'.
Did We Miss A Hit Song? Do you not agree with our listing? Add Your Voice, Leave Comments Below